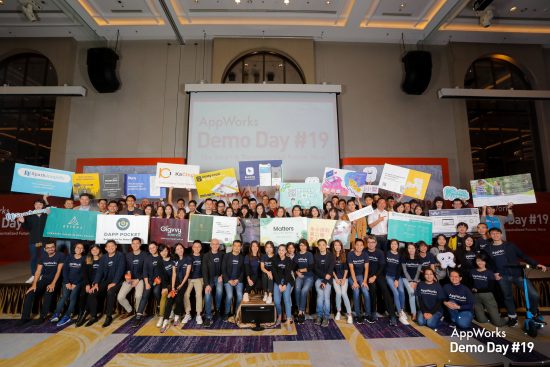 AppWorks Accelerator, the region's longest-running accelerator with a focus on AI / blockchain, presents Demo Day #19, a showcase of 18 founders from Greater Southeast Asia (ASEAN + Taiwan), who are pushing innovations in AI / IoT and Blockchain in a US$ 3 trillion region. 
This founder-focused showcase underpins the case that Taiwan as a startup hub is an integral component of this growth region. Within only 18 months, AppWorks alumni have expanded their presence in GSEA 1.6x, testimony that the accelerator and the country are a launchpad for founders driving business change in a region where population growth is rising 3.5x the pace in Greater China.
The 18 founders pitching today demonstrate experiments in the AI / IoT and Blockchain frontiers that are catalyzing growth in industries from real estate, to finance, to medical science.
A total of 14 AI / IoT startups and four Blockchain startups pitched. Six of those founders are from Taiwan, and the other 12 come from around the world and GSEA. More than half of the founders in this batch are serial entrepreneurs, with many hailing from established tech companies like Google, Qualcomm, Samsung, MediaTek, Agoda, IBM Watson, Initium Media, and PepsiCo.
Having spent four months developing these frontier-shaping technologies in Taiwan, they will be pitching in front of the investors and potential corporate partners from Taiwan and SEA, including investment professionals and executives from Fubon Financial Holdings, Taiwan Mobile, Cathay Life Insurance, Wistron Corporation, Hungtai Group, UDN, FarEasTone, as well as Taiwan's National Development Council, and many more. The purpose is to provide an opportunity for investment and business collaboration for these founders.
All of the founders pitching today have produced early traction, especially in customer acquisitions. Their products have pushed into new markets and many used Taiwan as a launchpad for potential accelerated growth throughout the region.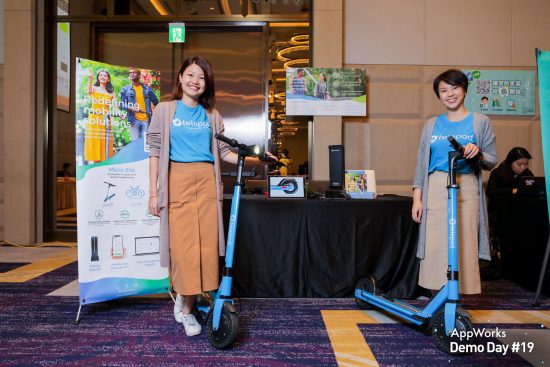 Jin-Ni Gan, founder of Telepod, a miniEV mobility startup based in Singapore, has grown her mobility and battery kiosk platform to seven markets in an effort to bring transport efficiency and climate harm reduction to cities in developing SEA markets.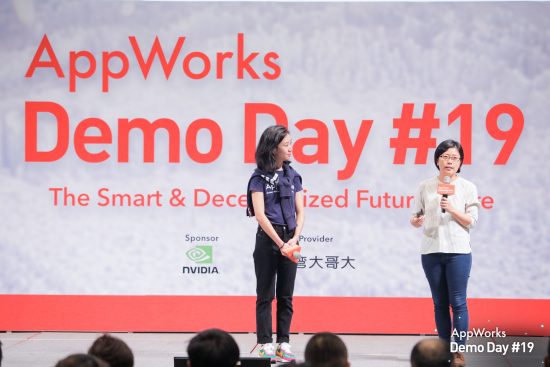 Annie Zhang, founder of Blockchain startup Matters from Hong Kong, will demonstrate a Blockchain platform that enables content providers to be paid for their content, rather than to have their content and revenue opportunities taken hostage by advertising algorithms and walled social media gardens. She has scaled to over 20,000 customers during her accelerator session.
Shaq Tu, founder of Beseye, has booked giant Tokyo Railways as a client for the startup's wifi-managed AI cameras, which scan the movement of people near railway tracks to prevent accidents.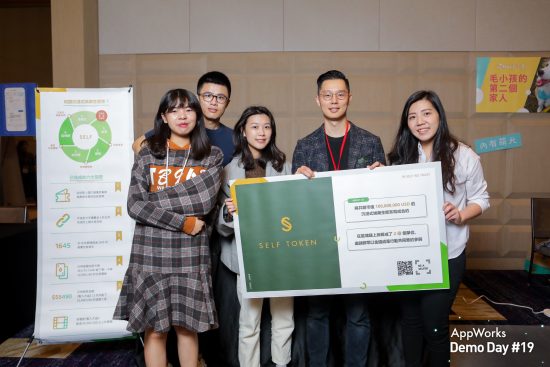 SELF TOKEN from Taiwan creates Blockchain digital assets through Ethereum Smart Contracts and is committed to creating an ecosystem of immersive entertainment experiences. Founder Jack Hsu also directed "The Last Thieves", the world's first film based on Blockchain. He was nominated this year for the Best New Director in the 56th Golden Horse Awards in Taiwan.
WeavAir is a sensors and analytics company started by Singularity University graduate Dr. Natalia Mykhalova. The company uses AI and IoT sensors to build a recurring revenue business model that helps developers and landlords pinpoint trouble spots in their building control systems. The team have embarked on projects with 12 clients in SEA, including FarEastone and the Airport Authority of Hong Kong.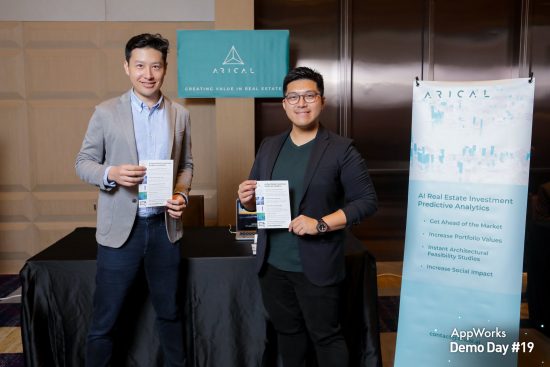 Arical, co-founded by Clement Tien and San Wong from Hong Kong, is a platform that "unlocks the potential of property development" by using AI to create "instant" feasibility studies that provide value to investors and communities. Their AI 3-D generation engine enables clients like HongKong Land to spend only a few minutes to map out all feasible possibilities to optimize for the ideal product mix / tenant mix, as they have done recently in a project in Manila, the Philippines. This is an order of magnitude more efficient than the weeks and months it often takes to come up with new proposals.
The construction equipment platform Fourcons was started by founder Felix Hartantio, from Indonesia. Fourcons provides an AI-driven platform for finding, verifying and managing construction equipment. Only one month after launch, they have fulfilled US$11k in orders in several provinces in Indonesia, and they are rushing to fulfill the remaining US$800k, even as they scale to new provinces.
In the area of real estate, Blyng is an AI virtual assistant created by co-founder Julien Priour, which helps agencies cut down on missed opportunities in qualifying inbound leads. The company has secured several real estate agency clients in Europe and in GSEA.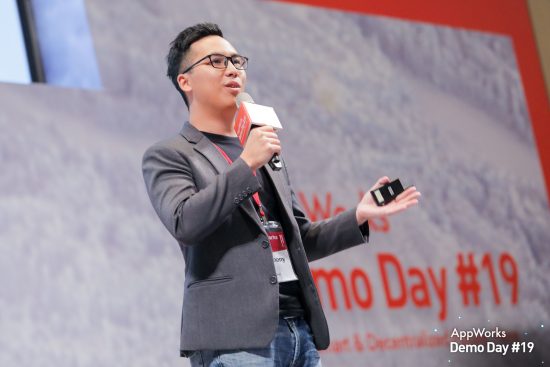 Career development and workforce transition platform OnMyGrad, co-founded by Anthony So, from Hong Kong, works with recruiters to help students prepare for roles in several industries. They have engaged with 3,800 participants and 10+ universities over the course of the accelerator period, and taken in HKD $2 million (US$ 256k) in total revenue in just two months.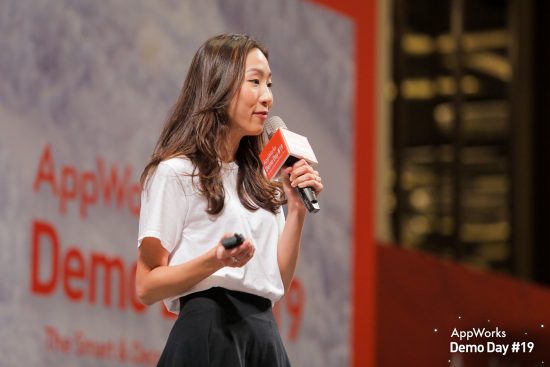 KaChick co-founders Peggy Cheung and Larry Lam have built a platform for sourcing authentic photography from over 1,500 amateur and professional photographers, and have taken steps to pair those media assets with brands in the hospitality and entertainment space to drive more engaging marketing and branding campaigns at lower margin cost. They have beta trials in place with regional companies like Dyson, Grand Hyatt, Hong Kong's Ocean Park, and AIA.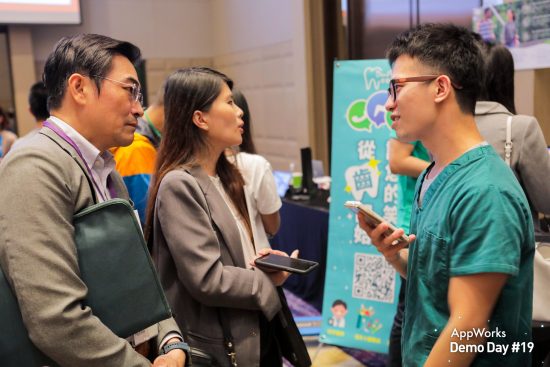 Other AI startups include Dent & Co, a medical services AI chatbot created by dentist Steve Chu. Fluv, a pet care platform for local pet parents and sitters, is being demonstrated by former PepsiCo marketing staffer Candace Chen.

Mellow, created by first-time founders Chester Szeen and Teresa Chan from Hong Kong, is an app to help young people and families manage finances. It enables children to use their "first money" through debit card usage and parent-regulated accounting. The app aims to grow into a platform targeting a US$2 trillion market, and they have created early development success in Hong Kong and Japan.

Also in the vertical of payments, but focused on Blockchain, is Dapp Pocket, a crypto wallet app for Dapp lovers, created by Anderson Chen. And Portto, a Blockchain startup created by three former members of the crypto company Cobinhood promises to make the KYC and onboarding process for using Blockchain simpler.
AI/IoT startup Whoopee Robot, created by founder Morris Lu, is now operating in five local shops and has served over 10,000 cups of robotically-delivered espresso beverages.
Chien Lee demonstrated his AI-powered PR service SparkAmplify, which delivers an automated public relations system for clients. In one case, the platform generated 127,000 views for Mavin, Inc. during recent press events.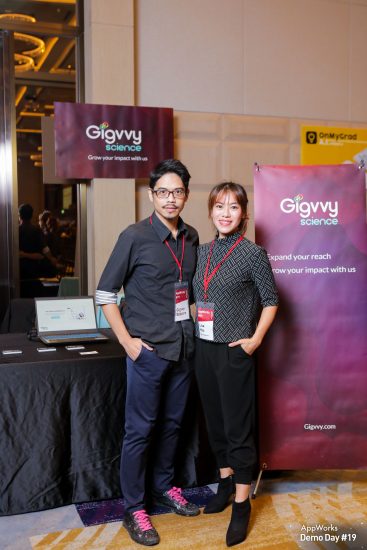 Finally, New Zealand-based co-founders Lisa Hsu and Mark Mai will demo Gigvvy Science, a platform for speeding up the sluggish vetting and reviewing of critical science research.
Background and Recap
AppWorks Chairman and Partner Jamie Lin said at the opening of the event:
"The twice a year AppWorks Demo Days have always been THE go-to event for investors and corporate leaders to witness firsthand the development of cutting-edge technologies and their business applications that have a GSEA twist as well as meeting future startup stars.
With AW#19, 68% of the founders hail from countries such as Indonesia, Vietnam, Hong Kong, Malaysia, Japan, Ireland, Canada, the US, and China. Of the 31 teams that were admitted to the AW#19 program, 19 are working with AI/IoT, 10 with Blockchain/Crypto, and 2 are incorporating both technologies. What's more, 23% of founders from this batch are female, which marks one of our highest percentages in recent years.
With the addition of the graduates from AW#19, there are now a total of 376 active startups and 1,113 founders in the AppWorks Ecosystem. Collectively, all companies produced a turnover of US$ 4.97B, an annual increase of 98% compared to the same time last year, and have fostered the placement of 11,162 employees, 1,047 more than the year prior. Altogether, the Ecosystem raised a total of US$ 1.1B, an annual increase of 36%, with an aggregate valuation reaching US$ 4.72B, growing 29% YoY.
While the numbers alone are impressive, the trend of ASEAN+Taiwan is even stronger. Over time this connection continues to mark Taiwan as a launchpad for SEA founders. As we observe today's pitches, keep in mind that as growth continues to accelerate in this dynamic region, this integral connection will continue to deepen and grow stronger."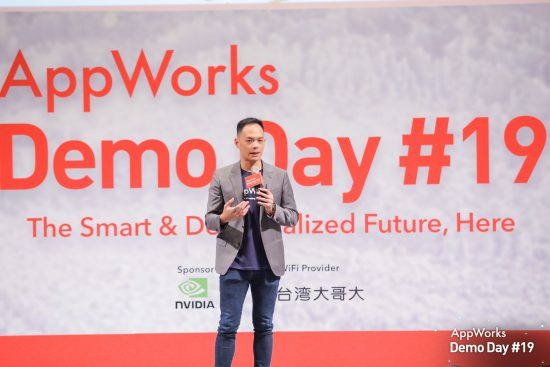 The State of AppWorks Ecosystem