We know you have a choice. We want you to choose us.
As ex-founders ourselves, we know how important it is for a startup to have VCs that really help – investors who advise, open doors, guide strategies, provoke thinking and help with recruiting, but never cross the line into micromanagement.
We know that money is money, and it is the right investors that make a difference.
We know VCs who already have a working relationship with you make the best investors.
We know that strong founders have a choice, and we want to bring much more than money to the table so that you'll choose to work with AppWorks.
Jamie Lin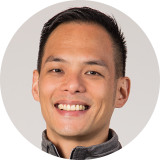 AppWorks Funds
at a glance
US$ 350 million total fund size
Invest from $200K to $15M per deal
Participate in Series Seed to Series-C rounds
Finance 20 – 30 deals a year
Will reserve funds to support your future financing
Comfortable both leading and following
Aim to keep dilution at 10-20% per round for you
Prefer joining your Board as a Director or an Observer
Will integrate you into the AppWorks Network and help you gain the full benefits
Will leverage our in-house Masters Team to help you with public relations, recruiting, legal, finance, accounting, design and work space-related matters.
How to raise 
from AppWorks
Seed Round
If you're raising a seed round, we encourage you to first apply to AppWorks Accelerator and take advantage of the many resources offered to our early-stage founders throughout the 6-month program.
Series-A to -C Round
If you're raising a Series-A to -C round, it's easiest to reach us through a warm introduction – but if you don't know anyone in our network, you're still more than welcome to email us at [email protected].
Series-D or Later Round
If you're raising a Series-D or later round, you should still feel free to reach out to us, but please bear in mind that our fund might end up being too small to participate in your deal.