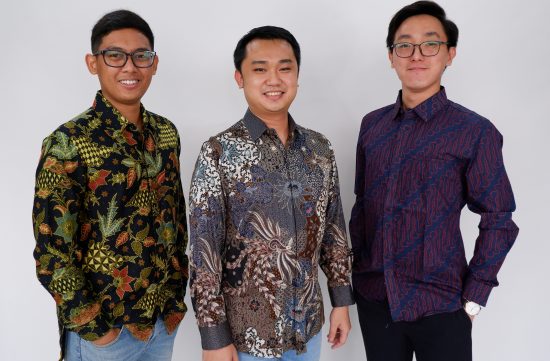 Sophie Chiu, Associate (邱敬媛 / 投資經理)

Sophie is an Associate in the investment team. Before joining AppWorks in 2020, Sophie had 10 years of experience covering public equities. She was part of the portfolio management team at Neuberger Berman, focusing on emerging market opportunities. Prior to that she served as a research analyst at Credit Suisse, JPMorgan, and London-based Autonomous Research. Sophie holds a Master of Finance with distinction from Warwick Business School and BS Finance from National Taiwan University. Her passion and expertise, however, extend far beyond just researching companies and industries. She is also an author of two published poetry books and holds a keen interest in human psychology and human behavior.
Last month we at AppWorks proudly announced our investment in Jimmy's Petreus's iSeller, a SaaS provider in Indonesia. Coming on the heels of that deal, we closed another investment in an Indonesian AgriTech startup called Eden Farm, co-leading its $19M Series A alongside existing backer AC Ventures.
David Gunawan is the Co-Founder and CEO of Eden Farm, who joined up with Ramavito Mountaino (CFO) and Febrianto Gamal (COO) to change the way food is distributed in Indonesia. The trio had been together for several years since their previous startup, SAFE Logistics, which eventually folded but taught them numerous valuable lessons and made them better founders. In Team Eden Farm, we recognize very rare but crucial co-founder dynamics and bonding, resulting in a balanced and powerful leadership combo. On the macro side, considering Indonesia offers the most fertile land in Southeast Asia for AgriTech startups to thrive, we decided to back David, Ramavito, and Febrianto in sowing the seeds for Eden Farm's future growth.
Tight-knit bonds forged by a bumpy founder journey
Coming from a humble background, David inherited the entrepreneurial bug from his family, instilling in him a desire to one day start his own business. He persuaded his MBA classmate Ramavito to quit an assistant portfolio manager job at Manulife to start SAFE Logistics, an on-demand logistics service. At the same time, another MBA classmate Febrianto advised on financial matters while working full-time at EY. SAFE Logistics had a rough path and eventually failed. At one point, David and Ramavito were surrounded by hundreds of angry drivers asking for payment. It was eventually resolved and this unique experience and the whole startup journey taught them hardknock lessons, helping them gain a greater understanding and appreciation for the ups and downs of entrepreneurship.
While SAFE Logistics failed, the experience working with several AgriTech startups in Indonesia led David to realize the vast opportunities in this field. Although there seemed to be many incumbents along the entire value chain, David was determined to build an ultimate consolidator in the upstream segment of fresh produce. Ramavito, as a solid financial projector behind David's ambition, also agreed on the enormous hidden (or lost) value lurking within the highly fragmented and long agricultural supply chain. In need of capital, the pair turned to their old pal Febrianto, who promptly quit his job and committed startup capital into the company. Being the most rigorous, Febrianto became the ideal person to wear a COO hat and focus strictly on operation and execution, giving birth to the "big three" for what would become Eden Farm.
Methodical go-to-market strategy with grassroots wisdom
The trio established Eden Farm in June 2017, with an ambition to become the ultimate upstream consolidator and drive their vision of "Feeding the Nation." Consolidating Indonesia's agriculture supply chain is not an easy task—requiring intensive operational involvement and engagement with several layers of industry stakeholders.
To address Indonesia's complex and fragmented agriculture landscape, Eden Farm developed a multi-layered go-to-market strategy, building up supply in phases alongside demand. Eden Farm does not remove layers of suppliers just for the sake of it. It's a methodical approach designed to help manage capital efficiently while testing each new market. For each layer of distribution down to the production level, Eden Farm works tirelessly to communicate with stakeholders from their own perspectives and build communities, all in an effort to foster a grassroots sense of trust and collaboration.
Eden Farm focuses on product diversification. Instead of relying on a small handful of GMV-driven items, Eden Farm's SKU spread is much more balanced. This has created a healthy foundation for the company, demonstrating the team's long-term vision of sustainable growth over short-term quick gains. The company's client portfolio is also well-diversified, including warungs, individual and chain restaurants, wholesalers, and e-grocery startups.
As a result, Eden Farm helped increase farmers' income by two fold and reduced food costs by at least 30%. The company now serves more than 53,000 customers by working with over 2,000 farmers across Java, equipped with five fulfillment centers. As of September 2021, Eden Farm is supported by 400 key partners to ensure reliable product supply.
Strong founder-market fit in the AgriTech industry
Agriculture represents one of the main pillars of Indonesia's economy, contributing 14% of the GDP while occupying 30% of the land and 12% of the workforce. The industry however suffers from fragmented distribution and operational inefficiencies, leading to reduced margins and poor transparency. With so many challenges to address, Indonesia's agriculture sector may be the most fertile soil for startups to experiment with innovative business models and technology. It is also so massive—with US$140 billion in production—that it can allow startups to focus solely on key segments instead of the whole value chain. However, AgriTech isn't exactly considered a sexy business in the VC world because the operational complexity ultimately involves a high degree of integration with the physical economy.
Having briefly worked as farmers themselves, David, Ramavito, and Febri possess immense local wisdom and diligence in working with stakeholders across the agricultural value chain, effectively bringing a new business model to an old industry.
While consumer e-grocery models tend to receive better attention, we see the potential in Eden Farm becoming a powerful enabler behind them in the long run. We admire the three co-founders' foresight, impressive level of strategic thinking, and relentless execution. AppWorks is built by founders, for founders—we are all about supporting great entrepreneurs as they solve big problems and elevate the community they serve. We see great things ahead for the Eden Farm "big three" and are incredibly excited to help support them make this great impact.
【If you are a founder working on a startup in SEA, or working with AI, Blockchain, and NFT, apply to AppWorks Accelerator to join the largest founder community in Greater Southeast Asia.】