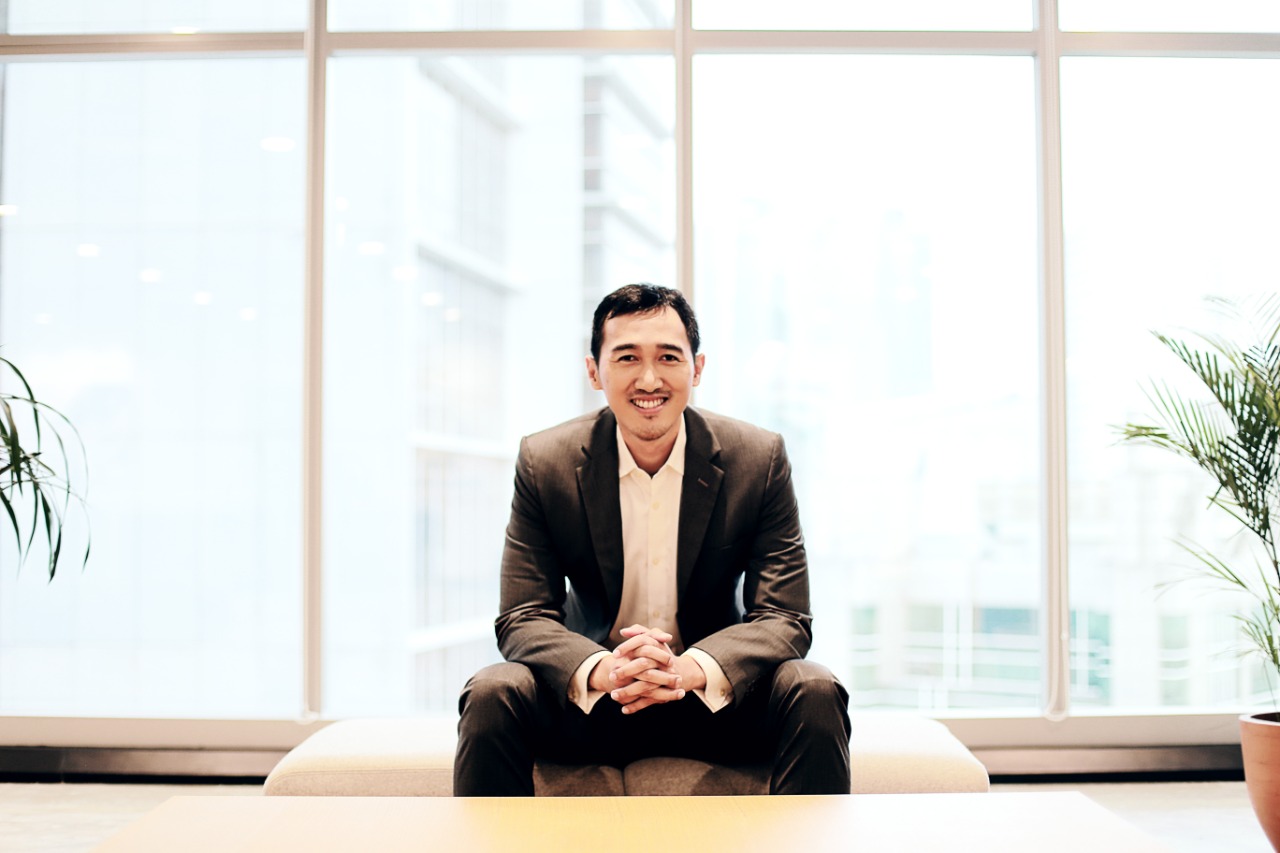 Jun Wakabayashi, Principal (若林純 / 協理)

Jun is a Principal leading the Beacon Funds Arm, that is in charge of meeting, helping, collaborating with, and investing in emerging venture capital GPs to grow the startup ecosystem in Southeast Asia and web3. By immersing himself in local markets and engaging with both founder and investor communities across SEA, Jun has been able to establish an extensive network that keeps AppWorks top of mind for startups seeking funding, community, and support. Prior to AppWorks, Jun attended NYU Stern where he received a B.S. in Finance, and spent the following years conducting sector-based market research at Focus Reports. Outside of work, Jun is an avid meditator and invests an inordinate amount of time maintaining both his physical and spiritual wellness.
Children are often said to be our future. In emerging economies like Indonesia, however, the healthy growth and development of a child is actually not a given. Things like malnutrition, poor hygiene, and overall lack of education have led to some of the highest rates of childhood stunting worldwide, thereby significantly throttling the economy's inherent potential.
That's why we were incredibly excited to back Didit, the co-founder and CEO of PrimaKu, an Indonesian community-based parenting app providing services to improve childhood growth and development. The company was initially set up as a CSR initiative led by a few well-meaning doctors, providing an app-based tool to help parents track the growth and nutrition of their babies in line with recommended standards. Didit later joined PrimaKu in 2021 to help scale the organization and create a one-stop solution for all parenting needs across every stage of child development. 
Second time at bat
We're big fans of repeat founders, especially those that were not successful the first time around. Building a startup is like navigating one long, complex, ever-shifting maze. Having tried navigating it once before, you'll have at least some baseline familiarity with routes that could and do work, versus those that absolutely don't—granted the context is different every time. 
Didit took his first pass at the maze in 2019 with a company called AgenKan, a collateral-based lending platform targeting unbanked Indonesians. This was after 6 years of working as an esteemed private equity investor at Saratoga, after which point Didit finally decided to take a leap of faith and transition to the other side of the negotiation table. He put together a co-founding team, raised a bit of money from VCs, and then it was off to the races.
It was certainly a promising value proposition at first glance. The company issued small-ticket loans for more underprivileged citizens while securing their mobile phones as collateral. At its peak, AgenKan and its vast network of agents were disbursing roughly US$ 30K a month, with a 60% loan-to-asset ratio and < 15% default rate (< 3% credit loss due to collateral). Unluckily, COVID swept the world by storm not even a year after they started, with lockdowns effectivelybringing their business to a standstill. 
The following 5 months would put Didit's conviction as an entrepreneur through the wringer. Multiple iterations would be tried and tested. A bridge round would then be raised from existing investors, putting Didit's credibility as a founder and his personal capital on the line, all just to keep the company afloat. Unfortunately, given their largely offline-centric model, no amount of iteration could overcome the severity and stringency of lockdowns, despite Didit's incessant willingness to press forward and dutifully generate a return for his shareholders. Towards the end of 2020, at the encouragement of his investors, a consensus was eventually made to shutter the company and move on to bigger and better things.
If you ask Didit today, he'll still pinpoint this as his biggest failure, and one that characterizes the lowest point in his life. So much of his self-worth had been tied to the success of AgenKan, but the pandemic had brought the global economy to a halt and unfortunately his startup was not spared. Most sentient beings have a tendency to pursue pleasure and avoid pain; it is simply wired in our mammalian brains. But for Didit, although the proceeding few years would certainly include a brief period of healing and introspection, the majority of his time would be spent rebuilding his skill sets as an operator and in turn reinvigorating his passion for startups—eventually leading to part two of Didit's founder journey as the co-founder and CEO PrimaKu. 
Everything app for parenting needs
Indonesia is a country that we've been covering for many years now, and for several reasons. Chief of which is its sheer size and more specifically the number of lives that can be positively impacted through technology. The Indonesian archipelago is not only home to the world's 4th largest population but also ranks among the top 5 countries in terms of the number of babies born per year.
Healthcare outcomes, however, are still far from ideal. We were quite surprised to learn that the rate of stunting among babies under the age of 5 years old stood at 31% back in 2018—substantially higher than the average of 13% seen among middle-income countries. It's actually been a significant public health concern for several decades now, largely brought on by malnutrition, poor sanitation, infectious diseases, and undereducation. Although this rate has since come down to 22% as of 2022, latent fears around the healthy growth and development of babies still deeply permeate the minds of recent mothers and caregivers alike. 
A father of three himself, Didit understands full well the challenges of raising healthy children and the accompanying anxiety shared among parents. That is what largely drove him to join PrimaKu in 2021, which was originally established a few years prior to help parents track the growth of their newborns and create some peace of mind. Since assuming the CEO role, Didit has helped PrimaKu cement widespread visibility among pediatricians and parents, thanks in large part to the establishment of an exclusive partnership with the Indonesia Pediatric Society (IPS). The app has been downloaded by millions of parents now, and has become the de facto parenting companion for many with just the growth tracking tool alone. 
Limitless potential for mom and babies
PrimaKu currently has an ecosystem of several hundred thousand highly engaged parents using their app every month, with several thousand more organically becoming new users every day. Consequently, the company has many potential avenues to drive early monetization efforts. 
The first of which came about from one of PrimaKu's earliest users, Didit's wife. She had complained about the hassle of booking vaccinations and tracking their babies' vaccination schedules, which would often require up to 30 shots, in some cases at US$ 70 per jab, by the time they reached 2 years old. And so the good founder and husband that he is, Didit listened to his users and got to work. He spoke to a few clinics that were interested in driving up vaccination revenue and then sent out a simple google form to PrimaKu users to see who might be interested in booking an appointment. Turns out his wife's pain pains were shared among many other users. 
But this is just the beginning. Didit's ambitions extend far beyond vaccinations to also include things like teleconsultations, health records, and e-commerce—ultimately becoming a truly full-stack digital solution for all stakeholders across the board. 
Throughout the course of our many conversations, it was clear that Didit brought forth a unique blend of investor and operational experiences, underpinned by natural levels of empathy which have allowed him to more deeply connect with counterparties—a particularly crucial asset when tackling an industry as traditional and relationship-driven as healthcare. His resiliency, passion, and judgment as a founder have been self-evident, and collectively made our decision to invest all the easier. We look forward to helping him become an even more seasoned founder and accompanying him on this journey of transforming early childhood growth and development in Indonesia.