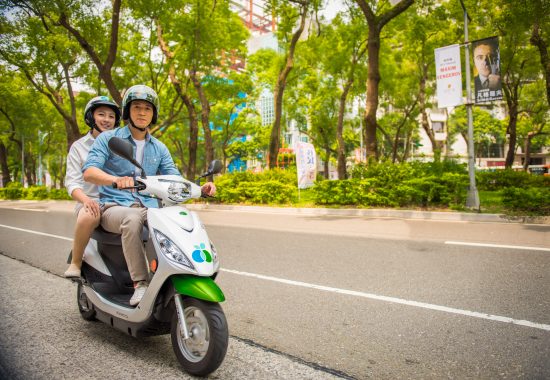 Taiwan's leading e-scooter sharing startup WeMo Scooter announced that it has successfully closed a multi-million dollar Series A funding round led by AppWorks, its first investment into Taiwan's burgeoning smart mobility sector.
WeMo Scooter will use this round of financing to continue growing its service coverage for riders in key cities across Taiwan, while also laying the seeds for Southeast Asia expansion. Having now recorded millions of successful rides in Taiwan with its proprietary electric vehicle fleet management system, the company is uniquely positioned to help countries across the region accelerate the transition to smart cities.
In support of its international ambitions, the company plans to use the recently raised funds to further grow its "Internet of Vehicles" (IoV) R&D center in Taiwan, which will look to recruit up to 100 hardware and software engineers over the next 3 years. The company will be looking to substantially enhance its R&D capabilities, recruiting talents with experience in not only front-end/back-end development, but also self-driving technology, vehicle telematics, or machine learning—all dedicated to cultivating the latest advancements in connected mobility from the ground up.
Jeffrey Wu, the founder and CEO of WeMo Scooter says "WeMo has the potential to completely revolutionize transportation. At our core, we're a technology-driven company, with a strong and open engineering culture offering competitive salaries. Our vision is to become the leading Mobility-as-a-Service (MaaS) provider in Asia, enabling countries across the region to create cleaner, smarter, and more tech-enabled transportation ecosystems of their own. We're now actively searching for capable talents that can help us achieve that goal."
WeMo Scooter's existing IoV technology and experience in big data analytics has been instrumental in creating the most comprehensive and seamless e-scooter sharing network in Taiwan. The company has deployed more than 7,000 e-scooters across Taipei City, New Taipei City, and Kaohsiung City. Its user-friendly app offers convenient features such as digital ID verification and a "quick ride" function, allowing WeMo to quickly scale its operations nationwide, now facilitating roughly 1 million trips per month to both local commuters and international tourists. It's also the first to introduce various pricing methods to meet rider needs, encompassing per minute and hourly rates, as well as monthly rental plans.
The IoT smart black box integrated in each of its e-scooters was fully developed in-house, and not only helps the company effectively manage its extensive fleet, but also provides valuable operating and environmental data to drive transportation policies and improve rider safety. It can also be embedded into different vehicle types and repurposed for alternative applications such as smart parking or battery management solutions for enterprises.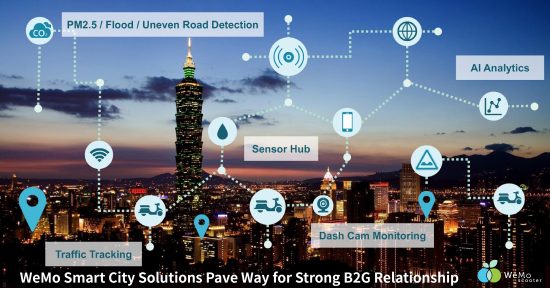 WeMo Scooter joined AppWorks Accelerator #12 (AW#12) in 2016 in an effort to jumpstart early traction. The company continued to grow and now has additional investments from AppWorks' funds. Chairman and partner of AppWorks, Jamie Lin says "when the 5G era comes, it will inevitably bring a huge shift to global IoV technologies and industrial development. Since their time in AppWorks Accelerator, WeMo Scooter has demonstrated their strength in R&D technology and smart transportation operations. With our participation in this round, we look forward to not only helping the company solidify its leading position in Taiwan, but also lay the building blocks that will transform WeMo Scooter into a regional and international success story."
About WeMo Scooter
WeMo Scooter launched in 2016, providing a smarter travel option with an easy to use vehicle sharing service. With the freedom to ride anywhere, anytime, WeMo Scooter's smart vehicle rental service is the largest and most established in Taiwan. Open around the clock, WeMo's services can be accessed through the app and rented at multiple public and cooperating parking lots. With live tracking features, 24/7 customer service, and insurance for all users, WeMo takes care of the small things to provide a safe and hassle-free experience for riders.
WeMo Scooter initially established itself in Greater Taipei and later expanded to Kaohsiung in 2019. Each scooter is equipped with an IoT smart black box and multiple data sensors. The data collected can be used in urban transportation reforms such as the road-smoothing project. Smart electric vehicles are able to automatically optimize their services. WeMo is determined to create an innovative rental transportation experience and is committed to leading the industry in Taiwan's evolution to smart green travel. In 2019, WeMo Scooter launched its IoT smart parking solution, enabling users to enter designated parking lots without the need for cards, cash, or any parking fees. WeMo Scooter also launched the official LINE account service in 2020. Allowing members to register and rent scooters through the LINE app, user experience and day-to-day communications are even more unified.
【If you are a founder working on a startup in SEA, or working with AI / Blockchain, apply to AppWorks Accelerator to join the largest founder community in Greater Southeast Asia.】