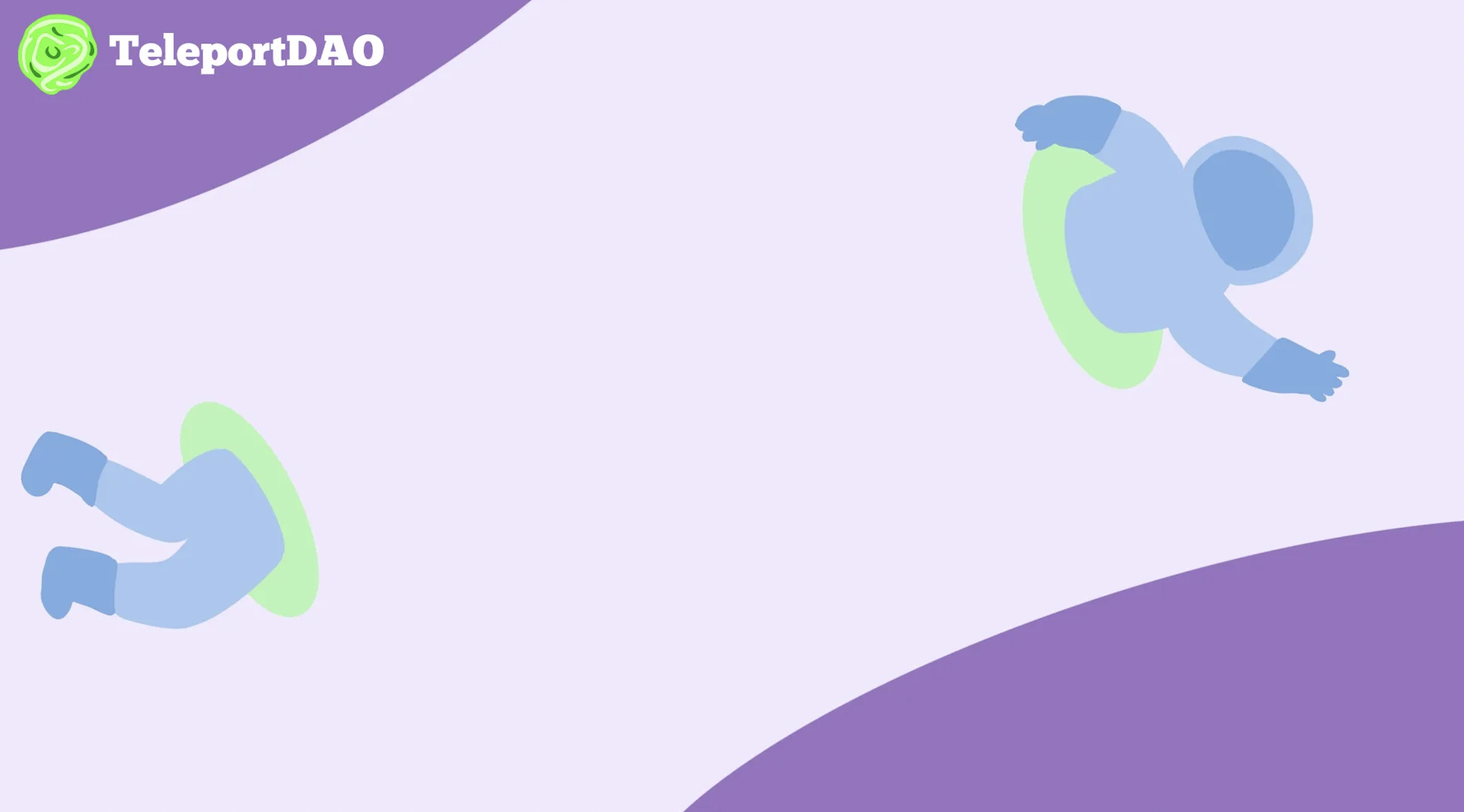 Jack An, Associate (安良方 / 投資經理)

Jack became an Associate in 2023 and focuses on meeting, helping and investing in promising web3 founders. Before joining AppWorks in 2019 as an Analyst, he co-founded an InsurTech startup and through the experience, he developed a deep interest in product design and user experience, and has since been passionate about these areas. During his time as a founder, he purchased his first BTC as well as ETH, yet subsequently paid dear tuition to the 2017 go-go ICO era. Prior to embarking on the entrepreneurial path, he worked as an underwriter at Chubb Insurance in New Zealand. Jack earned a Bachelor of Music degree from Waikato University, where he studied classical piano and developed a deep appreciation for Mozart. He loves to cook, read, and is a practicing stoic. He's on the hunt for the next web3 application that will onboard millions of users and make the world more open, permissionless, censorship-resistant, and trustless.
The blockchain industry is rapidly expanding, and new theories on how to build blockchains arise virtually every day. These ideas frequently cross-pollinate, resulting in new competition that benefits the sector as a whole. As a result, a multi-chain environment has emerged, necessitating the use of cross-chain solutions to mitigate excessive fragmentation.
Layer 1 blockchains share fundamental characteristics such as record decentralization and the capacity to securely reach consensus on those records. Nevertheless, the underlying technology used to accomplish this differs greatly, making it difficult for users and apps built on top of different chains to efficiently communicate and connect with one another. 
Many have attempted to cut corners in order to reap short-term benefits by developing primarily notary-based cross-chain solutions. This approach, however, has proven to be an exceedingly costly problem for the industry as they suffer from a single point of failure. The sector lost US$1.3 billion in cross-chain hacks in 2022 alone. As a result, it is essential to invest in proper cross-chain bridges that can maintain security and prevent catastrophic losses.
That is why we are delighted to support TeleportDAO creators Niusha Moshrefi, Mahyar Daneshpajooh, and Ali Saheli. Who are dedicated to constructing a decentralized, trustless, and lightweight cross-chain bridge that is capable of truly facilitating the next generation of multichain applications. 
From blockchain labs to building a cross-chain bridge
Niusha and Mahyar, the co-founders of TeleportDAO, have been fascinated by blockchain technology since their undergraduate days. They both studied electrical engineering at Iran's leading institution, Sharif University of Technology, and participated in the university's blockchain labs. Niusha was particularly interested in decentralized systems because they can provide more transparency in decision making and direct control back to system participants. The majority of Niusha's academic work focused on light clients for Proof of Work blockchains.
Mahyar has also been immersed in blockchain development, having contributed to the creation of CarChain, a decentralized carpooling protocol that sought to lessen the footprint that platforms have in carpooling. Ali, the third co-founder, is a serial entrepreneur who established Foro Technologies in 2013 before selling it to Fundamental Applications Corp. The trio joined together with the purpose of creating a decentralized and safe cross-chain bridge, and left their former roles to focus solely on TeleportDAO.
Although they have their work cut out for them, the founders are determined to seize the opportunity presented by the blockchain industry's growth and build a successful cross-chain solution. With their combined knowledge and experience, the team is well-poised to navigate challenges ahead and realize their vision. 
The future of multichain is trustless
TeleportDAO allows participants to move data between different blockchains in a secure and decentralized manner. Teleporter nodes collect user requests from the source chain and offer proof on the target chain to do this. The request is fulfilled after the proof is validated by the smart contract on the target chain. The system is completely decentralized, and anyone can become a node. Furthermore, the underlying cost of sending requests discourages bad actors from making invalid requests because they would not earn a reward to pay their costs. This enables the system to function as long as there is one honest Teleporter.
Currently, cross-chain is largely used for asset swaps. Yet, more crucially, the future of multichain is to enable apps to connect with one another in an efficient and secure manner. This is where TeleportDAO comes into play. Their solution is a lightweight and trustless approach that can accommodate the complexity of blockchain interoperability by leveraging Teleporters.
As more money is invested in various chains and more dApps are created specifically for each ecosystem, the necessity for a decentralized and trustless bridge will grow. TeleportDAO will seek to bridge liquidity into new ecosystems before expanding to bridge applications to provide customers with the best multichain experience possible.
Interoperability made easy
We are excited to be supporting Niusha, Mahyar, and Ali as they launch next-generation cross-chain bridges with TeleportDAO. In the high-value and fast-moving cryptocurrency market, having a secure-by-designed underlying infrastructure is critical to avoiding potential asset loss. We are certain that TeleportDAO will make an important contribution to the development of a free, open, trustless and permissionless multichain future.
At AppWorks, we search for talented founders who want to make a huge difference in their respective verticals. We are thrilled to work with Niusha, Mahyar, and Ali as they continue to push the boundaries of decentralized cross-chain bridges and the fast evolving web3 landscape.
If you are a founder working on a startup in SEA, or working with web3 and AI / IoT, apply to AppWorks Accelerator to join the largest founder community in Greater Southeast Asia.