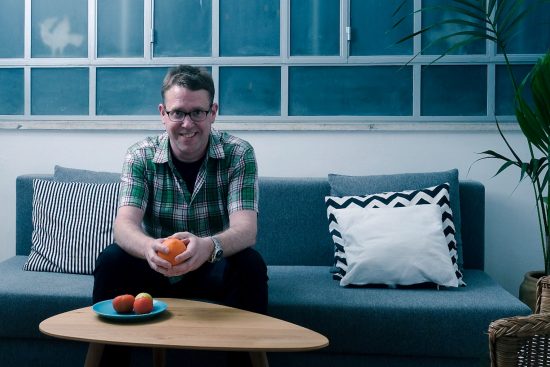 SoopahGenius announces the completion of its pre-seed round with Taiwan's AppWorks Fund. SoopahGenius joined AppWorks Accelerator #20 in March 2020, and is thrilled to continue their partnership in the next stage of company development. This round of funding will help grow their engineering team and accelerate development of Catapult, their AI-powered platform that smartly navigates video content.
Catapult's innovation lies in its ability to chew through giant video files. It helps livestreamers and their community to find key moments 10X faster in a stream through an intelligent combination of high speed scrubbing, audio and text analysis, computer vision, and for select games, all game events. Every stream is stored in the cloud, which eliminates the need to upload and download files and opens the opportunity to collaboratively edit a stream or multiple streams.
"We knew from our own experience that one of the things storytellers get very little help with is dealing with the vast amounts of footage and material they create as the story is taking shape. What we found with livestreamers was that this problem is so bad for them, it often proves itself to be insurmountable, and is really the key reason why they don't create as much as they want." said Mike Calcagno, CEO of SoopahGenius. "Bringing the power of AI, and, quite simply, just more computing firepower to the problem, we think that's a great start towards making visual storytelling easier for everyone."
With shared interests in AI/ML supported visual storytelling, SoopahGenius was founded by Cortana architect Mike Calcagno, Dropbox technical lead Constance Duong and video artist, and second- time founder Susie Lee. "AppWorks invests in founders, full-stop," said Joseph Chan, Partner of AppWorks. "We know from experience that an interesting business idea is never enough; a great team is always necessary to overcome the enormous challenges to build something visionary. As we watched the SoopahGenius team work strategically with maturity and steadiness, we were confident they could tackle this very interesting and difficult problem."
Catapult is currently in beta with flexible and powerful product features in development for V1,  where they will expand their customer base. For now, interested streamers can request to be part of the beta or sign up via their waiting list.
【If you are a founder working on a startup in SEA, or working with AI, Blockchain, and NFT, apply to AppWorks Accelerator to join the largest founder community in Greater Southeast Asia.】