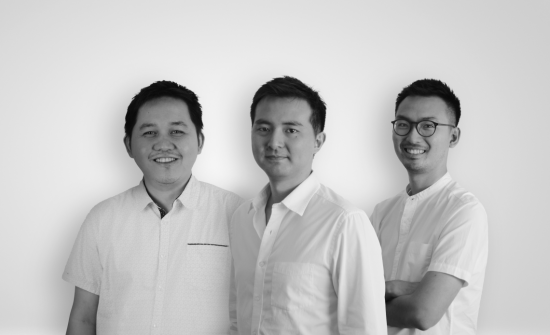 Editor's note: AppWorks is proud to be participating in NOBI's seed round. We're excited to partner with founder Lawrence Samantha to increase access to DeFi opportunities for regular Indonesians. The press release from NOBI is below:
・NOBI raises US$4 million oversubscribed seed funding round from AC Ventures, with participation from AppWorks, Skystar Capital, Cakra Ventures, Global Founders Capital (GFC), and angel investors.
・Crypto transactions have grown 1,222% from US$ 4.6 billion (IDR 65 trillion) in 2020 to US$ 61.4 billion (IDR 859 trillion) in 2021.
・NOBI helps people to go beyond buying and selling crypto but also earn passive income with competitive interest rates.
・With the new funding, NOBI plans to further enhance their product and expand the team.
・NOBI aims to provide easier access to crypto investments to achieve economic equality for everyone.
NOBI, a crypto asset management application that serves the needs of casual investors by offering a variety of easy and safe crypto investments, has announced that it has received a new funding round from AC Ventures. US$4 million has been raised in a seed funding round led by AC Ventures, followed by AppWorks, Skystar Capital, Cakra Ventures, and Global Founders Capital (GFC). In addition, some angel investors also participated in this funding.
As a leading crypto asset management company, NOBI aims to help casual investors to acquire crypto assets easily and safely. Currently, NOBI provides superior products in NOBI Pro, Earn, and Trade. These three products aim to make it easier for users to manage and grow their crypto assets to the fullest with best-in-class strategies.
NOBI is dedicated to helping casual investors who want to diversify their investments into crypto assets and non-traders who don't have the time to actively manage their assets, free of charge and in an easy way.
"NOBI to the moon! This is a huge step for us. AC Ventures and the rest of our investors bring deep unrivaled experience in financial technology (fintech), investment, and crypto. This investment round shows their trust and commitment to what we can do to make a difference as the crypto and financial space starts to merge," said Lawrence Samantha, Co-Founder & CEO, NOBI.
Based on data from the Commodity Futures Trading Regulatory Agency (BAPPEBTI), the number of crypto investors in Indonesia in 2021 has reached 11.2 million people. The transaction value reached IDR 859.4 trillion throughout 2021. In comparison to 2020, there was an increase of 1,222%. Based on this statistical data, Crypto assets have clearly become one of Indonesia's most favored investment categories.
As a result, we believe that everyone will be able to invest in crypto assets with ease and safety. We acknowledge that with easier access to crypto-asset investments, everyone may achieve economic equality, which is in line with NOBI's vision and mission.
This funding is also a measure of NOBI's success as Indonesia's best crypto asset management company. AC Ventures, AppWorks, Skystar Capital, Cakra Ventures, and Global Founders Capital (GFC) are some of the well-known investment companies that have given their support and trust to NOBI to dedicate to becoming the best crypto asset management in Indonesia.
【If you are a founder working on a startup in SEA, or working with AI, Blockchain, and NFT, apply to AppWorks Accelerator to join the leading founder community in Greater Southeast Asia.】