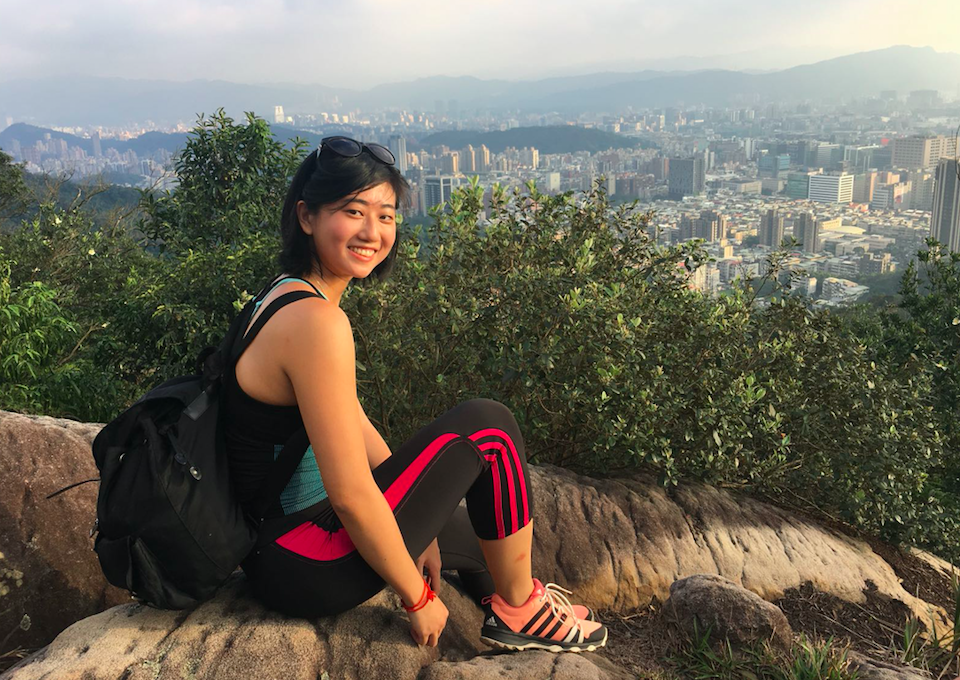 Natalie is an Analyst that joined AppWorks recently. She is working on AppWorks Accelerator and covering Greater Southeast Asia.
Natalie Lin, Analyst (林楓 / 分析師)

Natalie is an Analyst covering AppWorks Accelerator and Greater Southeast Asia. Before joining the team, she worked in the search engine marketing and email marketing teams at Zappos, America's leading shoes and fashion online retailer, where she primarily focused on KPI management, campaign optimization, and project management. Born in Canada and raised in the Middle East, Natalie returned to Taiwan for high school before moving to the US for college and work. She received her Bachelors of Marketing at Case Western Reserve University in Cleveland, Ohio. Outside of work she likes to read, travel, and play video games.
"You can't regret the life you didn't lead." —- Junot Diaz
As a video game enthusiast, I love to imagine life as a series of challenges and accomplishments that my character has to go through to level up. The cities I've lived in define the stages of my life: born in Vancouver, Canada, grew up in Jeddah, Saudi Arabia, experienced middle school in Cairo, Egypt, survived high school in Taipei, Taiwan, evolved in college in Cleveland, Ohio, and adventured in Las Vegas, Nevada before returning to my roots in Taipei. While I can't quite remember my experiences in Vancouver and Jeddah, some of my favorite childhood memories were from Cairo and some of my closest friends were made in high school and college.
I'm a firm believer that there are millions of paths you can take but ultimately your decisions define you and your life. Like many others, I had a hard time deciding which major to choose in college and eventually I chose marketing because I liked and respected the marketing professors at Case Western Reserve University. After graduating, I was lucky enough to land a marketing internship at Zappos.com, an Amazon subsidiary that also happens to be one of the largest shoe and clothing retailers in the US.
I had a really immersive experience at Zappos and it was a defining moment in my life. I had my fair share of challenges but it was worthwhile and I definitely felt myself "leveling up" during this period. When I started, I was working on product listing ads marketing with my manager, understanding how product feeds worked and how to optimize product ads on search engines. I also participated in a hackathon with a fellow intern and won first place— our idea was centered around personalized search and fashion machine learning.
In April of 2015, our CEO sent out a memo that contained his ideas around a flatter organization, and a severance package for those that weren't quite ready for the change. My manager, her manager, and the VP of the marketing department decided to move on from the company. In a matter of weeks, I was reporting directly to the COO and in charge of one of the largest marketing channels in the company! This turned out to be one of the most stressful periods of my professional career, but an amazing learning opportunity nonetheless. Once things stabilized, I decided to try my hand at email marketing because I wanted a more holistic understanding of marketing. Aside from the testing and scientific approaches we took, email marketing was vastly different from search engine marketing. I learned to run multiple campaigns a week, coordinate with multiple teams and stakeholders, and learn the ins-and-outs of customer retention efforts.
After 3 stimulating years at Zappos, I realized I wanted to pursue something different, maybe a more technical side of marketing or something entirely new. When I moved back, I heard about AppWorks and thought it aligned perfectly with my personal and professional goals. I managed to land a job as an analyst…level up! Now at AppWorks, I will be focusing on AppWorks Accelerator and learning about VC funding as well as continuing my education in e-commerce. All in all, I've been proud of my choices and I'm excited to see what this next adventure will bring.