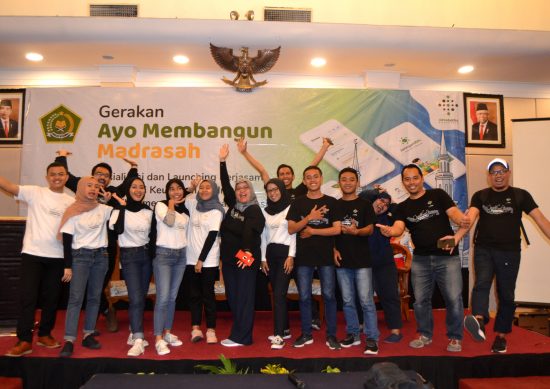 InfraDigital today announced the closing of an undisclosed amount of Series A funding from investor AppWorks. The company helps schools kickstart their digital transformation by digitizing student and financial data, automating back office processes, and facilitating online tuition payments.
Rapid Expansion across 12 provinces
This funding round follows on from their seed funding last year. They are now active in 13 provinces in Indonesia, from North Sumatera to South Sulawesi, with their platform deployed in over 350 schools serving over 165,000 students.
The startup partners with a variety of stakeholders including banks, education foundations, and government bodies to help Indonesian schools upgrade their largely analog systems. InfraDigital is also the innovator behind "Jaringan IDN", a payments processing network established in conjunction with Gojek, Tokopedia, LinkAja, Alfamart, Ayopop, Indomaret, and many more to help educational institutions seamlessly collect tuition fees both online and offline.
Why it is important for schools
Edtech has the potential to substantially elevate Indonesia's quality of education, while improving outcomes and overall standards of living for over 50 million students. Unfortunately, the reality is that most schools struggle with tracking even basic student data and often lack the digital tools for proper financial management and planning. The high cost of existing solutions has also inhibited widespread access to digital technologies, especially for schools in more rural areas which are often strained for resources.
InfraDigital has been actively assisting schools to address these pain points, targeting two of the most impactful areas of school management, financial operations and data transparency. Through their platform, schools are able to transition to cashless tuition collection, increasing income up to 16% in some cases. With InfraDigital, school administrators are granted full visibility into the operational health of their organization, enabling them to make smarter financial decisions and create a better student experience.
Since its establishment in 2018, InfraDigital's solutions have been widely adopted among Tier 2 and rural area schools, with many experiencing data and financial digitalization for the first time. "Our mission is to help Indonesian schools create a seamless student experience through technology. Whether it's in terms of facilitating online payments or streamlining back office operations, we can help schools embrace digitalization with ease. We're currently focused on building the underlying technical infrastructure so that we can eventually layer more value-added services on top for all stakeholders involved including administrators, teachers, students, and parents. This foundation is critical in bridging the growing inequality between remote schools and urban schools, and ensuring all students are afforded a quality education despite their socioeconomic status." says Indah Maryani, co-founder of InfraDigital.
Pandemic "accelerating" digital transformation of schools
News of the funding arrives at the height of COVID-19, which shuttered countless schools across the country and forced many of them to look towards online education. InfraDigital moved quickly to assist schools at the onset of the pandemic, reducing the cost of their online payments platform and adding a PPDB/PMB (online student registration) service free of charge while schools were forced to remain closed during the pandemic.
"The pandemic has actually pushed many educational institutions to reassess their decades old manual processes and explore digital options that optimize for efficiency, costs, and insights. Since the start of the crisis, we have seen a flood of requests to assist in multiple areas of school management, including online student registration, payments, and other digital administrative functions," says Indah.
Future roadmap
The company is currently dedicating all its resources to assisting new and existing clients and helping them meet the added demands and complexities during COVID19 closures. Especially during this period of economic uncertainty, InfraDigital's innovative tools reduce any friction in student payments and enrollments via PPDB/PMB, ultimately helping schools secure their finances and build a solid operational foundation.
"Schools in Indonesia have long been suffering from inefficient cash flow due to the widespread use of legacy, paper-based systems. Services like Infradigital are a win-win for both parents and educational institutions, allowing them to easily manage the tuition payment process and enhance schools' finances and overall operational capacities," says AppWorks partner Jessica Liu.
Moving forward, InfraDigital hopes to expand its footprint to other regions of Indonesia and eventually become a full-stack digital solution for educational institutions. "Longer term our goal remains the same, to provide every school in Indonesia, regardless of resources, with solid digital and financial foundations. The industry is at an early stage and we have a lot of work to do, a lot of schools to reach. We are delighted to have the continued support of AppWorks and count ourselves lucky to have an investor who shares our long-term vision," says Ian McKenna, co-founder and CEO of InfraDigital.
【If you are a founder working on a startup in SEA, or working with AI / Blockchain, apply to AppWorks Accelerator to join the largest founder community in Greater Southeast Asia.】