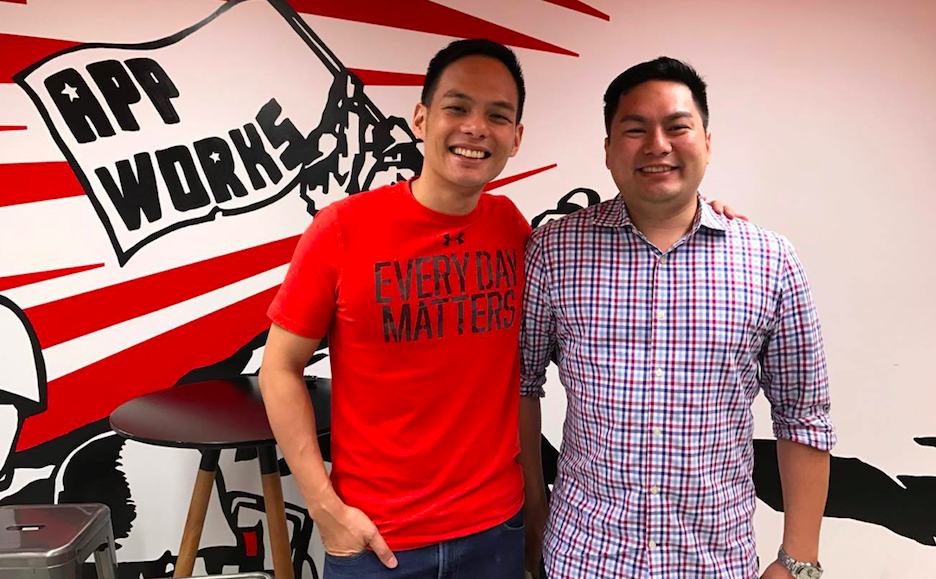 Thomas Jeng, Summer Associate (Pre-MBA internship)

Thomas Jeng is an incoming MBA student at the Yale School of Management (Class of 2019). Most recently, he was responsible for APAC advisory services in CEB's Financial Services practice. Previously, he was an Associate with BCG and also led business development for a boutique advisory firm in Washington, DC.
After I left my job as a management consultant to prepare for an MBA program, I was looking for something to do over the summer that let me to work with fresh ideas and young companies. Luckily, a friend connected me with AppWorks, a leading startup accelerator in Asia as well as an active early-stage venture capital firm located in Taipei, Taiwan, where I've been able to do exactly that as a Summer Associate.
Over the past two months, I've been able to get a much better understanding of:
The raw potential and challenges of technology startups

Venture capital logic and practices

The digital economy in Greater Southeast Asia
Getting to know technology startups
I previously worked primarily with large corporates in financial services and energy, which tend to be conservative and focused on stability. Working at AppWorks gave me a chance to learn firsthand about the needs of lean, rapidly-scaling tech startups.
In helping Jessica, our Associate, and Ching, an Analyst, to conduct investment due diligence on two emerging social networks, I analyzed user engagement, ARPU, CAC, and other metrics to assess their viability and growth prospects. I was also able to participate in detailed interviews with founders and their core teams. Hearing about their plans left me excited about their enormous growth prospects – something I rarely felt in working with established organizations.
This is not to say that the startups here are without challenges. Many teams were short on resources and management experience. For example, I had the opportunity to teach one founder how to use basic Excel functions – that definitely had never happened before in my previous work. Seeing the teams move forward usually meant seeing them struggle. But I also saw them learn and grow at incredible rates by working with AppWorks staff and using the Accelerator's resources.
Understanding venture capital logic
Given my relative lack of experience in dealmaking, I also appreciated getting an understanding of the venture capital investment process. By participating in weekly investment committee meetings, I saw how the AppWorks team sourced deals, conducted due diligence, determined valuations, and negotiated terms. While none of these concepts were totally foreign to me, seeing the process gave me a much better sense of how VC investors think, particularly about risk and returns.
I also learned a great deal by participating in AppWorks' weekly "VC Series," internal training sessions focused on teaching staff (including non-investment staff) about everything from DCFs to industry developments. As an example, during one session we worked together on an investment decision tree for an emerging consumer goods provider in Indonesia, laying the groundwork for fuller due diligence.
Building on the regular meetings, Partners Jamie and Joe kindly took the time to have lunch with me. I was able to use that one-on-one time to sharpen my understanding of industry trends and digital business models. I also appreciated that they helped me think through career decisions, pushing me to get involved with the tech industry in a way that will be most beneficial to my development.
Digital economy in Greater Southeast Asia
Working at AppWorks, I saw how the AppWorks team is working to realize their vision of embedding Taiwan in the Greater Southeast Asia tech ecosystem. AppWorks is increasingly promoting the accelerator abroad in places like Singapore, Jakarta, and Kuala Lumpur. Sitting in on interviews for the incoming Accelerator batch, I was impressed by how many applicants were from outside of Taiwan and already had a high opinion of AppWorks.
I was also able to work closely with the AppWorks team to drive the firm's efforts in Southeast Asia. In one project, I analyzed the retail SaaS landscape throughout the region, helping one of AppWorks' portfolio companies define their market entry strategy. In addition, I worked with Recruiting Specialist April to create a Summer Associate program aimed at international MBA students, and helped overhaul recruiting communications to be more attractive to talent with overseas experience.
Future planning
My time with AppWorks was quite short – only about two months – but I'm grateful to have gotten exposure to a wide range of activities and skillsets critical to the tech startup ecosystem. I'm also pleased that I was able to contribute to the firm's investment process and operations. Most importantly for me, though, was that working with AppWorks helped me gain clarity into what I want to do following the MBA. My experiences here have persuaded me to commit myself to working hands-on in this most exciting of industries.
I would strongly encourage anyone with even a passing interest in the tech industry in Asia to take a close look at AppWorks career opportunities — they are currently hiring Associates, Analysts and Summer Associates 2018 (MBA internship).