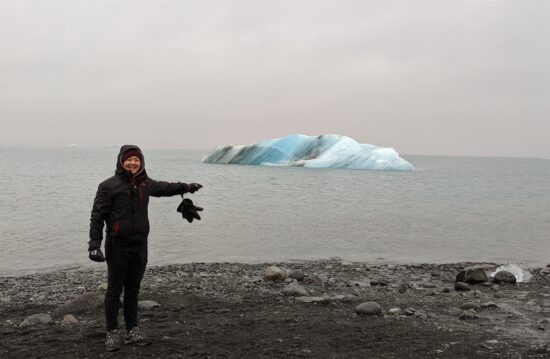 Jack An, Analyst (安良方 / 分析師)

Jack is an Analyst covering AppWorks Accelerator. Before joining the team, he was a co-founder and early team member at two InsurTech startups, where he developed a passion in user experience and product development. Previous to his startup journey he worked as a commercial property underwriter at Chubb Insurance in New Zealand. Jack graduated with a Bachelor of Music from Waikato University where he studied classical piano. He loves to cook, read and is a practicing stoic.
"Hi, my name is Jack."
"What's your real name?"
"An Liang Fang."
"What does that mean?"
This was a common exchange during my upbringing in New Zealand and probably very familiar to those that studied overseas. Out of curiosity, my classmates at middle school would often ask me to write my name out and explain the meaning behind each exotic character. 安良方 – 安 is my family name, and my father derived 良 from 善良 (kindness) and 方 from 大方 (generosity). I only learned the meaning myself when I "asked for a friend" and through it, I also learned that my dad chose these characters to give me an edge in standard tests because of how quickly my name can be written in Traditional Chinese – only 17 strokes! If you were to write Taiwan 台灣 in Traditional Chinese, the second letter 灣 alone has 25 strokes.
Although the benefits of having minimal strokes in my name didn't compound into great academic achievements – perhaps countered by the fact that everyone in New Zealand can write their English name in less than five seconds – but the values behind my name resonated with how Kiwis live on a day-to-day basis.
People from New Zealand are generally quite diligent and genuine. Now looking back, I'm not entirely surprised that the #1 sport in New Zealand is Rugby Union, a highly-technical team-based game where no particular position is more important than any other. Everyone on the field must tackle their opponents and partake in rucks with players from both sides piling on top of each other fighting for the ball.
These values of staying humble and working hard were particularly pronounced during my high school days at Tauranga Boys College where our school's motto is "pergo et perago" – I persevere and I achieve. We were also encouraged to honor the past by creating the future. I think these ideas were derived during WWII where 41 students from my school sacrificed their studies and ultimately their lives protecting the peace we now enjoy. To this day, long groves of trees that provide shade for our sporting field were planted along the outer edge in memory of them. Together with strong Maori influences (the aboriginal people of NZ) such as respecting the land, those around us, and those that came before us, are recurring themes that reinforce the idea that building forward is the best way to give back and show appreciation to what we have today.
My classmates Kane Williamson and Sam Cane took these words to heart and went on to become the captain of the Black Caps (New Zealand's national cricket team), and the All Blacks (New Zealand's national rugby team), respectively. And as for myself, I had my first attempt at creating the future with my childhood hobby – music – when the band I started during my second year in university studying classical piano took me around NZ, playing alongside the biggest acts in the country like Six60, Katchafire, Dave Dobbyn, and Savage.
I continued to practice these values when I transitioned into business. My first corporate job was an underwriter for commercial properties at Chubb Insurance NZ. Then I literally "worked two roles while getting paid for one" as I took up an additional role underwriting for Accident & Health. These experiences became the foundation for my startup when I moved back to Taiwan in 2016. Running a band taught me about branding, creating a product and experiences for the mass public, and my dual role at Chubb helped me accelerate my understanding of the insurance industry. After traveling and living abroad for so long, Taiwan is still #1 to me with endless fond memories and loving people, so of course I had to start a company and build forward to contribute to the country positively. Looking back and connecting the dots it seems natural that I eventually founded an insurance startup in Taiwan and later joined AppWorks to create a bigger impact.
My role at AppWorks has changed a lot in the past few years. From working in the accelerator helping experienced founders land in Taiwan and new founders iterate their launch, to learning the ropes of VC and investing in Southeast Asia, and now dedicating most of my time to build out the web3 arm of AppWorks so we can have the best resources to back founders building the decentralized future. Although the work is difficult and challenging most of the time, it has been an incredible adventure where I'm constantly exercising my founder muscles working within the small AppWorks team of 30, the cherry on top of it all is the valuable experiences I gain from supporting and working with founders across various stages of their entrepreneurial journey. It's hard to summarize my experience as a founder and my time at AppWorks, but if I can only have two takeaways, it's 1) learn and improve; 2) design and overcome.
So yeah, this is Jack 安良方 now, a third culture kid that loves to build and support others that are building too. So, if you are creating something valuable, I would love to chat with you to find out how I can help you either personally or through AppWorks. Let's make a positive impact together!