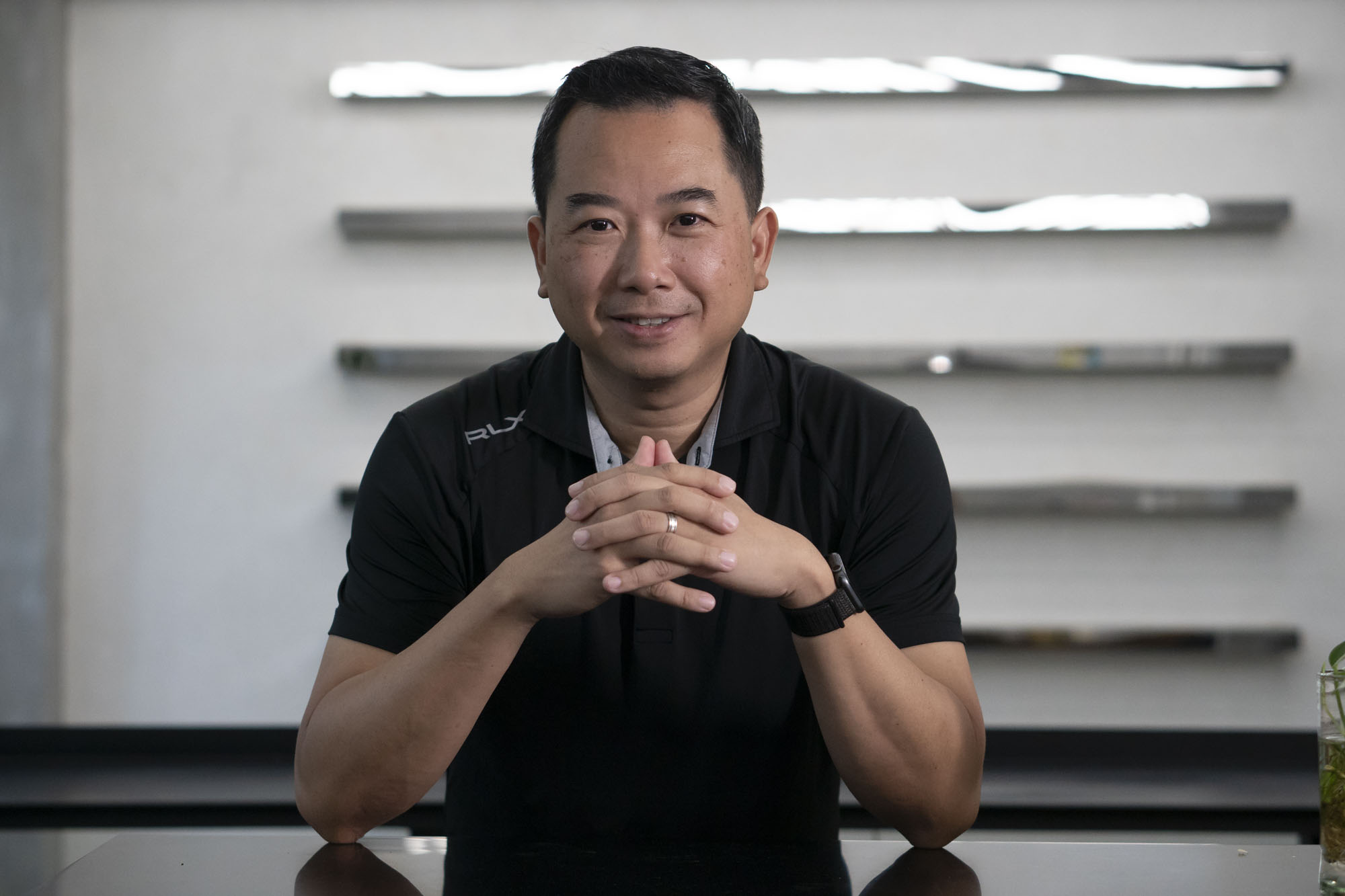 Sophie Chiu, Associate (邱敬媛 / 投資經理)

Sophie is an Associate in the investment team. Before joining AppWorks in 2020, Sophie had 10 years of experience covering public equities. She was part of the portfolio management team at Neuberger Berman, focusing on emerging market opportunities. Prior to that she served as a research analyst at Credit Suisse, JPMorgan, and London-based Autonomous Research. Sophie holds a Master of Finance with distinction from Warwick Business School and BS Finance from National Taiwan University. Her passion and expertise, however, extend far beyond just researching companies and industries. She is also an author of two published poetry books and holds a keen interest in human psychology and human behavior.
With global capital markets facing macro uncertainties, Vietnam is also showing signs of an overall slowdown. Despite this, the number of stock broker accounts opened by citizens of the social republic state is still growing nonstop, almost doubling from last year. This is the beauty of emerging markets where organic demand is still way underserved. No storm can stop people from wanting more services and products amid surging GDP growth, projected to increase 6.5% in 2023. FinTech and WealthTech startups are key on-ramps for newly minted mid-and-affluent class savers and investors, bringing abundance and access to the broader mass market.
While the broader market is cooling down, only visionaries have the will to stay as committed builders aiming for longer-term success. James Vuong, the Founder and CEO of Infina, excited us with his ambition and persistence in this field. James is not only an experienced founder with a successful exit but also a master of community building. In the world today, consumers and users are becoming savvier and require strong alignment from the services and products they buy. Almost every vertical needs to build strong community elements for success. These are the reasons why we are proud to be able to be supporting James on his journey, participating in Infina's seed round financing. 
Seemingly smooth exit built from years of pivoting for ever stronger PMF
It is easy to introduce James as an experienced repeat-founder with a successful exit: Before Infina, James successfully sold Webtretho (WTT), an IDG-backed parenting forum, to LINE in 2017. However, it is more insightful to learn how much pivoting James had attempted before this exit. That demonstrated James' keen observation of the market coming from a veteran VC investor himself, and also his strong grit to make things work.
WTT was actually one of the projects under Lana Group where James served as a CEO during 2012 to 2018. Under Lana Group, James initiated many startup ideas and pivoted, including a very capital-intensive e-commerce project. Eventually, James felt inspired by Reddit and saw the opportunity of social networks and social commerce in Vietnam. WTT built up and had 13 million unique visitors per month at its peak time, according to Similarweb.
Multiple failures at Lana's early days and WTT's successful exit taught James several things: (1) Focus on building products and solutions that users really need; (2) Build teams that have leadership qualities as well as a mindset of never-ending, learning & innovation; (3) Always experiment to find what works better with customers while allowing for faster growth and capital efficiency.
A great founder-market-fit for James to tackle WealthTech through Infina
After leaving LINE in 2018, James saw the rapid growth of the Vietnamese economy and how the middle and affluent class improved their lives. James asked himself two questions: (1) How can regular people benefit from the rise of Vietnam's economy? (2) How can they take part in these asset classes that are not accessible? He then came up with the idea to help individual investors to invest in fractional real estate. This model works in mature markets. However, it never worked well in Vietnam as it was still too early. Individual investors weren't aware or interested in the value of real estate, let alone having only a fraction of ownership.
In 2021, James pivoted and rebranded as 'Infina' to launch a Robinhood in Vietnam. The goal remains the same: to help Vietnamese people gain access to financial assets and enjoy economic growth. James realized that starting with more common asset classes, such as fixed income and equity, would be more effective than property. Once again, James knew how to build, adapt, always learn with a user-centric approach, and never give up on ultimate mission. 
In only 20 months, Infina has built strong traction with six-digit active funded accounts and tens of millions of assets under management, not much behind their peers launched much earlier. On top of having a very good platform itself, this success is also built on James' ability to partner with other relevant parties, such as e-commerce giant Tiki, leading FinTech startups, and many well-known asset providers. Meanwhile, the wealth management business could easily fall into a commodity type of competition. The success of Robinhood and the rising crypto market teaches us, the investment community has become more important for the new era. This is where we see a strong founder-market-fit for James given his experiences of successfully building WTT to a large scale.
Burgeoning affluent class and their accumulating wealth in Vietnam
According to Euromonitor, Vietnam has the fastest-growing GDP (at 10%CAGR to 2025E) and fastest-growing mid-and-affluent class (at 9%CAGR) in the Southeast Asia region. While personal wealth builds up, only <6% of the population has a broker or wealth management account. At least 30 million people are considered middle and affluent class (annual disposable income higher than US$7.5K) and remain underserved.  
However, we do see Vietnamese being much more investment savvy. At a similar gross national income (GNI) per capita at US$3.5K, Vietnam already is much more advanced than the Philippines where the penetration is only <2%. The ratio is even higher than Thailand where the GNI per capita is double the level of Vietnam's. However, compared to a bigger economy like China or India, the overall penetration of stock trading and mutual fund investment are way lower. This leads to our expectation that Vietnam is the market that should see faster growth and opportunity for WealthTech and FinTech companies. 
While it is still early in the game so that no single dominant player exists. We believe James' experiences and strong community building skills could help Infina standout and shape a strong moat. As AppWorks is built by founders for founders, supporting great entrepreneurs is at our core. We are proud to have this chance to back James and the Infina team. Together with our ecosystem of 400 active startups, we look forward to supporting James' vision and Infina's road ahead.
[If you are a founder working on a startup in SEA, or working with Web3 and AI / IoT, apply to AppWorks Accelerator to join the largest founder community in Greater Southeast Asia.]