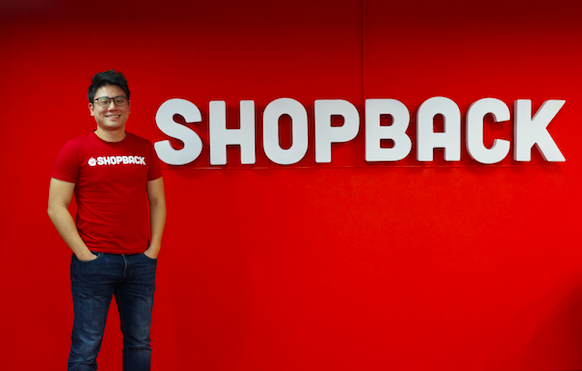 Jun Wakabayashi, Analyst (若林純 / 分析師)

Jun Wakabayashi is an Analyst covering Greater Southeast Asia. Born and bred in America, Jun brings a wealth of international experience to AppWorks. He spent the last several years working for Focus Reports, conducting sector-based market research and interviewing high-level government leaders and industry executives across the globe. He's now lived in 7 countries outside US and Taiwan, while traveling to upwards of 50 for leisure, collectively highlighting his unique propensity for cross-cultural immersion and international business. Jun received his bachelors in finance from New York University's Stern School of Business.
The co-founder of Singapore-based ShopBack, Joel Leong shares his experience in translating the cashback model to Taiwan and highlights the pivotal role that AppWorks Accelerator played in facilitating their market entry.
Cash is King
Who wouldn't want free money…is exactly the premise that prompted Joel Leong and his co-founders to establish ShopBack in 2014. Fast forward 3 years, the Singapore-based startup has now become the largest cashback provider in Greater Southeast Asia (GSEA). Avid online shoppers are able to unlock tantalizing discounts and lucrative cashback rewards by simply accessing ShopBack's app and online portal and browsing through any one of the company's over 1,300 merchant partners spanning electronics, fashion, travel, among many other verticals. If a purchase is made, then ShopBack is paid a commission, which ultimately gets shared with the consumer in the form of cashback. This symbiotic relationship is what has allowed the company to recently nab a hefty US$ 25 million new round of financing, while accelerating its regional conquest across 6 countries in GSEA, including in the last year Taiwan.
While Taiwan is at times outshined by the notoriety of its emerging brethren in the region, it still punches well above its weight when it comes to e-commerce, and lacks no shortage of market opportunities for the taking. "If you really look at the data you find that GMV from Taiwan's e-commerce alone [US$ 30 billion a year] actually beats all of Southeast Asia combined," reveals Leong. "Of course, I recognize in the next few years that it's going to change, but for now what we see is a huge market with potential."
In Taiwan, merchants are much more privy to affiliate marketing due to surging rates charged by Facebook—the country's dominant online advertising channel—and a developed online retail economy where e-commerce essentially serves as a way of life. That being said, foreign companies like ShopBack still face an upward battle, particularly when navigating an unfamiliar environment and cold courting local online retail partners. Joining AppWorks Accelerator #13 was ShopBack's way of effectively tipping the scale in their favor.
A Successful Marriage
Having already graduated 15 batches of 323 startups and 780 founders, AppWorks has amassed the largest active alumni base of any accelerator in the region. Consequently, AppWorks has grown into vital platform for aspiring Internet entrepreneurs, specifically in its home market of Taiwan where it has forged linkages with most of the top-tier Internet companies such as PChome, GOMAJI, and momo, each commanding fierce customer loyalty among locals.
Through a revolving cycle of mentorship, networking, and training during its 6-month program, AppWorks Accelerator pushes its teams to "fail fast, learn fast, and iterate faster," minimizing non-value adding blunders and shortcutting the time that they would otherwise spend knocking on doors one-by-one.
And like every couple joined in holy matrimony, the relationship has gradually evolved over time. "When we came here we just wanted to be part of the accelerator, have that sort of credibility, and at the same time grow our team," recounts Leong. "But then it has gone on to some crucial mentorships, invaluable connections, and now with the help of AppWorks we're trying to localize our site even more by trying to build another technical hub here and hiring Taiwanese coders to help us make our site more palatable for the Taiwanese market."
The same guidance that has proved instrumental to ShopBack's landing in Taiwan is exactly the type of support that they've passed on to Taiwanese startups such as KKday or TokiChoi who are currently expanding across GSEA. This cross-border "pay-it-forward" mentality is what has enabled such a powerful, tight-knit community among AppWorks startups.
Southbound Horizons
When stacked up against countries such as Thailand or Indonesia where their sizable markets alone are large enough to support startups' growth and justify an all-out campaign solely focused on winning home turf, Taiwan is not always at the top of the agenda for regional expansion. However, according to ShopBack's co-founder, where Taiwan might fall short in brawn, it makes up in brains.
"Taiwan is ahead in terms of technical talent—there's no debate about that. Harnessing Taiwan's rich reservoir of human capital might be very beneficial to Southeast Asian startups, especially those at the growth stage," emphasizes Leong.
Under the government's new ASEAN facing initiatives (dubbed "New Southbound Policy"), Taiwan will direct more effort on promoting and anchoring its economic clout among ASEAN nations. Taipei City, for example, has created the "Southeast Asia Startup Star" program that aims to attract all unicorns and centaurs in the region to setup tech teams and R&D centers.
Naturally, as Taiwan strengthens its ties in the region, a larger pool of startups will begin to realize that there's plenty of room to play in Taiwan. "Some startups such as Shopee, Carousell, and Honestbee—the early adopters—have already done that. Those are good starts. Overtime more will surely follow suit, eventually creating a seamless bridge between both sides of the strait," Leong envisions.
Calling all growing startups across Greater Southeast Asia, visit AppWorks Accelerator for more details on how we can help facilitate your market entry in Taiwan.