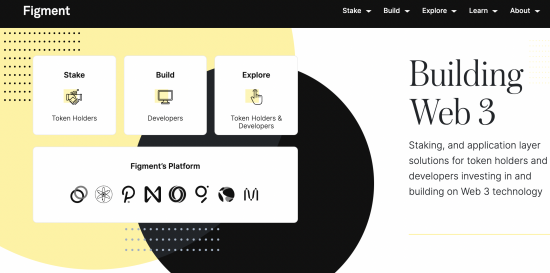 David Wu, Associate (吳戴文 / 投資經理)

David is an Associate mainly focused on investments. He previously lived in the US, but was drawn to the Greater Southeast Asia region by the growth opportunities and the wonderful people here. He spent the first five years of his career as a consultant at IBM, where he became intimately familiar with the enterprise software and services needs of Fortune 500 companies. Later, he focused on building predictive models and solving optimization problems for large companies, and gained an appreciation for the role of data and algorithms in our lives. He joined AppWorks in 2020 after receiving his MBA from Columbia Business School, and also has a B.S. in Mathematics from the Ohio State University. In his free time, he tries to stay active and is always looking for opportunities to hike or trek, often seeking the trail less traveled.
2021 was a banner year for retail cryptocurrency adoption. The most exciting up-and-coming projects and meme coins alike have entrenched themselves into dinner table conversations for tens of millions of retail users, while the Coinbase IPO legitimized the space for many institutional observers.
However, remarkably, we are still in the early stages of development in other segments of the crypto space. The first wave of institutional investors have been around for a while, but it's still a drop in the bucket for traditional institutions managing trillions of dollars in assets.
Today, we announce our investment into Figment, one of the largest independent enterprise staking service providers in the world. Of course, at AppWorks, no investment could be made without having strong conviction in the founding team, and we found an exceptional founder in Lorien Gabel.
A serial founder with the heart of a warrior
When we first met Lorien we could immediately feel a calm sense of depth, wisdom, and ambition. A veteran founder of the web1 era, which enabled millions of ordinary people to publish and read content on open protocols, Lorien has long been fighting for and brings a special passion for the principles of decentralization.
And with three successful exits under his belt, Lorien brings more than a few battle scars as a tech entrepreneur. He built the first of his many ventures, one of the early internet service providers, with his brother in their 20s, before being acquired by what became the largest consumer ISP in Canada. Their second company, a web hosting service, was another early mover in the web1 days and was acquired by AT&T Canada. And now they're back at it again with Figment.
Despite being told by many investors early on that he was building a commodity business, Lorien never gave up, taking it on as a personal challenge to emerge from the pack while always keeping an eye on the long game. In hindsight, it is not the least bit surprising that he and his team have been able to build a unicorn in just a few short years.
But Lorien isn't stopping here. While the results thus far speak volumes, we are even more impressed by his determination to take Figment into the future. We weren't surprised to hear that the team never even considered recent acquisition offers, given Lorien's passion for solving intellectually challenging problems, his warrior-like mentality towards finding a way to emerge from a highly competitive landscape, and his sheer drive to create outsized impact in the web3 ecosystem.
Exploding demand for staking as crypto is legitimized
Figment provides staking infrastructure for institutional asset holders and custodians, allowing crypto asset holders to earn yield by participating in the upkeep of the network. Tokens belonging to this exploding asset class, proof-of-stake tokens, utilize a more environmentally-friendly consensus mechanism while generating yield for holders.
Staking is not a trivial task and involves frequent node infrastructure updates. High performance and execution is required, as nodes that do not perform as expected are punished financially, hurting staked token holders. As one of the largest players in the space, Figment has the resources to deploy teams of researchers and engineers to ensure high performance across several chains and play a critical role in the governance of each chain.
As staking service providers consolidate into a small handful of dominant players in a market expected to reach US$50 billion in just a few years, we believe in Figment's ability to emerge as one of the top players and create tremendous value, something we have already recognized as a loyal customer ourselves.
Unlocking the next frontier
We're excited to see how Figment will evolve under Lorien's leadership, and we have a feeling that the business will look very different in five to ten years, as any great business does. As an operator of node infrastructure, they are in a unique position to offer indispensable services to web3 developers just as the developer flywheel is beginning to take off. Figment has already demonstrated remarkable promise in their web3 explorer Hubble, developer platform DataHub, and search service.
At AppWorks, we look for great founders who seek to create significant impact and move their respective industries forward. We're honored to have the privilege to partner with Lorien and the entire Figment team as they continue to push the envelope on enterprise-grade staking and the rapidly evolving web3 development landscape.
【If you are a founder working on a startup in SEA, or working with AI, Blockchain, and NFT, apply to AppWorks Accelerator to join the largest founder community in Greater Southeast Asia.】