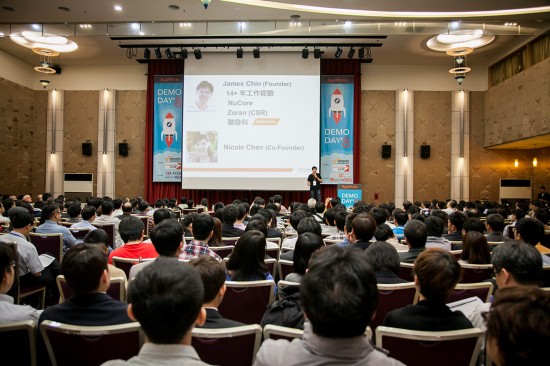 AppWorks Demo Day #9 is coming.
本次預定上台的 25 支 AW#9 (AppWorks Accelerator Class #9) 勁旅,涵蓋行動商務、線上線下整合、物聯網、3D 列印等熱門題目,無論您要找投資機會、合作夥伴,或是想了解網路業的最新發展,這都是一場你不能錯過的盛宴。
25 startups from AW#9 will be showing their breakthrough products and business models in mobile commerce, online-to-offline, internet of things and 3D printing areas. Whether you are looking for investment opportunities, partnership, or a feel of the cutting edge, this is an event you don't want to miss.
AppWorks Demo Day #9
Date: November 5th,  2014
Venue: Room #201, NTU Hospital Convention Center (台北市中正區徐州路2號)
Agenda:

13:00 – 13:30     Opening Remarks
13:30 – 14:45      Demo Batch I
14:45 – 15:00      *Break*
15:00 – 16:15      Demo Batch II
16:15 – 18:00      Open Floor

More Info: Facebook Event Page
Look forward to seeing you at the event.
___
想登上下次 Demo Day 舞台的創業者,AppWorks Accelerator 現正接受申請