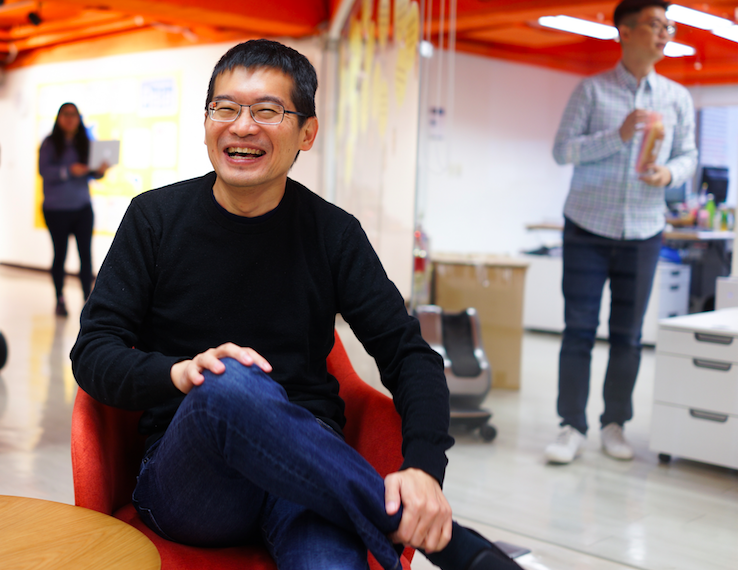 Jun Wakabayashi, Analyst (若林純 / 分析師)

Jun is an Analyst covering both AppWorks Accelerator and Greater Southeast Asia. Born and bred in America, Jun brings a wealth of international experience to AppWorks. He spent the last several years before joining AppWorks working for Focus Reports, where he conducted sector-based market research and interviewed high-level government leaders and industry executives across the globe. He's now lived in 7 countries outside US and Taiwan, while traveling to upwards of 50 for leisure, collectively highlighting his unique propensity for cross-cultural immersion and international business. Jun received his Bachelors in Finance from New York University's Stern School of Business.
Joseph Chan, Partner at AppWorks, the largest accelerator in Greater Southeast Asia (Taiwan + Southeast Asia), depicts his initial, almost chance encounter with AppWorks, while illustrating how the company's accelerator program will help Taiwan mold a more sustainable economic future. He also details future regional plans for AppWorks' venture capital arm, and how they ultimately plan on leveraging their planned US$ 100 million Fund III to help position themselves as a key player in the region's startup landscape.
Serendipitous Beginnings
Despite a longstanding career evaluating and investing in hardware-related ventures, the internet space has always served as an undying passion for AppWorks Partner Joseph Chan.
Chan first came across AppWorks by what he would consider a stroke of serendipity. During his decade-long tenure at CID, one of the largest and fastest growing investment vehicles in Asia, a handful of market segments such as consumer beauty and biotechnology were pursued outside the traditional hardware verticals where the group built its core competencies. Software companies, however, never seemed to wet investors' appetites quite as much.
This reluctance towards internet ventures stemmed from a myriad of reasons including a badly bruised ego following the dot-com crash, misalignment with incentives traditionally found in hardware investments, and an almost microscopic-sized market potential in the eyes of Taiwanese investors. As a point of reference, CID at the time was managing funds cumulatively exceeding USD 1 billion, visibly minimizing AppWorks' first fund of USD 11 million.
Around 2012, a promising young visionary named Jamie Lin, AppWorks' Founding Partner, knocked on the front door seeking capital to invest in Taiwan's internet startups. Lukewarm at the idea, but certainly acknowledging Lin's tenacity and wits, CID's founding partners decided to take a chance and delegated this project to Chan who, as luck would have it, was the only team member at the time to have any experience—let alone interest—related to the internet space, which came as a result of his first job out of university working for NASDAQ-listed GigaMedia, what was then operating as a broadband ISP.
That bet soon paid off. AppWorks Fund I saw the successful IPOs of two portfolio companies, NetPublishing and KuoBrothers. Meanwhile, the company had already courted enough institutional support to launch its second fund of USD 50 million, enabling AppWorks to cast a much wider net and eventually invest in 40 of Taiwan's and Southeast Asia's most promising tech startups.
An Urgent Calling
Consequently, Chan saw transitioning over to AppWorks as a prime opportunity to apply his years of financial expertise and investor insight to a critically important purpose greater than himself—that being AppWorks' mission to cultivate Taiwan's innovative capabilities and encompassing ecosystem for internet entrepreneurs.
Although hardware manufacturing and semiconductors have largely supported Taiwan's economy to date, Chan is adamant in suggesting that software will essentially serve as the country's saving grace in the coming decade. "30 percent of all hardware-related companies listed on the Taiwan Stock Exchange will likely evaporate in the next 10 years," he warns.
He specifically cites "one-trick ponies" or companies that only specialize in low-value, original manufacturing components as the ones at most risk of being in firing range. "These type of products can be easily vertically integrated into larger conglomerates, or even more likely, replicated by low-cost manufacturers in China," exclaims Chan.
Creating a new generation of software-based blue chip stocks will not only help Taiwan ensure a sustainable economic future, but also re-capture value from current global blue chip leaders to prevent the country from paying what Chan refers to as a "Google tax" or "Facebook tax" in perpetuity.
"Given that Taiwan's e-commerce market is currently valued at roughly USD 34 billion, and assuming startups are allocating on average 7 to 9 percent of their budgets to online marketing, we're leaking out a significant chunk of value that ultimately benefits foreign platforms like Facebook, which currently serves as the dominant channel for online advertising in Taiwan," Chan laments.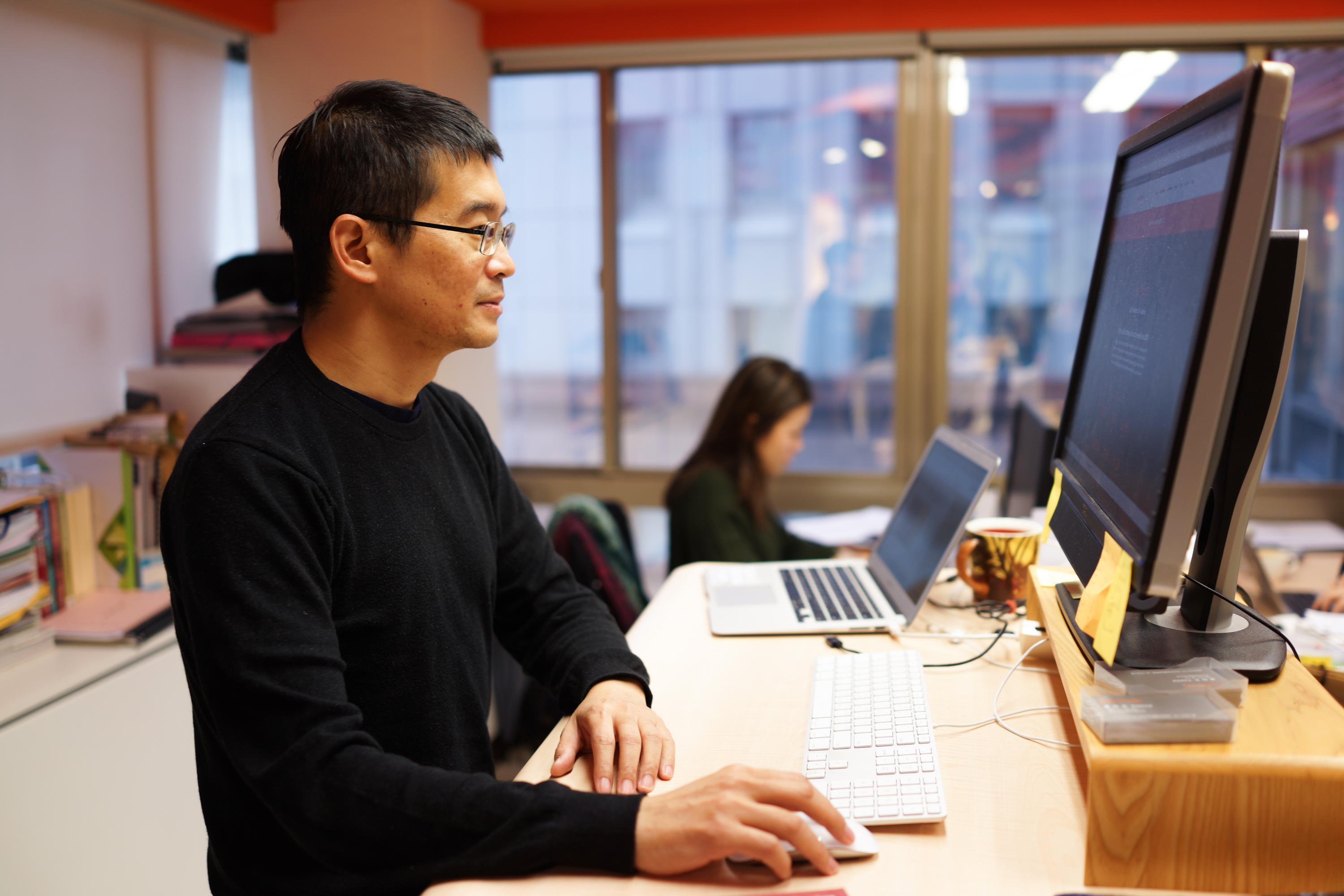 Back to Basics
AppWorks Accelerator was created to plug that gap. Pre-dating the venture arm, the company's accelerator program was established in 2010 and aims to equip bold and ambitious entrepreneurs from all over Greater Southeast Asia (GSEA) with the necessary resources, mentorship, training, and connections to get their businesses off the ground. Operating in 6-month batches, AppWorks Accelerator has now graduated 15 batches, encompassing over 323 startups and 780 founders.
With nearly 15 years of experience in institutional investing, Chan advises on many matters, particularly pertaining to fundraising, finance, and legal—all pertinent areas for any founder in his or her own right. But Chan believes the most important aspect that their program can help cultivate, but certainly not instill, is drive.
"In Taiwan, many founders of course have dreams and ambitions, but do they have the insight or experience to see the broader picture—particularly one that expands beyond the borders of Taiwan—and be willing to do whatever it takes to get there?" postulates Chan. "We're all ex-founders and operators, giving us experienced insight into what exactly founders need, and also what they will need, but perhaps aren't yet aware of."
And AppWorks has certainly proved its worth. Many former batch companies such as EZTABLE and Umbo CV have all gone on to receive additional rounds of financing after graduating from the program and execute steadfast expansion strategies into the region.
Looking Outward
Operating in a similar fashion to a startup, AppWorks itself is no different. Since the VC arm underpins the effective development and operation of the accelerator program, AppWorks has expanded the scope of their market to investments all across Greater Southeast East. They've now become of the most active early stage investors in the region, executing 10 – 15 deals per year. These efforts will be further accelerated through AppWorks Fund III, targeting a sum of USD 100 million upon completion of fundraising. The sizable fund will primarily focus on financing startups' Series A and B rounds that fall under the themes of GSEA and AI.
However, with a track record that's been so far primarily centered on Taiwan and Taiwanese entrepreneurs, how can AppWorks possibly be seen as a serious investor, let alone advisor, in any other country across the region?
Chan responds with a two-pronged approach: "First, fundamentally speaking, Taiwan is a fantastic market to launch an internet business, especially with such a digitally-savvy population and internet penetration rates reaching 87 percent—among the highest in the region. That alone gives us enough leverage to appeal to internet startups across Southeast Asia. Second, in hot markets such as Indonesia where we have yet to develop a proven track record, we will take on a more subordinate role in financing deals, partnering with local funds that have already established reputable expertise and insight."
Southeast Asia is a vibrant region full of hopes and promises, with tech enthusiasts, investors, and entrepreneurs alike all peering in and waiting for the floodgates to open. Whether or not AppWorks, and in turn Taiwan, will be at the forefront of that impending wave—only time will tell. But, if the past few years have been even a sliver of indication for Chan, serendipity will likely continue serving as a fortuitous force moving forward.
We're on a diehard mission to push Taiwan and Southeast Asia forward, and truly believe in the Internet's ability to keep reinventing the world and make it a better place. If you're also passionate about helping entrepreneurs and startups, and think you you've got the energy, attitude, and appetite for making a difference, join our team!