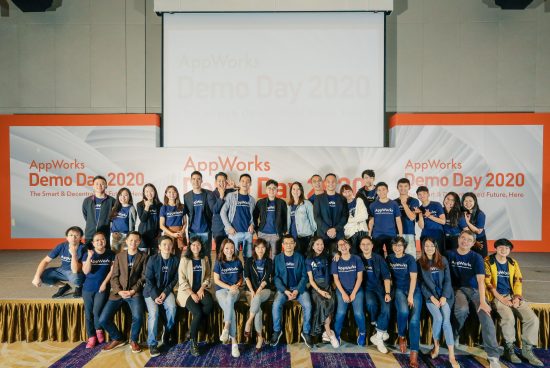 AppWorks, a leading Greater Southeast Asian venture capital firm and accelerator, today announced the oversubscribed final close of AppWorks Fund III, successfully raising US$150 million. The new fund brings AppWorks' total assets under management (AUM) to US$212 million, placing it among the largest early-stage venture capital firms in the Greater Southeast Asia region (Southeast Asia+Taiwan).
At US$150 million, AppWorks Fund III is 3x larger than its second fund of US$50 million (Vintage 2014) and 15x larger than its first fund of US$11 million (Vintage 2012). Fund III counts several existing and new LPs, including Taiwan Mobile, Axiom Asia Private Capital, Fubon Life, TransGlobe Life, Hongtai Group, Wistron, Cathay Life, Phison Electronics, and Taiwan's National Development Fund, among others.
With an initial target of US$100 million, AppWorks Fund III generated outsized investor interest mainly driven by a better than expected inflow of investment opportunities from AppWorks' three core themes of artificial intelligence, blockchain, and Southeast Asia (ABS), particularly via AppWorks Accelerator and the firm's mentor network. Capitalizing on the growth momentum of these themes and AppWorks' positioning as a leading early-stage venture capital firm in the region, the firm was able to achieve a final close at the US$150 million hard cap. With the industry-leading performance of Fund II, the majority of AppWorks' LPs returned and upped their investments, resulting in Fund III being oversubscribed by 1.6x at final closing.
As part of AppWorks Fund III final close, the firm will recruit new investment associates and analysts to scale up investment activity with a focus on Southeast Asia, sourcing and executing on promising deals throughout the region. With over a decade of fund activity, AppWorks has built an open culture where talent at all levels can thrive, giving the opportunity for every team member to let their voice be heard and enjoy the fruits of success.
A Regional Fund Capable of Leading Seed to Series C
At US$150 million, AppWorks Fund III is 7.5x larger than the average VC fund size of US$20 million (NT$600 million) in Taiwan. AppWorks is also one of the few firms born out of Taiwan with a truly regional presence. With this close, AppWorks Fund III is in the process of constructing a portfolio of roughly 40 deals, including 20 investments starting at US$2 million in Series A-C companies and 20 seed-stage investments. AppWorks will also reserve capital to support its portfolio companies as they reach maturation.
In terms of AUM, AppWorks has reached US$212 million, becoming one of the largest early-stage VC firms in the Greater Southeast Asia region. On the regional stage, AppWorks invests in deals ranging from Seed to Series C stages, writing lead tickets in high-growth startups demonstrating breakout potential. In the world of blockchain, AppWorks has also stepped onto the global stage, co-investing in highly sought-after deals such as Dapper Labs/Flow, Animoca Brands and Splinterlands alongside prominent crypto investors.
Currently, AppWorks Fund III has backed more than 20 startups, including AppWorks Accelerator alumni Pickone (AW#9), WeMo Scooter (AW#12), Omnichat (AW#16), XREX (AW#17), Blocto (AW#19), SoopahGenius (AW#20), Docosan (AW#21). The fund also invested in companies led by a handful of AppWorks Mentors, including Carousell, Dapper Labs/Flow, Tiki, Dcard, Yummy Corp, and Animoca Brands. Among them, Dapper Labs and Animoca Brands have both crossed the unicorn threshold, having demonstrated significant traction in the burgeoning non-fungible token (NFT) space.
"AppWorks was established in 2009, launched AppWorks Accelerator—the region's leading startup accelerator—in 2010, and started our journey of raising and managing venture capital funds in 2011. Twelve years after our inception, we managed to successfully raise our third fund of US$150 million, a huge milestone for the firm," said Jamie Lin, Chairman and Partner at AppWorks. "From a humble beginning, AppWorks is now one of the region's leading investors, working together with other prominent venture capital firms to cultivate the startup ecosystem in fast-emerging Southeast Asia. On the AI and blockchain front, we have become a major player on the global stage."
For the firm's portfolio companies, AppWorks unlocks the Taiwan market's distinct advantages in talent and manufacturing capabilities. AppWorks offers founders access to Taiwan's large pool of talent in engineering, manufacturing, and other vertical expertise, creating a direct pipeline to talent via the AppWorks School. In addition, through AppWorks' network of strategic partners, the firm provides founders with direct access to Taiwan's world-leading hardware manufacturing resources, giving startups a manufacturing edge in critical areas that will define the future.
For the Southeast Asia market, AppWorks has implemented a local seed fund strategy, investing in different seed funds across the market to secure proprietary deal flow. These funds provide meaningful exposure to the region, giving AppWorks insights and access into potential breakout deals. In addition, during the pandemic, this strategy has allowed AppWorks to continue to deploy capital into promising deals throughout the region despite regional travel restrictions.
AppWorks Fund II Exhibits Top Quartile Investment Performance
Launched in 2014, AppWorks Fund II has entered its harvest phase and is currently performing among the top quartile of global venture capital and private equity funds within the same vintage, generating substantial financial returns for investors and carried interest for AppWorks team members. Fund II's investment portfolio includes Lalamove, which recently became a decacorn, and Taipei Exchange-listed 91APP, Taiwan's first locally grown unicorn with a market cap exceeding US$1.4 billion (NT$40 billion)—with the 91APP deal alone poised to return the fund two times over.
As of the end of July 2021, AppWorks Fund II's TVPI reached 3.3x, with DPI at 1.3x and IRR reaching 34.7%. By comparison, the top quartile of global VC and PE funds with the same vintage have a TVPI of 2.4x, DPI of 0.7x, and IRR of 26.1%. With this fund performance, nearly all shareholders in AppWorks Fund II upped their subscription to Fund III, resulting in the significant oversubscription.
After more than a decade of development, the AppWorks flywheel is now in full swing. The overall ecosystem now encompasses 414 active startups and 1,396 founders, collectively raising US$4.3 billion and boasting an aggregate valuation of US$17.4 billion. Together, the community generates US$12.9 billion in annual turnover and created 18,591 jobs in the process. Looking towards the next ten years, AppWorks has set a goal of creating an ecosystem encompassing 1,000 active startups with a collective value exceeding US$100 billion and generating 50,000 employment opportunities.
【We welcome all AI, Blockchain, NFT, or Southeast Asia founders to join AppWorks Accelerator】