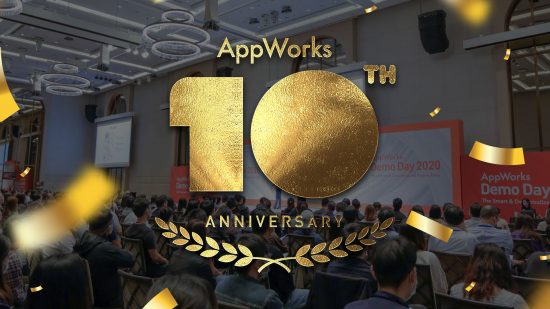 AppWorks Ecosystem breaks a US$10B valuation, with aggregate turnover and funds raised both more than doubling in growth
AppWorks Funds outperforms the world's top quartile of venture capital and private equity funds, generating 2.5x TVPI, 1x DPI, and 26.5% IRR
AppWorks School graduates 256 students, with a 92% placement rate
On February 2, 2021, AppWorks unveiled its key milestones over the past decade, while highlighting operational results from 2020. Despite the raging impact of the pandemic, the AppWorks Ecosystem displayed the utmost resiliency, with the funds and all encompassing companies producing healthy growth and profits.
AppWorks has just passed its 10 year anniversary in 2020, and with all pillars of its influence only continuing to grow, including AppWorks Accelerator, the AppWorks Ecosystem alumni, AppWorks Funds, and AppWorks School. AppWorks has achieved several key milestones, and made significant headway in establishing Taiwan as the technology epicenter of Greater Southeast Asia (ASEAN+TW). Looking forward into the next 10 years, AppWorks' goal is to continue positioning Greater Southeast Asia at the forefront of an increasingly digital, automated, and decentralized 21st century.
Milestones in the AppWorks Ecosystem: Aggregate valuation, fundraising, and turnover each exhibited more than 2x growth, with the overall valuation exceeding US$10B
In 2020, AppWorks Accelerator announced its updated focus on "ABS" strategy, narrowing the recruitment of startups to only those focusing on AI, blockchain, and Southeast Asia. Despite the challenges brought on by the pandemic, AppWorks Accelerator graduated 51 new startups across AW#20 and AW#21, of which 27 are working in AI/IoT and 13 in blockchain/crypto. More than 62% of the entrepreneurs hail from countries across Greater Southeast Asia, including Hong Kong, Singapore, Vietnam, Malaysia, Philippines, and Indonesia. In response to the widespread lockdowns and travel restrictions, we also shifted our program to a hybrid online-offline model in order to facilitate a seamless experience for all of our founders despite physical limitations.
With the addition of AW#20 and AW#21, there are now a total of 395 active startups and 1,331 founders in the AppWorks Ecosystem (including accelerator alumni and portfolio companies). Collectively, all companies produce a turnover of US$ 8 billion, an annual increase of 162% compared to the same time last year, and foster 17,359 employees, 73% more than the year prior. Altogether, the Ecosystem raised a total of US$ 2.36 billion, an annual increase of 140%, with an aggregate valuation reaching US$ 11 billion, growing 160% YoY.
With COVID-19 effectively turbocharging the demand for digital technologies in 2020, the Ecosystem's overall valuation, total funds raised, and annual turnover have each more than doubled in growth, notably exceeding the 29%, 36%, and 98% respectively experienced a year prior.
In the course of building this ecosystem and cultivating Taiwan and Southeast Asia's innovative capabilities, AppWorks has helped generate sizable economic impact both in terms of value created and jobs produced. The combined annual turnover of US$ 8 billion is now equivalent to 0.7% of Indonesia's GDP, and the more than 17,000 employment opportunities created are equivalent to 0.3% of Singapore's working population.
Coincidentally, the year AppWorks exceeded a decacorn valuation is the very same year of our 10th anniversary. The increased adoption of digital technologies and outsized demand for innovative business models under COVID-19 was just enough to inch the Ecosystem into the ten billion dollar territory, not only marking a new milestone in AppWorks' history but also representing the sheer impact that a community of digital innovators can bring. We see the scale and influence of our ecosystem only growing from here on out, into the next decade. 
The strength and potential of the AppWorks Ecosystem is perhaps best represented through the many achievements over our alumni this past year:
AppWorks Ecosystem highlights: ShopBack successfully entered the Vietnamese market; Mighty Jaxx successfully sold 5 million collectibles
Medtech startup iWEECARE (AW#9) closed a US$2.4M pre-A financing, led by previous round investor TransLink Capital. The company's ergonomic, child-friendly smart thermometer "Temp Pal" played a critical role in disease prevention and control in hospital systems across the world during this pandemic including Taiwan, Japan, Thailand, and Ireland.
Online cashback platform ShopBack (AW#13) officially landed in Vietnam, attracting more than 800,000 users since launch and generating nearly US$200K in cashback rewards. The company now maintains a presence in 9 countries across GSEA, covering more than 20 million users.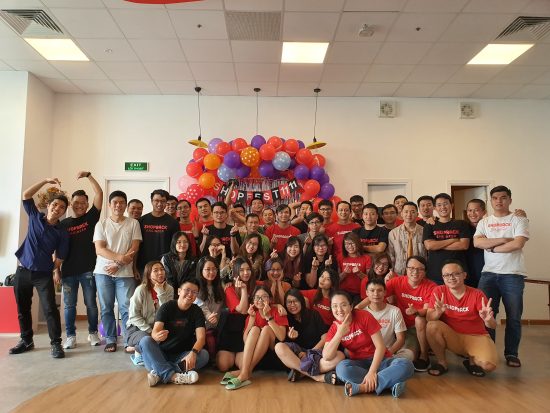 CakeResume (AW#14), Taiwan's leading technology job search platform, announced in 2020 that it completed a seed round of approximately US$900K. It plans to use the funds to expand into Japan and India, ultimately striving to become the largest talent platform in Asia.
Hong-Kong based Omnichat (AW#16) recently completely a seed round of US$800K in 2020. The company offers a chatbot-based marketing automation service that helps e-commerce clients enhance performance and improve checkout conversion rates by 3x – 7x. Building on its success in the Hong Kong and Taiwanese markets, Omnichat is planning on expanding its service to Southeast Asia in 2021. 
Taiwan's leading digital identity verification solution AuthMe (AW#18) helped identify a security flaw in the MyData platform, the National Development Council's latest effort to promote personal data ownership and privacy protection. After stumbling upon the vulnerability, the AuthMe team worked together with digital minister Audrey Tang to quickly investigate the issue and install a security patch before re-launching the service 24 hours later. 
MightyJaxx (AW#20), a technology-driven trading platform for art and toy collectibles, received US$3.2M in financing this past year.  They've partnered with some of the world's leading brands such as Warner Bros, Marvel, and Disney to design a variety of pop culture collectibles, shipping 5 million units to collectors in over 60 countries in 2020.
Cryptokitties developer Dapper Labs announced several partnerships with IP owners such as NBA and UFC, while launching a new public chain designed specifically for the entertainment ecosystem called Flow, which recently raised US$18M in a token sale. 
Taiwan's largest cloud POS provider iCHEF, completed a US$5M Series B round of financing, while accumulating more than 8,000 restaurant clients across Taiwan, Hong Kong, Singapore, and Malaysia. At the same time, it successfully integrated delivery services with platforms such as Uber Eats and foodpanda, while putting in place imminent plans for an IPO.
KKday, Asia's leading e-commerce platform for travel experiences, successfully closed a US$75M Series C round of financing. With the support of strategic investors, the funds will be used to deepen its presence across all its international markets.
The good news and milestones also extended into the personal lives of our founders, with several newlyweds coming to light. In 2020, Kevin Wong of Origami Labs (AW#15), and Tina Lin of Flipweb (AW#15) became locked in holy matrimony; Just as well, in the same year, Matthew Lee of Codibook (AW#15) and Hanna Wu of Anno (AW#15), also found themselves entering the next stage of their lives together. This is the second and third AppWorks couple after Richard Zhu of WriteTime (AW#15) and Fiona Shi of Good Moon Mood (AW#15) became the first in 2019. 
AppWorks Funds II has outstanding performance: TVPI reached 2.5x, DPI reached 1x, and IRR reached 26.5%, outperforming the world's top quartile of venture capital and private equity funds.
After 10 years of hard work, AppWorks Funds is today one of the largest and most active early-stage venture capital funds in Greater Southeast Asia. It has three venture capital funds totaling US$176M AUM, with investments in 56 startups encompassing 4 IPOs, 1 decacorn (worth more than US$10B), 1 unicorn (worth more than US$1B), and 6 centaurs (worth more than US$100M).
In 2020, AppWorks Funds continues doubling down on three key areas AI, blockchain, and Southeast Asia, with a total of 9 new investments this past year, including WeMo Scooter, Taiwan's leading shared electric scooter operator; Fabelio, a fast-fashion furniture retailer that provides OMO consumer experience in Indonesia; and Dcard, the most widely used social media platform among Taiwanese youth.
In addition, AppWorks Fund II, which was established in 2014, reached peak performance in 2020, reaching a TVPI multiple (Total Value to Paid-in-Capital) of 2.5x, a DPI multiple (Distribution to Paid-in Capital) of 1x, and an IRR (internal rate of return) of 26.5%, surpassing the top quartile of global venture capital and private equity funds with the same vintage, while creating superior financial returns for our investors.

Exceeding a 1x DPI multiple not only means that we're now at a point where we can generate substantial returns to our shareholders, but also that AppWorks Fund II has begun to produce carried interest, generating profits that effectively cover all the accumulated losses over the last 10 years.
Most of these bonuses have been distributed to all members of the AppWorks team. Thank you to all of our colleagues for their hard work in the past 10 years. With the addition of the bonuses, the average annual salary of AppWorks (excluding partners) colleagues has reached US$ 87,000  in 2020, operating on par with most internationally recognized VCs.  In the next few years, as AppWorks Funds continue to realize profits, we plan to further increase the annual compensation packages to better attract and retain the best talents both domestically and from abroad. 
Key figures of AppWorks School: 256 graduates, 92% successfully placed in software engineering roles
Needless to say, quality talents are the lifeblood of any startup, but they continue to be a scarce resource in this part of the world. In order to plug the increasing talent gap and truly help facilitate the region's digital economy, AppWorks School was started in June 2016, offering intensive 4-month long coding programs spanning iOS, android, front-end, back-end, and data science which are free, practical, and efficient.
Since its establishment in 2016, AppWorks School has successfully graduated 256 students across 12 batches. 92% of the graduates have been successfully placed in prominent tech companies such as iCHEF, 91APP, KKBOX, LINE TV, WeMo Scooter, LineTaxi, PicCollage, Hahow, VoiceTube, Bonio, Omnichat, and Gogoro, with a median starting salary is US$25,060 (approximately NT$700,000).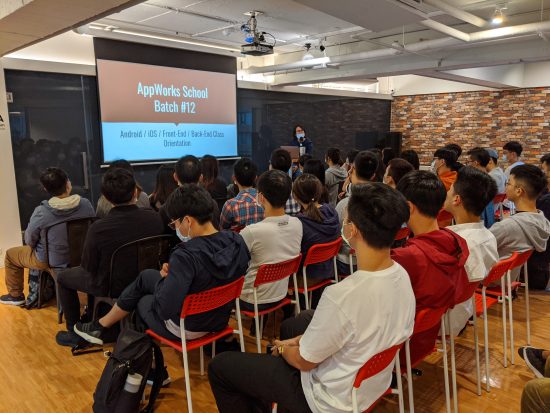 Chairman & Partner Jamie Lin: AppWorks will help grow an early-stage VC ecosystem in Southeast Asia over the next 10 years
Looking back on the first 10 years since its establishment, AppWorks chairman and partner Jamie Lin said: "It was no miracle that helped us get to this point, only hard work and consistent effort. After a long and continuous 20-mile march, AppWorks' flywheel has finally begun spinning at high velocity. Whether it's the nearly 400 startups fostered, US$ 8 billion of economic value produced, or over 17,000 jobs created, AppWorks has helped spawn an entirely new digital ecosystem in Taiwan and across the region without consuming a single dollar of social capital. We've also helped solidify venture capital and the broader startup industry as a prominent asset class for potential investors and employees."
He took a step deeper and pointed out: "A society that wants to accelerate digital transformation while empowering and providing opportunities for the younger generation to flourish requires more VCs like AppWorks — I think Taiwan and Southeast Asia can have at least 10 more AppWorks. Therefore, looking at the next 10 years, AppWorks will continue to operate accelerators, alumni communities, and venture capital funds based on the original ethos of "by founders, for founders", that is assisting more startups and promoting win-win collaborations between them and corporates. To promote the development of the digital economy in Greater Southeast Asia, we will dedicate our resources to cultivating the "venture investment ecosystem", with hopes of producing more high-quality venture capital firms, especially those focusing on early stages to seed the region's future pipeline of innovators. On the other hand, the scale of AppWorks School will continue to expand, providing more interested tech talents an intensive environment to learn and hone their craft among like-minded peers. In other words, building on top of the current momentum, AppWorks hopes to further accelerate and amplify our contributions in the next 10 years, and we look forward to presenting an even more outsized impact during AppWorks' 20th anniversary."
At the end of the year, taking this opportunity to look back, Jamie also extends his gratitude to all the friends, partners, and stakeholders that have assisted AppWorks along the way: "I sincerely thank the 1,331 entrepreneurs who have given AppWorks the opportunity to serve you over the past 10 years. I also thank all AppWorks Mentors who have enthusiastically mentored these founders without asking for anything in return. I would also like to thank our platform partners, including AWS and GCP,  investors in AppWorks Funds, and partners in government departments that have given us their continued support over the past 10 years. Of course, I also want to thank our media friends for their long-term interest in AppWorks and all the initiatives that we've undertaken in the past decade. In addition, I would like to especially thank all the present and former AppWorks colleagues who have participated in this journey, if it were not for your contribution, the company would not have been able to reach this point. Finally, I would like to take this opportunity to thank the angel investor who took a bet on me and generously lent the tens of millions of NT dollars that helped get AppWorks started — my mother, Dr. Lin Jeang-Yun, without you and your blind faith, all of this would not have been possible; Grandpa and grandma are proudly looking down from the heavens. Thank you, everyone, and please continue to lend us your support and guidance over the next 10 years."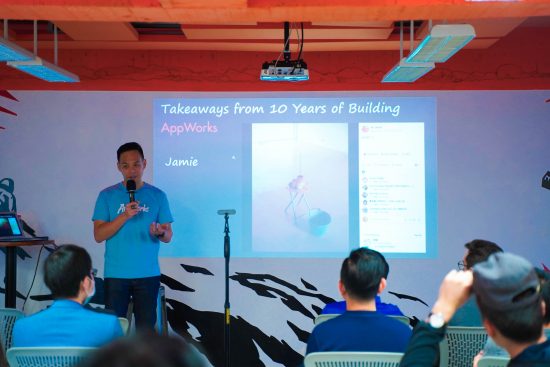 【If you are a founder working on a startup in SEA, or working with AI / IoT, Blockchain / DeFi, apply to AppWorks Accelerator to join the largest founder community in Greater Southeast Asia.】