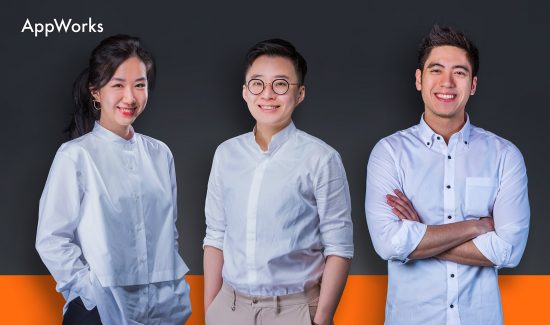 AppWorks, a leading venture capital firm and accelerator in Greater Southeast Asia, today announced a series of institutional and organizational developments in tandem with a number of key internal promotions.
As part of its organizational upgrades, AppWorks has established new arms that encapsulate the firm's core mandate components, including dedicated arms for its accelerator and web3 practices. To drive these programs, AppWorks made a number of key promotions, including Alyssa Chen, from Associate to Principal to oversee AppWorks Accelerator arm; Ching Tseng, from Associate to Principal to lead the newly created web3 arm; as well as Jun Wakabayashi, from Analyst to Associate to head AppWorks Beacon Funds operations. These promotions reflect AppWorks commitment to cultivating talent and recognizing and rewarding excellence within the firm.
In addition to these developments, AppWorks will begin its fundraising process in Q2 for AppWorks Fund IV at a target size of US$360 million.
As the foundation of the AppWorks ecosystem, the AppWorks Accelerator is held twice annually, welcoming entrepreneurs focused on the firm's core mandate of AI, blockchain and Southeast Asia ("A.B.S.") to attend and gain close mentorship from the program to build founder fundamentals, accelerate business growth, and gain access to funding opportunities. Since its establishment in 2010, AppWorks Accelerator has built a community of 1,402 alumni entrepreneurs, operating 435 active startups spanning across the region with combined revenues of US$13.9 billion, cumulative fundraising of US$4.7 billion, and 20,169 jobs created.
The firm also runs the bi-annual Wistron Accelerator, a joint collaboration between Wistron, one of the world's largest suppliers of information and communications products, and AppWorks, that recruits outstanding founders across AI, IoT, cloud, information security, education and medical verticals. As more corporates aspire to establish their own vertical accelerator to bring them closer to startups as well as help startups partner with traditional industries, AppWorks decided to further institutionalize its accelerator arm to bridge the gap and amplify the firm's existing efforts to cultivate the next generation of founders.
For the firm's web3 investment strategy, as a new paradigm in technology transforming the digital economy, by establishing the web3 arm, AppWorks will focus on providing entrepreneurs with targeted resources to drive web3 mass adoption and support innovation in new business models. The firm will also assist founders in web1 and web2 spaces of its founder community to pivot to web3 models, bridging traditional startups into the blockchain space. Since its entry into blockchain in 2018, AppWorks has accelerated and invested in a total of 75 active new startups and 141 entrepreneurs in the web3 space, including Dapper Labs, Figment, Animoca Brands, Blocto and XREX, among others.
As part of AppWorks commitment to building a comprehensive venture ecosystem connecting Taiwan with Southeast Asia and the global blockchain industry, the firm has launched the AppWorks Beacon Funds strategy, to date backing more than 20 venture capital funds off AppWorks GP's own balance sheet. Select AppWorks Beacon Funds include Pantera Capital, Animoca Ventures, AC Ventures, Asia Partners, Golden Gate Ventures, and others. In addition to sharing know-how, through cooperation, AppWorks Beacon Funds strategy generates co-investment opportunities, provides global due diligence and landing support, and builds portfolio company synergies throughout the ecosystem. Roughly one-third of all AppWorks investments are now sourced from AppWorks Beacon Funds. The firm plans to invest in 10 more funds every year aligned with AppWorks' core investment mandate.
"Through the combined effort of the AppWorks portfolio company founders and our team, the AppWorks ecosystem has experienced remarkable growth since its inception. We are proud of the performance and contributions of Alyssa, Ching, and Jun—and we have decided to put on their shoulders greater responsibilities as part of our institutionalization process," said Jamie Lin, Chairman and Partner, AppWorks. "With these structural improvements and our upcoming Fund IV, AppWorks will be more ready to create an even greater impact on the development of Taiwan and Southeast Asia, supporting more entrepreneurs, and accelerate emerging and innovative new segments of the digital economy."
The organizational upgrades come with the firm's recent success in key investments, such as 91APP and FLOW, designed to accelerate the firm's momentum in key investment areas. With a 2014 vintage, AppWorks Fund II (US$51 million) has achieved an annualized internal rate of return (IRR) of 29.3% and a distribution to paid-in multiple (DPI) of 1.34x. The firm's AppWorks Fund III (US$150 million), vintage 2018, currently posts an annualized IRR of 92.9% and has also begun to generate substantial distributions.
To further drive the growth of the AppWorks ecosystem, the firm is actively recruiting investment associates passionate about venture capital in Taiwan, Southeast Asia, and the global web3 industry. AppWorks offers globally competitive pay and packages, with salaries ranging between US$92,000 to US$180,000, and annual childcare assistance of US$12,000 for each child 0-6 years old.
Alyssa Chen – Principal
Alyssa Chen oversees the AppWorks Accelerator, Wistron Accelerator, as well as AppWorks alumni, mentor network, and community programs. Alyssa joined AppWorks as an intern during university, later returning to the firm as an Analyst in 2016 and promoted to Associate in 2019. During this period, Alyssa drove the rapid growth and regionalization of AppWorks Accelerator, incorporating the core mandate of AI, blockchain, and Southeast Asia ("A.B.S.") and successfully implementing a hybrid in-person/digital model for the accelerator in response to the global pandemic. In 2021, Alyssa successfully launched the Wistron Accelerator vertical accelerator in cooperation with Wistron.
Ching Tseng – Principal
Ching Tseng oversees AppWorks investments in global web3 projects, and started with the firm as an intern in 2015. Joining the firm after graduation as an analyst, Ching was promoted to Associate in 2019. With a passion for blockchain and its associated applications, Ching has built the firm's web3 practice from the ground up as an early mover in Asia's web3 ecosystem, bridging Taiwan to global projects and teams. Select investments include Dapper Labs, Animoca Brands, Blocto, and CHOCO TV (acquired by LINE), among others.
Jun Wakabayashi – Associate
Jun Wakabayashi leads the day-to-day operations of AppWorks Beacon Funds, overseeing investment activity in Greater Southeast Asia and coaching the accelerator team. Born and raised in the United States, Jun joined AppWorks as an Analyst in 2017, driving the regionalization process of the AppWorks platform, and engaging with startup communities in Greater Southeast Asia, gradually winning the trust of entrepreneurs, investors, and ecosystem builders. Jun's efforts have enabled AppWorks Accelerator to attract outstanding entrepreneurs in Southeast Asia, generate tangible results for the AppWorks Beacon Funds, and investing in regional startups including EMQ and Beam.
【If you are a founder working on a startup in SEA, or working with AI, Blockchain, and NFT, apply to AppWorks Accelerator to join the largest founder community in Greater Southeast Asia.】