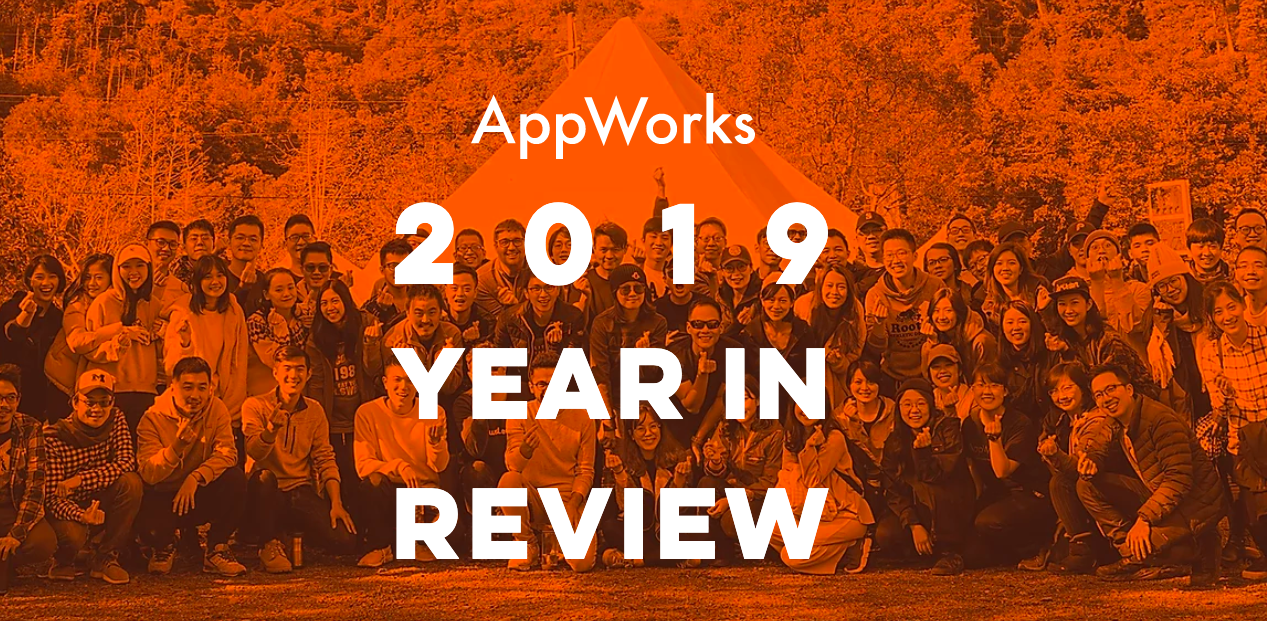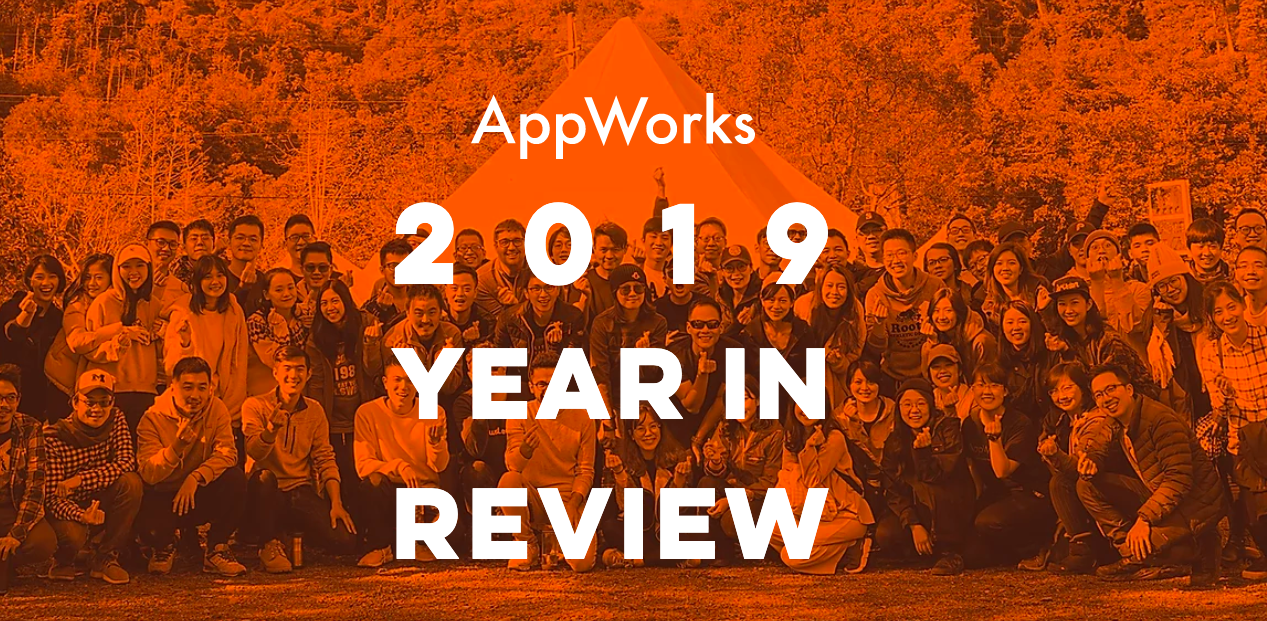 AppWorks, a leading accelerator and one of the most active VCs in the region, finished 2019 prepared for the next decade by bringing it total capital raised to over US$170 million across three funds, and generating an amount of revenue and new jobs creation for Southeast Asia and Taiwan that is equal to the GDP of the island nation of Barbados. The AppWorks Ecosystem, a community of startups and founders directly associated with AppWorks, grew to 376 startups from 356 last year, and 1,113 founders from 925, with the graduation of cohorts AppWorks #18 and AppWorks #19, a total of 49 startups working on AI and blockchain  businesses. The total AppWorks Ecosystem created over 11,000 jobs in Taiwan. 
Over 60% of the accelerator founders hail from territories in SEA, including: Hong Kong, Singapore, Vietnam, Malaysia and Indonesia. Over 35% of these founders are women. AppWorks continues to be a pivotal catalyst for startup growth and diversity in the GSEA region.
In reviewing the growth and successes over the past year, AppWorks Chairman and Partner Jamie Lin says, "The combined efforts of the company and the founders we assist are helping Taiwan further position itself as a regional hub that is uniting the Greater Southeast Asia startup ecosystem."
"We look forward to a decade of radical innovation and transformation, as the newly minted middle class continues to grow across GSEA and new technologies and smart founders contribute to powerful trade and market creation that lifts the entire region and demonstrates to markets around the world how Asia is leading in technology and business."
"We could not have done this without the help of our limited partners, but most especially, we thank the founders from across GSEA who have contributed some new leading edge technology to a fast-growing region.  GSEA will over the next ten years generate numerous unicorns and Taiwan will be a fundamental part of that movement and growth." 
The Funds' capital raise will assist the fund and the accelerator in continuing in its mission to support founders of AI and Blockchain startups throughout Greater Southeast Asia. 
In 2019, AppWorks made investments in 11 promising startups, including Dapper Labs, a world-class Blockchain company creating new methods for enjoying entertainment; Deep Sentinel, an AI-driven home security camera network; as well as HarukaEDU, an online learning platform, and Infra Digital, a revolutionary payments application, both of which are based in Indonesia.
"We continue to be bullish on AI, blockchain and the growing Greater Southeast Asia market," says Jamie Lin. "Over the next five to ten years, Taiwan's startup ecosystem will contribute to some of the next innovations in these industries, and what will make those contributions special will be the integrated way in which founders working in this space will launch from Taiwan and expand and localise throughout this massive region." 
"Taiwan has much in common with the SEA region, but most directly this connection is it e-economy and the way that its bilingual engineering talent and familiarity with the newest technologies and programming methods are easily paired with unique strategies that are growing out of countries like Indonesia, Vietnam, Singapore and the Philippines, if not the entire SEA ecosystem." 
"AppWorks will continue to work side by side with founders. With our new Fund III, we are now prepared to invest greater sums of money in rounds up to Series C and lead some of these deals that we think will bring unique changes to the regional economy. We look forward to supporting and working closely with founders in this next decade." 
Key Company Highlights
In 2019, AppWorks Accelerator continued with its focus to recruiting and accelerating only AI / blockchain startups, graduating a total of 48 startups across AW#18 & AW#19, with 29 startups developing for AI / IoT and 19 deploying solutions in Blockchain
Across AW#18 & AW#19, over 60% of the accelerator founders hail from territories in GSEA, including: Hong Kong, Singapore, Vietnam, Malaysia and Indonesia.
AppWorks Funds invested  across 11 deals spanning AI, blockchain, EC & fintech
The AppWorks Ecosystem reached US$ 4.72B in valuation, encompassing 376 startups & 1,113 founders, with the number of startups in the ecosystem accounts for over 11,100 new jobs in Taiwan
Many of the existing startups in the ecosystem raised significant amounts of capital this year and drove their expansion plans into GSEA, opening up markets in places like Hong Kong, Indonesia and Vietnam, as well as in other parts of Asia like Japan
The AppWorks ecosystem continued to be a powerful driver of economic growth and a stunning creator of innovation. Several of the early entrants of the startup accelerator raised capital this year and many of the founders and companies achieved new milestones.
Key Milestones of AppWorks Alumni in 2019
Tagtoo (AW#1) became the Leading MarTech Startup in Taiwan, raising a US$ 1.8M Series A to Drive expansion in GSEA.
PetPetGo (AW#3) was acquired by WonderPet Group, the largest pet chain group in Taiwan
VoiceTube (AW#7), the largest language edtech platform in Taiwan, raised US$3.5 M in a Series A to fuel its ambition to become the largest edtech platform in Japan and Vietnam. 
UmboCV (AW#9), the leading AI video security solutions provider, sold to more than 30 countries and raised US$ 8 M in a post-A round to continue its global expansion.
TaxiGo (AW#17), a ride-hailing platform created by founder Kevin Chan was acquired by LINE Taiwan and rebranded as LINE TAXI. 
WeMo Scooter (AW#12) growing and expanding throughout Taiwan in 2019-2020, hitting 5M trips per year
Additionally, another transport startup from a previous accelerator batch, WeMo Scooter (AW#12), the largest e-scooter sharing service in Taiwan, expanded to KaoHsiung and achieved more than 5M trips per year. 
Fugle (AW#12), the leading stock investment mobile platform in Taiwan, surpassed NT$ 500 M in GTV within six months. It raised a NT$ 29 M angel round. 
ShopBack (AW#13), the largest cashback platform in GSEA, raised US$ 45M to drive GSEA growth. 
FBbuy (AW#15), Asia's leading B2B live social commerce SaaS product, was acquired by M17 and rebranded to HandsUp.
Booqed (AW#15), the Airbnb for workspaces in Hong Kong, raised Us$ 1.68 M in a seed round. It currently possesses 1,600 listings for spaces. 
In the area of AI, MoBagel (AW#16), the leading AI-driven data solutions provider in Taiwan, raised US$5 M in a Series A, to bring widespread AutoML tech into enterprises.
Novelship (AW#16), GSEA's leading online marketplace for limited-edition sneakers and streetwear, raised over US$2 M in a seed round.
TWDD (AW#16), the leading designated driver service in Taiwan, raised US$ 1.3M in a Series A. 
Soda Labs (AW#17), the leading Hardware-as-a-Service venture builder in Taiwan, raised US$ 2M in a seed round, aiming to create a better connected world. They will be hiring in 1Q 2020. 
Outside of the direct work we do with startups, our Funds team announced that the development of AppWorks Fund III had created opportunities to work closely with a host of new limited partners such as Taiwan Mobile, Fubon Life Insurance, Cathay Life Insurance, Wistron Corporation, Hungtai Group, Capital Securities, as well as Taiwan's National Development Fund. 
With the addition of Fund III, total assets under management has grown to US$ 170 million, making it one of the largest venture capital firms in Greater Southeast Asia.  
AppWorks School
Since mid-2016, AppWorks School has graduated 179 newly trained software engineers (an increase of 73 in 2019) through a 16-week free coding program. Of these trainees, 91.6% of graduates went on to pursue successful software engineering careers in prominent internet companies such as 91APP, KKBOX, LINE TV (CHOCO Media), WeMo Scooter, LINE Taxi, PicCollage, VoiceTube, Gogoro and UDN Group, with a media starting salary of US$ 23,333 (annually). 
To say it's been a productive year would have been an understatement. Tapping into the collective effort of each and every one of our team members, we successfully shifted our focus to AI / blockchain and made substantial strides in empowering founders across Greater Southeast Asia to fully embrace a smart and decentralized future. Finally, we'd like to extend a special thanks to all of our partners and friends in the startup community and look forward to working together to strengthen the regional ecosystem even further in 2020.
If you are a blockchain or AI founder in Greater Southeast Asia, and you would like to explore working with us in our semi-annual accelerator program, keep updated by following our blog or the Accelerator page on this site.
You may also find us on LinkedIn and Facebook, where we interact with founders on a daily basis.