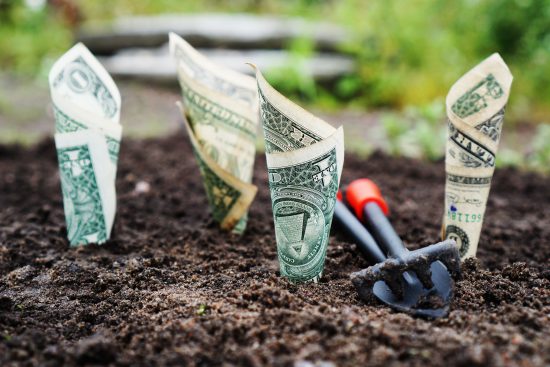 Jun Wakabayashi, Analyst (若林純 / 分析師)

Jun is an Analyst covering both AppWorks Accelerator and Greater Southeast Asia. Born and bred in America, Jun brings a wealth of international experience to AppWorks. He spent the last several years before joining AppWorks working for Focus Reports, where he conducted sector-based market research and interviewed high-level government leaders and industry executives across the globe. He's now lived in 7 countries outside US and Taiwan, while traveling to upwards of 50 for leisure, collectively highlighting his unique propensity for cross-cultural immersion and international business. Jun received his Bachelors in Finance from New York University's Stern School of Business.
Taiwan is often not top of mind when it comes to fintech in this part of the world. For one reason or another, first impressions generally evoke a sense of conservatism or stringency, with little room for fintech innovation, at least when compared to some of its peers in the region like Singapore or Hong Kong. Certainly, when I dug into our own ecosystem, out of the 395 active startups that have passed through AppWorks Accelerator, only 15 or 4% were found to be working on fintech, with only 8 of them headquartered in Taiwan.
It's rather a curious phenomenon. I've always heard about Taiwan's lacking fintech capabilities, but at the same time, I also recognize that the country features many characteristics conducive to innovation around financial services, including a strong talent pool, high rates of internet/mobile penetration, widespread access to credit cards and bank accounts, and a generally higher willingness to pay and save compared to other, more emerging countries in the region.
Yet, activity in this space feels paltry at best. There are currently less than 60 fintech players operating in Taiwan, in contrast to around 350 in South Korea, 600 in Hong Kong, and 1,200 in Singapore. Regulations are often cited as a primary deterrent. Regulations, however, are the bedrock of any financial system to prevent it from breaking. So, what is it specifically about Taiwan's regulatory regime that seems to turn founders away? And what opportunities, if any, have yet to be uncovered for prospective fintech players looking to enter Taiwan?
Money in the bank
Taiwan displays a very robust financial services sector, and is considered "overbanked" by most standard measures. There are 36 domestic commercial banks and 5,055 branch offices catering to a population of 24 million people according to Taiwan's Central Bank. That's equivalent to 210 branches per million population; by contrast, Hong Kong counted 165 and Korea 133 in 2017. Consequently, roughly 94% of all Taiwanese adults now have bank accounts, visibly surpassing the global average of 69%. The high concentration of financial services in Taiwanese cities has led to high levels of convenience, demonstrated by the ratios of 141 ATMs per 100,000 people (compared to the global average of 53), roughly 2 credit cards and 3 NFC payment cards (i.e. Easycard, iPass, iCard) per person, and the highest insurance coverage in the world.
Despite the well established banking system, penchant for digitalization among financial institutions is still sparse. Speaking to my own experiences as a consumer, I find myself commonly faced with clunky mobile banking apps or often displacing my physical passbooks which are still widely used by banks. Strict KYC/AML/anti-fraud procedures and largely paper-based processes can sometimes turn simple banking requests into half-day, in-person affairs. And of course, limited English speaking staff, user interfaces, and forms pose a distinct set of challenges for foreign entrepreneurs.
From a startup's perspective, establishing partnerships with banks and more specifically winning their trust is an uphill battle to say the least. One lending startup that I spoke to spent more than a year meeting with multiple rungs of internal team members within a bank from product to sales to credit risk to compliance, all in an effort to convey their value proposition and get buy-in across the hierarchy for a potential collaboration. By contrast, it only took them 3 months to establish the same type of commercial partnership in a neighboring country.
The tides, however, seem to be gradually changing. In 2016, the Financial Supervisory Commission (FSC) which oversees all finance sectors unveiled a strategy to revolutionize fintech development in Taiwan. It details a handful of priorities including doubling e-payment penetration, promoting blockchain adoption, creating a fintech incubation hub, while issuing an industry-wide mandate for banks to collaborate more with startups and digitalize some of their existing service offerings. All these initiatives aim to ensure that financial institutions adequately meet consumers' evolving needs and play an active role in facilitating Taiwan's digital economy, instead of falling by the wayside.
In 2018, for example, the country's largest P2P lender LnB successfully established a customer data-sharing agreement with Standard Chartered Bank Taiwan, which leverages the online platform to reach a younger, more digitally savvy segment of the market. Meanwhile, Fubon Financial, towards the end of last year announced its partnership with local blockchain developer AMIS to launch a blockchain-based money transfer service.
Do a quick Google search and you'll find many other recent press releases from banking institutions similarly touting their embrace of startups and digital technology, distinctly contrasting the general tone several years ago. It's a good start, but more work needs to be done in moving beyond PR rhetoric and reforming the overall mentality towards innovation among decision makers in both financial institutions and regulatory agencies.
Better safe than sorry
The basis of Taiwan's regulatory and broader legal system finds its roots in Germanic civil law, which is widely adopted across continental Europe, Latin America, and many parts of Asia including Japan and South Korea. It's a rule-based system that basically says "you're only allowed to do what I say is allowed" as opposed to the more principle-based common law found in the US or UK where it's more of a "if I don't prohibit it, then you can do it" attitude, according to Shan Luo, managing director of FinTechSpace, a government-supported incubator for local and international fintech startups.
Consequently, many regulations in Taiwan follow a positive-listed approach, restricting the scope of possibilities to a very narrow band that may not adequately capture the evolution of technology. For example, a typical KYC process for opening an online brokerage account might stipulate a national ID card as a requirement under Taiwanese laws, whereas a negative-listed approach might just require anything that proves your ID. The latter is a broad stroke up for interpretation, whereas the former is a granular instruction that specifically dictates what is allowed, with anything outside those bounds requiring a codified change in the law, which can take upwards of 2 years.
The rigid legalese not only stems from the fact the regulators can be held personally liable for any fraud, misconduct, or oversight that resulted from their decrees, but also Taiwan's largely export-driven economy. As a global manufacturer of electronic goods, Taiwan derives roughly 55% of its GDP from exports, and is thus very cautious in preventing money laundering or any financial crime that might undermine its status as a reliable trading partner.
It comes as no surprise then that most finance-related activities require a license, which normally comes attached with steep capital requirements and strict AML procedures that fall beyond the means of a typical early stage startup.
Finatext, for example, is Japanese startup that offers zero-commission online stock trading, very much in a similar fashion as Robinhood in the US. In order to set up shop in Taiwan, they would need at least NT$200 million (US$6.7 million) of paid-in capital to secure a brokerage license, a steep hurdle from what they've experienced in their home country. "Japan has long recognized that there's no one-size-fits-all approach when it comes to startups. Their brokerage license actually comes in 4 types, ranging from light to heavy, depending on the nature of your business. For us, we're doing a purely online business and thus qualified for the light version which requires minimal capital requirements," says David Tsai, managing director of Finatext Taiwan.
Zero-commission trading is actually not even allowed due to protections by not only the FSC, but also the brokerage unions who fear that the business model may threaten the job security of thousands of brokers. Nevertheless, Taiwan has long recognized the value of fintech and begun to make small but resolute steps forward. In 2018, FSC launched a regulatory sandbox for startups to trial their business without the associated regulatory risks. EMQ (AppWorks is an investor) was the first startup to enter the sandbox, where they've been able to successfully roll out their cross-border remittance service to the hundreds of thousands of migrant workers in Taiwan.
More recently, the FSC announced its plan to roll out Open API across its entire banking sector, which essentially allows third-party service providers including startups to more seamlessly integrate with banks and leverage their data. Ultimately, this would allow customers to enjoy a more diverse and convenient array of financial services through technology, bringing Taiwan closer in line with global standards.
Complement, don't disrupt
While Taiwan's financial system may not have as many glaring pain points as those markets in Southeast Asia where up to 70% of the people are either unbanked or underbanked, the country still has its fair share of gaps and inefficiencies in the market. But the more successful models have skewed more towards those that complement existing infrastructure, not disrupt it.
Moneybook, for example, is riding on the fact that most adults are simply inundated with financial products and need a better way to organize their personal finances. "Consumers on average have 2 to 3 bank accounts, with a new one opened whenever they switch jobs, and 2 to 5 credit cards, each with a different purpose. Our online platform helps consolidate all of that and provides users with a holistic view of their spending and overall financial health," details Isaac Chiang, co-founder of Moneybook.
While consumers have no trouble quickly gaining access to cheap financial products like low-interest loans, SMEs often have challenges obtaining a debt facility. "Companies that have annual sales turnover over NT$100 million (US$3.5 million) shouldn't have a lot of problems when applying for bank financing. But smaller companies, with turnover below NT$100 million (US$3.5 million) it's still not easy, due to a lack of collateral or financial history. But if they are eligible for a loan, the terms are usually not very favorable, and the 3 months of KYC and overall onboarding process also presents its own set of pain points," depicts Anson Suen, founder of FundPark (AW#14).
Clearly, there are still many parts of the economy where traditional banking institutions cannot necessarily reach. This is why the FSC recently granted online banking licenses for three digital banks Next Bank, Line Bank, and Rakuten International Commercial Bank, who can theoretically offer more low-cost services and access a subset of the population due to the absence of physical branches.
E-payments is another area that the government has been promoting heavily, setting an ambitious goal of 90% penetration by 2025. Heavy tax incentives for mobile payment adoption has led transactions to reach NT$120.9 billion (US$4.15 billion) in the first seven months of this year, growing 127% from the year prior, with the lion's share dominated by JKOPay, LINE Pay, and Apple Pay.
Beyond the pastures
In the realm of venture capital, we often try to visit things from first principles; that is, holding our unconscious biases and knee-jerk assumptions up to a microscope and see if they still hold true, usually after several rounds of asking "why."
Any impressions of stringency surrounding Taiwan's fintech landscape are generally true. Taiwan is a developed market with an extensive and in many cases restrictive regulatory regime; however, that doesn't mean there aren't any problems to solve. The country's fundamentals are comparatively solid, in terms of internet/mobile penetration and availability of financial services, which collectively lead to a whole new set of opportunities. This is clearly evident in the growing success of mobile payments and potential promise of digital-only banks.
Of course, a conversation around fintech wouldn't be complete without mentioning blockchain. 2020 has been the year of decentralized finance (DeFi), now with over US$14B of total value locked-in, with many Taiwanese companies riding the wave such as Steaker (AW#20), Fuly.ai (AW#20), and Pelith (AW#21). Certainly, the very concept of decentralization is rather provocative, as it negates the need for any centralized authority like the FSC in the first place. But it's still early days DeFi, and whether or not it can fulfill the everyday financial needs of consumers while adequately protecting their interests has yet to be fully proven. As we've seen with the eras of ICOs/STOs/IEOs, regulatory frameworks are likely imminent as DeFi grows in adoption, but hopefully not to the point where it throttles innovation.
Nevertheless, with recent initiatives like the regulatory sandbox and open banking, Taiwan has been making a steadfast push in not only catching up with other fintech hubs around the region but effectively putting itself ahead of the curve.
【If you are a founder working on a startup in SEA, or working with AI / IoT, Blockchain / DeFi, apply to AppWorks Accelerator to join the largest founder community in Greater Southeast Asia.】
Photo by TheDigitalWay on Pixabay