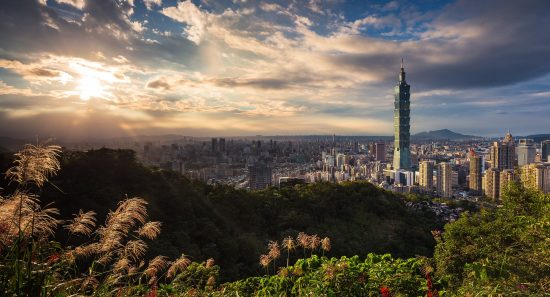 Natalie Lin, Analyst (林楓 / 分析師)


Natalie is an Analyst covering AppWorks Accelerator and Greater Southeast Asia. Before joining the team, she worked in the search engine marketing and email marketing teams at Zappos, America's leading shoes and fashion online retailer, where she primarily focused on KPI management, campaign optimization, and project management. Born in Canada and raised in the Middle East, Natalie returned to Taiwan for high school before moving to the US for college and work. She received her Bachelors of Marketing at Case Western Reserve University in Cleveland, Ohio. Outside of work she likes to read, travel, and play video games.
Increasingly, the term "artificial intelligence" or "AI" has dominated conversations around tech, and in Taiwan, the technology continues to grow in popularity and usage. This year, in celebration of its 30-year presence in Taiwan, Microsoft opened an AI R&D center in Taipei. Other notable technology giants such as Google and NVIDIA have also made plans to establish AI R&D centers in Taiwan.
To meet this rising demand in AI talents, the Taiwanese government announced this year that 10,000 AI engineers will be trained. While this sounds remarkable, given that only an estimated 22,000 people in the world are expert enough to initiate world-class AI projects on their own, as a leader in AI talent within Greater Southeast Asia (GSEA = ASEAN + Taiwan), Taiwan is already a hub for GSEA-based companies to build their tech teams.
Alongside the world's giants, more and more startups in Southeast Asia have come to Taiwan to recruit talents. From Singapore, we have startups like Carousell, and Shopback, which was part of AppWorks Accelerator #13 (AW#13), setting up their R&D teams in Taiwan. As Taiwan continues to churn out top talent, the new push by the government to sponsor a culture of AI development, and private companies to develop their AI teams here, founders in GSEA can start to consider Taiwan as a launchpad to catalyse their efforts at regional expansion.
In AppWorks Accelerator's semi-annual update of Taiwan's AI Ecosystem Map, we found that in the past six months, a number of regulatory frameworks have been implemented to support the growing innovation in the field of AI and more startups and AI ecosystem builders are increasing in Taiwan. The following verticals have made significant strides in the development of AI:
As Advertising Gains Ground in AI, We See a Rise in Video Marketing, Customer Relationship Management, and Re-marketing
As Facebook's algorithm continues to change and we've witnessed an explosion in data and information, it has become increasingly difficult to reach consumers with limited budgets and digital advertising spend. Companies are beginning to manage relationships with consumers through a variety of AI-driven strategies and digital tools, such as remarketing, to retain their most loyal customers. The push to provide increasingly fragmented customer audiences, and distracted loyalists with personalized experiences and products, has opened up more business opportunities for AI startups to provide marketing solutions.
Founded in 2011, iKala, an online karaoke and live broadcasting platform, has transformed into a human-centered AI marketing technology company after 8 years. It is the largest partner of Google Cloud in Asia-Pacific and of Facebook for global marketing, and it is currently covering markets in Taiwan, Hong Kong, Singapore, Thailand, Vietnam, and Japan. They also announced the completion of their Series A round of US$ 5M early last year. Judging from the services provided by iKala, we can see that there is a rise in audiovisual marketing, influencer marketing, and results-oriented advertising solutions (also known as "performance marketing").
Other startups, such as Omnichat — formerly called Easychat — and Rosetta.ai, both AW#16 startups, are focused on providing brand remarketing services. Instead of traditional chatbot services and other communications methods, they help small-and-medium businesses as well as enterprises use an AI model to accurately target customers to create a win-win situation for both their clients and their clients' consumers.
Security Monitoring and Smart Home Application Market Dominance Is Accelerating
Taiwan has world-class hardware and supply chain management, and coupled with the improvement of camera manufacturing infrastructure, we can see that in regards to AI applications there have been several achievements in security monitoring and smart home appliances.
By combining AI technology with security monitoring, enterprises can greatly reduce the waste of manpower and avoid human error, thereby improving the quality and safety of monitoring solutions, which they deem to be one of their most important verticals. In addition to AW#9 startup Umbo CV, which has successfully entered the European and North American markets, there is also AW#19 startup Beseye, founded in 2014. It introduced its AI computer vision solution as the human safety backbone of Japan's Tokyu Railway. When the camera detects that someone has entered a dangerous section of track, the system will automatically notify the central control center or the station's staff to deal with it immediately and reduce railroad crossing accidents. Beseye currently has over 2,000 corporate clients, including Chunghwa Telecom and other large enterprises. Other startups like ioNetworks and CyCarrier are also focused on providing related security monitoring services.
As modern-day working people continue to lead busy lives, there is a gradual emergence of home applications and smart home appliances that make it easier for users to care for elders, their children, and their pets. AW#10 startup NUWA Robotics launched the first generation of their companion robots called "Keibi" in 2018. They specialize in STEAM education, theater-style English learning, and sensory interactive education. Their robots are focused on education and can also be a smart home helper. After selling over 5,000 units, they recently launched the second generation of their companion robots called "Kebbi Air" on a crowdfunding platform. They were able to raise NT $1M within half an hour of launching. Other notable startups in this space include Aeolus , which is focused on elderly care, AW#16 startup Cubo which is focused on developing smart baby cameras, and Furbo,which is focused on smart pet care services.
AI Ecosystem Builders: Sandbox Trends, R&D, and Accelerators
With the developments in AI, machine learning, and big data trends, certain legal topics are widely discussed such as copyrights and intellectual property, legal liabilities, and the impact on the existing regulatory regime in Taiwan. Two laws have been passed in 2018 to tackle these new trends: the Financial Technology Development and Innovative Experimentation Act for a fintech regulatory sandbox and the Unmanned Vehicle Technology Innovation and Experiment Act for autonomous vehicles.
Due to the high degree of regulation, the use of AI in financial services is slower than other industries, but given the advantage of having large amounts of data and complete customer information, the potential business opportunities are at an all-time high. The Legislative Yuan for Taiwan has been hosting a regulatory sandbox for companies to experiment with new business models that currently don't have a legal framework. So far, 11 applications for experimentation or testing of new forms of fintech have been filed since the sandbox was launched. Many fintech startups have also started to cooperate with large-scale financial companies. Instead of starting from the perspective of replacing the existing financial industry, they are able to create a win-win situation and reduce the anxiety of current financial players in the industry. For example, hiHedge and Fubon jointly launched the Fubon hiHedge AI Chip Strategy, which uses AI technology to calculate the chip flow of Taiwan's daily listed stocks to provide consumers with more complete information. Other new ventures like Adenovo are focused on providing real-time smart financial solutions for financial institutions and enterprises, and have received investment from Alibaba Entrepreneurs Fund and Zhaofeng VC.
As for the law passed to promote the usage of autonomous vehicles, it is considered one that may provide a more friendly environment for testing the application of AI and IoT technology in transportation. Taiwan will be well-positioned in the autonomous vehicle industry due to its experience in supplying high-quality components for electronics as various high-profile domestic and international players have joined Taiwan's autonomous vehicle market. The government is organizing a national team for the development of autonomous vehicles and has set out a plan to prepare for the advent of the autonomous vehicle era in Taiwan.
With more and more AI startups emerging, Taiwan is also booming with startup accelerators, education, and research. AppWorks Accelerator, established in 2010 and currently focused on serving AI and Blockchain founders, has so far helped SEA founders launch over 40 AI/IoT startups into the market and continues to inject new energy into Taiwan's AI ecosystem.
Microsoft for Startups, Taiwan AI x Robotics Accelerator, and many others, are all startup accelerators focused on recruiting AI founders. Taiwan AI School and Taiwan AI Labs are Taiwan's represented institutions in the field of AI education and research. From 2020 and beyond, more and more resources are expected to be injected into the development of the AI field, which should further solidify Taiwan's position as an AI hub in the GSEA region.
Upcoming accelerator applications: Stay tuned this quarter as we open up the next application window for founders working in AI and Blockchain categories. You can follow founder news and application announcements on our AppWorks Accelerator page.