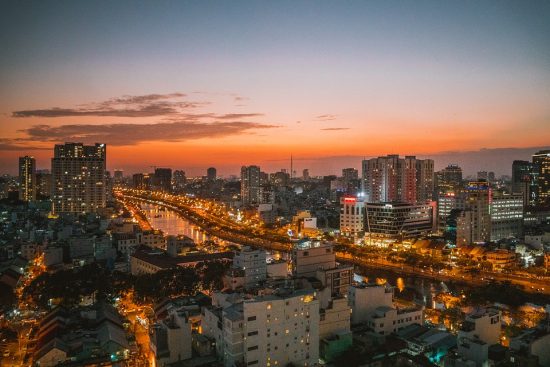 Jun Wakabayashi, Analyst (若林純 / 分析師)

Jun is an Analyst covering both AppWorks Accelerator and Greater Southeast Asia. Born and bred in America, Jun brings a wealth of international experience to AppWorks. He spent the last several years before joining AppWorks working for Focus Reports, where he conducted sector-based market research and interviewed high-level government leaders and industry executives across the globe. He's now lived in 7 countries outside US and Taiwan, while traveling to upwards of 50 for leisure, collectively highlighting his unique propensity for cross-cultural immersion and international business. Jun received his Bachelors in Finance from New York University's Stern School of Business.
Several batches ago, we started to see a steady influx of Vietnamese founders applying to our AppWorks Accelerator. It was a rather curious phenomenon because at the time, we had only begun expanding our scope outside of Taiwan to include Southeast Asia and had really only seen inward interest coming from developed markets like Singapore and Hong Kong.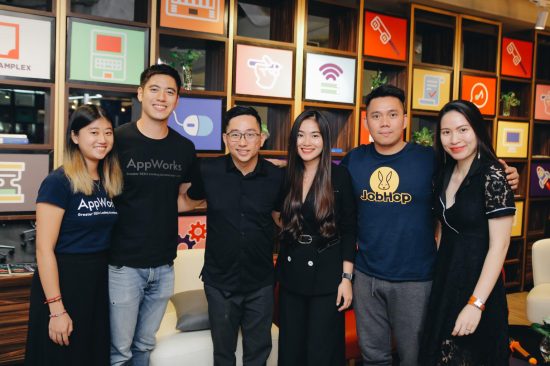 Indonesia had long been earmarked for obvious reasons, but Vietnam was nowhere on our radar. And yet, we ended up having founders of startups such as Innaway (AW#17), Triip.me (AW#18), KardiaChain (AW#18), and Abivin (AW#19) join our program. Granted, each of them had different motivations for coming to Taiwan, but it was enough to pique my interest in understanding the Vietnamese market, specifically the context and mentality in which these founders were coming from.
A handful of trips and dozens of meetings later, I've grown to become quite fond of the ecosystem in Vietnam. There's an almost festive-like energy reverberating throughout the local startup scene. The country is experiencing a level of economic prosperity it has never seen before, and as a result, a generation of eager entrepreneurs laser-focused on tapping into the limitless possibilities at hand. Based on my observations, there are several key factors currently driving this growth.
The macros
Vietnam's ascension to the regional, if not global, spotlight has been nothing short of an economic miracle. Just three decades ago, the country was one of the poorest in the world, with gross domestic product per capita treading around US$100 and over 70% of its population living in poverty.
Thanks to the Doi Moi reforms introduced in 1986 that gradually saw the liberalization, privatization, and diversification of its economy, Vietnam today is a comfortably middle-income country, with an accelerating market driven by a large, increasingly wealthy, and digitally connected middle class. From 2000 to 2015, Vietnam exhibited an average GDP growth rate of 6.9%, most recently clocking in at 7.08% in 2018, placing it among the fastest-growing economies in the world.
With 95.5 million people, Vietnam boasts not only the third-largest population in Southeast Asia, but also a young one, with over half under the age of 35. Levels of disposable income have also never been higher, and internet and mobile adoption are becoming more ubiquitous among its consumer base.
These are the fundamentals that should whet the appetite of any early-stage investor worth their salt, and many seem to agree. In the 2019 eConomy SEA report by Google, Temasek, and Bain & Company, Vietnam was designated as the third-most funded country in Southeast Asia after Singapore and Indonesia, having attracted over US$1 billion in funds over the last few years. The country's internet economy has expanded by 38% on an annualized basis since 2015 – growing far more quickly than its regional peers with the exception of Indonesia – and is now set to reach US$12 billion or 5% of its GDP in 2019, according to the report.
It was only a few years ago when Vietnam lagged behind the majority of its peers in terms of capital allocation, deals done, and overall interest. But now, the conversations are evidently shifting from "Why Vietnam?" to "How do I get a piece of Vietnam?"
The tech talent
A classic characterization of the ideal Southeast Asian startup is one that is headquartered in Singapore, targeting Indonesia, with designers in Thailand, customer service in the Philippines, and engineers in Vietnam. It's a gross oversimplification of each country's strengths, but it's nonetheless rooted in some degree of truth.
Vietnam's heavy investment in science, technology, engineering, and math education over the last 15 years, combined with improved internet connectivity and a young, low-cost workforce, has spawned a thriving IT outsourcing industry. Vietnam is now home to roughly 30,000 IT companies, while churning out 80,000 IT graduates a year from its universities, according to Vietnam's Ministry of Science and Technology. The country has also usurped China as Japan's second-largest software outsourcing partner, right behind India, and houses substantial research and devvelopment bases from the likes of IBM, Intel, Oracle, Samsung, and Grab.
What does this mean for startups? This country is producing a legion of skilled developers ready to join a startup or bootstrap one of their own.
Many of the local founders I met previously worked for an outsourcing company (or in many cases simultaneously), but turned to entrepreneurship and startups in search of greater opportunities for growth and impact.
Of course, the talent pool is not without its challenges. The talent is certainly there, but it's raw, and it's young. As the ecosystem is still relatively nascent, there are very few people who have experience managing teams and solving problems at scale.
Moreover, while Vietnam's education curricula in technical subjects like math and science have evolved tremendously in the last two decades, outsourcing is still an inherently low-level, low-value process, leaving a void of product-focused engineers that understand the holistic impact of their efforts on end users.
Nevertheless, the foundation is there. Vietnamese students regularly outperform the majority of their regional peers, while notably surpassing student performance in several Western countries, such as the UK and the US. Especially now, as we embrace the onset of deep technologies like AI and blockchain, Vietnam's massive talent pool – if properly refined and nurtured – gives the country a unique comparative advantage over other Southeast Asian countries when it comes to producing prospective tech startups.
The sea turtles
In Taiwan, they're called "hai gui;" in the Philippines, "balikbayan;" and in Vietnam, "Viet Kieu." Collectively, they're commonly referred to as "sea turtles": locals who lived overseas, typically in Western countries, and eventually returned home to work or start their own businesses.
These returnees are often a primary driver of value creation for developing markets. That's largely due to the experience gained, best practices learned, and network accumulated from some of the world's leading universities and companies, which they're able to integrate into their own ventures. Among Southeast Asia's current crop of unicorns, the majority of their founders received some form of education abroad. For example, Grab's Anthony Tan, Gojek's Nadiem Makarim, and Traveloka's Ferry Unardi all studied at Harvard Business School.
Looking at Vietnam's current startup hall of fame, the majority of founders studied abroad at some point or another:
Son Tran, founder of Tiki.vn, University of New South Wales
Hai Linh Tran, co-founder and CEO of Sendo, Nanyang Technological University
Ba Diep Nguyen, founder of Momo, Curtin University
Tuan Pham, founder and CEO of Topica Edtech Group, New York University
And the list just goes on from there. In fact, even Minh Le, chairman and CEO of VNG – the country's one and only unicorn – received a part of his higher education abroad at Monash University.
But this is just the beginning. There's an estimated 4 million Vietnamese currently living overseas, with more than 130,000 of them studying abroad every year. Ho Chi Minh itself receives approximately 30,000 young Vietnamese returning from overseas annually to seek business and startup opportunities. The government has also doubled down on its efforts to attract overseas talent by creating relaxed visa programs for Viet Kieu and exempting them from certain investment requirements.
The homegrown ecosystem
Although Vietnam has yet to produce a regional success story the likes of a Grab or Shopee, the country does have its fair share of rising stars and homegrown champions that are effectively holding their own against foreign entrants. There's Tiki.vn for ecommerce (reportedly raising over US$100 million in its latest round), Momo for e-wallet (recently raised US$100 million in series C funding), Zalo for messaging (owned by VNG), and also a handful of local ride-hailing contenders including Be (started by VNG's co-founder) and FastGo (recently expanded in Singapore).
The fact that consumption hasn't been completely dominated by international companies is indicative of a robust, end-to-end, and local ecosystem, underpinned by key pillars of support including angels, institutional investors, accelerators/incubators, media, and co-working spaces collectively split across major tech hubs in Ho Chi Minh, Hanoi, and Da Nang.
The tone at the top has also played a pivotal role in the proliferation of the startup scene in Vietnam. Techfest, for example, is an annual event organized by the Ministry of Science and Technology that draws out over 5,500 attendees, 250 investors, and 600 startups. Earlier this year, the ministry also hosted the first iteration of the Vietnam Venture Summit, which brought out over 100 domestic and international funds to "unfreeze capital flows" and jumpstart innovation.
The time is now
Vietnam has come a long way since its agrarian roots. The country's transition into the digital era is full steam ahead, with the transformation of its major cities into sprawling metropolises and key economic centers already well under way.
And the ones at the heart of this metamorphosis are the Vietnamese people, defined by a growing population of students, coders, engineers, entrepreneurs, and innovators.
For locals, there's never been a better time to start a business. The country's overall development and rapid urbanization over the past 20 years, sprinkled in with a formidable sense of national pride and ethnic belonging have collectively opened up a waterfall of opportunities that are now ripe for the taking.
For international stakeholders, especially those from developed markets where several generations of serial entrepreneurs and investor know-how have already run their course, there still exists a level of experience arbitrage in Vietnam. It's a unique window of opportunity to diffuse tactics, playbooks, and best practices into an emerging market just now coming to terms with increasing affluence, consumer sophistication, and digital transformation.
【If you're a startup currently or prospectively employing AI / IoT or Blockchain / Crypto, be sure to apply AppWorks Accelerator's AI & Blockchain only batch.】
Photo by InstagramFOTOGRAFIN courtesy of Pixabay