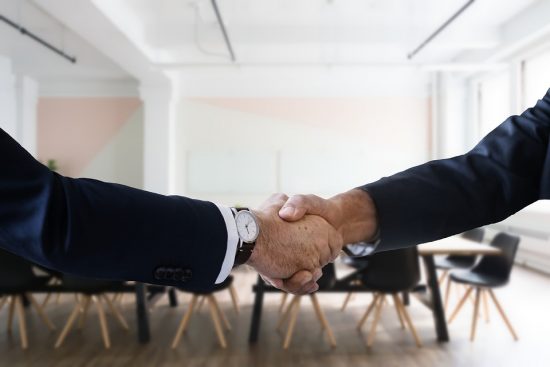 Izza Lin, Recruiting Master

Izza is a Recruiting Master responsible for advising AppWorks Startups on all talent acquisition matters. Before joining AppWorks, she built a successful early career in headhunting firms such as Rising Management Consulting and Recruit Express, where she specialized in recruiting quality talents for internet and e-commerce companies, guiding hundreds of engineers, product managers, marketers and general managers to fulfill key positions for her clients. In between Rising and RE, she headed Southeast Asia Market for an e-commerce startup, USO HK, where she found her passion for helping small guys break the status quo. Izza received her B.A. in Economics from Washington State University and spent 5 years of her childhood in Myanmar and Cambodia. This diverse background has inextricably contributed to her love for traveling and "wine tasting".
When founders are working hard during the early stages, most of their time is spent in building product, launching the product and raising capital.
Recruiting in today's age is mostly an afterthought. However, in the bigger picture, when you're building a startup that is meant to conquer a market in the long-run, finding talent is just as important as business development, product development, or acquiring customers, if not more.
Like the classic chicken-and-egg situation, savvy startup founders delay their hiring until they can afford it, yet, their business can't afford to grow until their team has grown.
However, business growth can be extremely difficult unless you have the right team. Being stuck in this dilemma can be very frustrating.
At some point, founders need to get good at hiring for themselves. So, for beginners, I'd like to share a few pieces of advice to help conquer the recruiting hurdle easily.
It helps to use an analogy, so let's use dating.
Just like dating, hiring is about searching for quality versus quantity and being able to convince that potential partner in the very first encounter. Whether you are looking for the ideal hire or the perfect match, this ability to attract people is key. Here is what you can do for your startup.
Company introduction and job description = dating profile
Let's start by comparing the creation of a job description to how you might create your own dating profile. When you first register on a dating app, you tend to put the most appealing photos on your profile, along with a personal description, interests, and what you look for in a match.
Your hiring profile should look much the same. You want to share quality information that will trigger people's interests.
Seduce your audience
"I am Asian, 5'3, love drinking wine."
If this is my dating profile description, it is unlikely that anyone would swipe right. Unless I have a really hot profile photos.
The common mistake with many startups is that they use the lazy cookie-cutter three-line introductions.
For example:
VIVACIOUS is an AI-based dating app for iOS and Android. It was founded by a group of National Taiwan University Engineering graduates in 2019.
VIVACIOUS is a top 30 dating app on Google Play and Apple App store, and now has over 30,000 downloads.
So the question is, how do you expect to stand out if your description looks like a "copy and paste"?
It needs to be unique. A good profile should take potential hires on a journey, sharing values, mission and vision (VMV), and also helping them understand who you are as a founder.
Instead of a three-line description, I may write a profile description (like the one below), showing how the company is unique:
We are a group of National Taiwan University graduate engineers who saw a problem shared among our peers. Many people struggle to find a date due to the lack of opportunities in their busy schedules. Using AI, we have created a unique dating platform experience called VIVACIOUS to help bring people together on an intimate level and bridge that missing happiness. Just a few clicks away, you can begin an adventure to find your significant other.
As a Master of Human Resources, you will be leading our engineering and marketing team on a journey that will help many lonely hearts find the love they deserve.
For big corporations like Apple, Google, or Microsoft, their reputation needs no introduction. However, startups are much different, as most are relatively unknown. Your profile is an opportunity for you to attract potential hires, just like you would when using a dating app.
Knowing your position, market value and how to write a job description (JD)
If Keanu Reeves is my type, my dating profile should not just say, "looking for Keanu Reeves look-alike". This is because looks are not everything, as a matching personality is just as important.
Let's say Keanu's looks is equivalent to a candidate's skill qualification, personality is the determinant if one can work well within the company culture. If the potential hire has the looks "skill" but not the personality, be aware that they may not be an ideal candidate.
Be sure to elaborate when listing out a Keanu Reeves description, by combining both looks and personality. This way candidates can better understand if they will potentially be a fit for the position on your team.
When writing the job description, I would suggest listing bullet points, from most important (must have) to least important (nice to have/ prefer). Remember to keep it short and concise, without cluttering the page. Listing out too many points can work negatively by limiting your funnel. Always be aware of who your audience is and the market value of a position.
If the description is for a senior position, but the title and salary appear as a junior position, you are unlikely to attract the candidates you are after.
For example, the Human Resource position for "Vivacious" may appear as:
Vivacious is looking for an experienced HR Manager to join our growing team. The HR Manager will be heavily involved in operations execution and strategic planning.
This role will be responsible for the development of compensation & benefits, performance management, employee relations, talent development program, leave processing, training, and onboarding.
Requirements:
1.Ability in executing HR tasks with extreme efficiency and limited resources
2.Have experience designing, building and leading the implementation of strategic scalable HR initiatives
3.Adapts and thrives in a demanding, start-up, fast-paced environment
Good to have:
1. Minimum 5 years' of HR experience
2.Experience with start-up companies is a plus
3.Payroll experience
Know where your target audience (TA) spends time
If my interest is drinking wine and I am looking for someone who would enjoy drinking wine with me, then attending a wine tasting event to look for a potential match would probably be an ideal place to start.
This is the same in hiring. When you are finding talent, you have to think about where your talent would spend their time.
Do they show up at certain events, work for certain companies, or have their own Facebook group… etc?
Start by looking in the right direction, and focus on those online and offline locations.
Know the competitor
Know your competition. Gather as much information about your competitors, such as their job posting content, company performance, company culture, strengths and weaknesses.
This information will be helpful when determining the strategic positioning of your startup to potential hires.
Have your pitch ready
Hiring moments can sometimes appear at the most unexpected times. You should always be ready to pitch your startup, otherwise, an opportunity with a talented candidate could be missed.
Be confident when giving your pitch, keep it short, concise, and most importantly, be persuasive.
Referrals are key
We focused on the points above first because they need to be fully understood prior to the most important step of them all — asking for referrals. Referrals are critical relationship keys that unlock doors and allow you access to more potential new hires.
Searching your existing circle of resources for suitable candidates should always be your first step. You can usually find what you are looking for when working through people you trust.
Often times, it is usually a faster and more cost-effective way to hire. Instead of relying only on job postings, career sites or recruiting services, focus on building a stronger network.
Conclusion
The hiring chicken-and-egg problem is frustrating but not impossible. It can take months to find the right candidate. So it is crucial that you have a plan and a strategy ready.
Start crafting your startup profile today, practice your pitch, and when the opportunity presents itself, you will be prepared to win the perfect candidates that will change the game for you.
【If you're a startup currently or prospectively employing AI / IoT or Blockchain / Crypto, be sure to apply AppWorks Accelerator's AI & Blockchain only batch.】