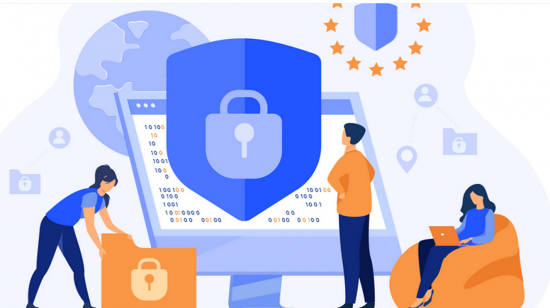 Editor's note: Congrats to Cyber Sierra for closing out their seed round, AppWorks is proud to be a part of the journey! The press release from Cyber Sierra is below:
Cyber Sierra, a technology-enabled cyber insurtech provider, announced the completion of a US$4.3 million seed round of financing led by Leo Capital, with participation from AppWorks, Credit Saison, as well as angel investors including prominent founders and leaders in the cloud and insurance sectors.
Founded in June 2021, Cyber Sierra is a technology company that offers cyber risk, compliance and insurance products backed by leading global brokers and insurers. The company delivers cybersecurity and technology insurance offerings to Small and Medium Enterprises (SMEs) with presence on the cloud. Cyber Sierra provides companies with up to US$5 million of cyber and technology insurance coverage. Starting in Singapore, the company is currently expanding to India in addition to other countries in the Southeast Asia region.
Cyber Sierra is led by a team of seasoned technology entrepreneurs, including Pramodh Rai, who has led technical teams at Hmlet and Funding Societies; and Subhajit Mandal, an experienced fintech and insurtech expert with stints at AXA and MetLife. As a technically-driven company, Cyber Sierra is strongly focused on creating targeted security features for its end users.
Through Cyber Sierra's platform, businesses will be able to access a number of cybersecurity tools including threat alerts, intelligence feeds, anti-phishing, vulnerability scans and governance features with bundled insurance offerings. Cyber Sierra's customers include leading fintech companies, healthcare providers, e-procurement as well as ed-tech and e-commerce technology firms.
"Our goal is to serve every online business," said Pramodh Rai, Co-founder, Cyber Sierra. "In current times, cloud native companies have inevitably either already experienced data and security incidents, or will soon. Cyber Sierra aspires to build the best cyber experience for SMEs, offering a full suite of technology, insurance products and solutions to help companies compliantly strengthen their security posture as well as gain access to expert response and comprehensive insurance coverage when needed."
"For a young, fast growing, global and digital commercial risk such as cyber, the next couple of years present a unique opportunity to create the next generational way of insuring businesses," said Subhajit Mandal, Co-founder, Cyber Sierra. "Our platform is focused on helping customers grow their cyber security posture, with embedded insurance offerings. This helps companies to adopt a more holistic approach to managing cyber risk."
With this round of financing, Cyber Sierra plans to launch and grow its business offerings to include more products to serve risk and compliance needs of businesses in line with apt regulatory frameworks. It will also bring on new hires across all functions, expand its network of startups, SME customers across Southeast Asia, India, and other markets.
"Covid accelerated the digitization of every business around the world. To meet the needs of online businesses new and old alike, we are excited to back Subhajit and Pramodh, supporting them in building solutions for the cyber security and cyber insurance challenges of the digital economy," remarked Shwetank Verma, Managing Partner, Leo Capital.
Cyber Sierra's team includes technology entrepreneurs and executives who have built cybersecurity and insurtech solutions for banks, government agencies, cloud providers and (re)insurers. Their combined expertise positions Cyber Sierra to help businesses solve the cyber risk challenges of today and tomorrow.
About Cyber Sierra
Cyber Sierra, a wholly owned product launched by Fort One Technologies Pte Ltd, is a cyber risk solutions suite founded by Subhajit Mandal and Pramodh Rai that combines risk compliance tools and comprehensive cyber insurance to help businesses manage and mitigate cyber risk. Backed by leading brokers and insurers, Cyber Sierra provides companies with up to US$5 million of cyber and technology insurance coverage in Singapore and India. Cyber Sierra's platform provides alerts, threat intelligence, expert guidance and tools to help businesses grow their security posture in the face of current cyber threats. Cyber Sierra is headquartered in Singapore.
For more information about Cyber Sierra, please visit http://www.cybersierra.co or follow on LinkedIn or Twitter.
【If you are a founder working on a startup in SEA, or working with AI, Blockchain, and NFT, apply to AppWorks Accelerator to join the leading founder community in Greater Southeast Asia.】