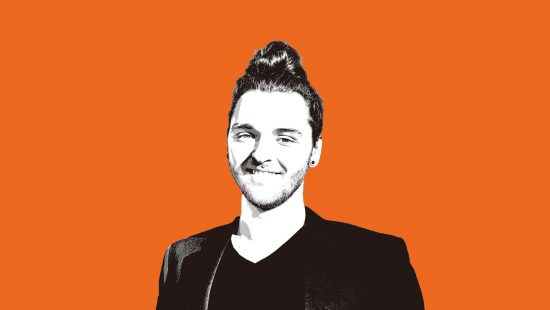 David Wu, Associate (吳戴文 / 投資經理)

David is an Associate mainly focused on investments. He previously lived in the US, but was drawn to the Greater Southeast Asia region by the growth opportunities and the wonderful people here. He spent the first five years of his career as a consultant at IBM, where he became intimately familiar with the enterprise software and services needs of Fortune 500 companies. Later, he focused on building predictive models and solving optimization problems for large companies, and gained an appreciation for the role of data and algorithms in our lives. He joined AppWorks in 2020 after receiving his MBA from Columbia Business School, and also has a B.S. in Mathematics from the Ohio State University. In his free time, he tries to stay active and is always looking for opportunities to hike or trek, often seeking the trail less traveled.
NFTs have finally burst into the mainstream consciousness in the last year after spending a few years simmering underneath the surface as critical infrastructure was built out. This followed a DeFi boom after a similar infrastructure-building phase.
Today, essential groundwork is being built to unlock tomorrow's use cases and utilities in NFTs, gaming, and DeFi, which will bring about new classes of assets and activity. On-chain sentient NFTs, non-player characters (NPCs) in gaming, and automated financial transactions in DeFi are just some of the things that can be unlocked through "decentralized automation". 
We are proud to announce our investment into Autonomy Network, a decentralized automation protocol that unlocks these brand new use cases in web3. Despite their name, smart contracts have limited intelligence, and Autonomy aims to bring them to life. The founder behind Autonomy is James Key, one of the most impressive young founders we have met.
A determined decentralist on a mission
When we first met James in the interview for our accelerator program last year, it didn't take long to be impressed by this 25-year-old's strong passion and devotion to his craft. We recognized this was a genuine life calling for him and he would stop at nothing to accomplish his dreams. 
Based in Berlin, James was a university student not long ago, completing the last year of his physics degree while working in a quantum computing lab on the cutting edge of physics. Though it was interesting work, the pace was slow compared to the other itch he had – crypto. James took leave to work on blockchain forensics, including for the FBI, and when the university asked him to either come back or drop out, he made the easy choice to do the latter and pursue his interests further, including stablecoins and cross-chain bridging. 
The draw of crypto would have been natural to James at a young age. As a child, when his parents installed child locks on his computer, James found a way to hack the locks  – despite having no previous interest in hacking. So, when he read about censorship-resistant currencies years later, it was a natural curiosity and easy sell. 
During the next few years working for other blockchain projects, there was another itch, growing every day – to start his own company and serve this glaring need he had recognized in the market, all without compromising on decentralization (something he had witnessed working on other projects and could not accept on principle).
After working on it on the side for some time, he emptied his vacation days and coded nonstop for two weeks. At the end of it, he faced the choice of either giving up on this idea or going all in – building a team and becoming a founder. Again, he made the easy choice, and Autonomy Network was born.
Fully enabling DeFi smart contracts
Due to the nature of smart contracts needing to be called by an outside party, critical use cases in DeFi have been missing, such as stop and limit orders, automatic liquidity provisioning, and automatic self-liquidations in a completely decentralized, non-custom, composable manner. 
This is especially essential in DeFi, as crypto markets are 24/7, fast-moving, and volatile. 
Autonomy Network has built a fully composable, decentralized network of bots that can perform any action when an arbitrary condition is met. Users register requests, bots monitor the network state, and a proof-of-stake algorithm determines which bot can execute the request and collect a reward. The team has already begun integrating with major DEXes with some more big names on the way.
Other features like recurring payments are also being developed, but perhaps the most exciting is autonomous NFTs.
Sentient NFTs, a new form of life
With autonomous NFTs, a non-human and non-human-controlled entity can execute their own transactions on a blockchain using Autonomy Network. They can vote, trade, send messages, play against you in a game, buy other NFTs, upgrade its own logic, and even have offspring by minting aNFTs of itself. 
The ultimate goal, as James puts it, is to create the first blockchain-based citizen in the UAE. But for now, the team is working on NPCs for major metaverse applications and its first blockchain game, MetaDungeon, in which users can fight NPCs and claim (or lose) real assets depending on the result. 
We're excited to support James on this mission, through all of the twists and turns and ups and downs. At AppWorks, we make big, bold bets on potentially industry-changing founders and are honored to have the privilege of putting our faith in the drive, vision, and execution of James, his co-founder Diego Chui, and the entire Autonomy team.
[If you are a founder working on a startup in SEA, or working with web3 / DAO, and AI / IoT, apply to AppWorks Accelerator to join the leading founder community in Greater Southeast Asia.]