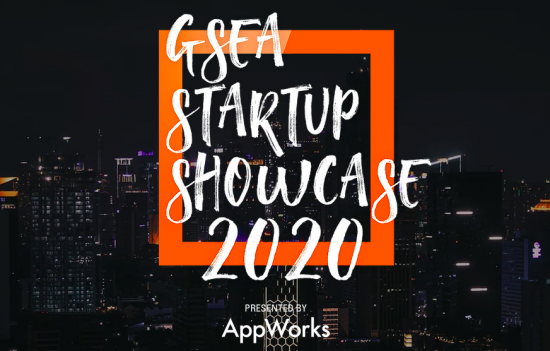 From November 19th to December 1st 2020, AppWorks Accelerator launched its first ever online Startup Showcase, featuring 20 of the most promising early-stage startups across Greater Southeast Asia (TW-SEA). We specifically curated teams with traction and interest in Southeast Asia to showcase how they're leveraging digital technologies to tackle deeply rooted pain points in key markets across the region including Indonesia, Vietnam, The Philippines, Singapore, Hong Kong, and Taiwan.
A great founder can come from all walks of life, and that's clearly reflected in the diversity of our showcase. There are over 10 nationalities represented among the 20 pitching teams, of which 30% have at least one female co-founder. More than half of the founders have started at least one venture before, with some having exited to companies like Yahoo and Societe Generale Group, while others boasting prior experiences in leading tech companies such as LinkedIn, Google, Microsoft, and Lazada.
List of showcasing teams
Moladin, founded by Jovin Hoon and Mario Tanamas, empowers automotive sales agents in Indonesia to sell better and faster through their mobile-first marketplace. In 2019, they sold over 4,300 vehicles and generated $7.3M in GMV, and are looking to hit $12M in annualized transactions by the end of this year.
Active Markets: ID
AyoBlajar, founded by co-founders Fariz Isnaini and Audy Laksmana, is focused on solving the deeply rooted inefficiencies in Indonesia's education system through an e-learning app. Since launching in September they already have over 17,000 downloads.
Active Markets: ID
Astra, based in TW and founded by Gary Kao, is tackling the challenge of workforce productivity in Indonesia by using facial recognition to help organizations seamlessly manage part-time and remote employees. Their solution has been rolled out at Pondok Indah Mall and Pondok Indah Golf Course, collectively managing 3,000 employees.
Active Markets: ID, TW, JP
Docosan, founded by two Harvard grads Beth Lopez and Natalia Hendrickson, allows patients in Vietnam to compare healthcare providers across a wide range of specialties, book appointments online 24/7, and manage their own health data. They now have over 100 active doctors on their platform and completed over 240 bookings since launching 7 months ago.
Active Markets: VN
Chip Chip is a Vietnam-based startup founded by Dung Ho, who's now using his years of experience as a software developer to help Vietnamese children learn english from qualified Filipino teachers. Since starting last year, they've conducted over 6,000 classes for 2,000 students.
Active Markets: VN
Glints is a leading full-stack talent platform based in SG for professionals to connect, upskill, and get matched with employers across GSEA. The company has raised over $12M and active in 6 markets across the region with 400 people on staff. Fred Ng, country manager of HK and SG, will be showcasing on behalf of the company.
Active Markets: SG, HK, ID, VN, TW
Polymerize, based in SG and founded by serial entrepreneur Kunal Sandeep and Dr. Abhijit Salvekar who holds a PhD in materials science, strives to accelerate the discovery, formulation, and commercialization of polymers through machine learning. They've managed to launch a prototype and secure $12,000 in paid pilots within 6 months of inception.
Active Markets: SG, JP, IN
Accredify, founded by Zheng Wei Quah, is a digital health passport that stores, displays and authenticates medical records securely through the use of blockchain. They've already managed to secure a partnership with Singapore's Ministry of Health and are looking to penetrate markets like Vietnam and Thailand.
Active Markets: SG
ZumVet, founded by Athena Lee and Dr. Su Xiaoting, has created a televet solution for pet owners, providing them with services such as video consults, drug delivery, and digital health records at the touch of a button.The company has amassed over 500 users and 400 consultations since launching a year ago.
Active Markets: SG
Freehunter, based in HK and founded by Harris Cheng and Jerome Tse, is an AI-powered social network for creative talents, helping them generate more leads, exposure, connections, and collaborative opportunities. In the past 6 months, they've signed up over 700 subscribes and facilitated 600 matches.
Active Markets: HK, TW, SG
Cognicept, based in SG founded by Michael Sayre, uses telerobotic intervention technology allowing robotics manufacturers and end-users to seamlessly inject a "human-in-the-loop" to resolve any errors or unknown protocols encountered by a robot. Since launching 1.5 years ago, they've already signed on companies like Savioke, Rapyuta Robotics, and Infinium Robotics as customers.
Active Markets: SG, US, JP
Mighty Jaxx is a startup based in SG founded by Jackson Aw in 2015, who's built up one of the world's largest platforms to buy toys and art collectibles. They partner with leading brands such as Warner Bros, Marvel, and Disney to design pop culture collectibles, now set to ship 3 million units to collectors in over 60 countries this year.
Active Markets: Global
SoopahGenius is based in TW and founded by Mike Calcagno, a former Microsoft executive who led the research and development of cortana. He's now funneling his years of experience with AI into creating a product to help live streamers significantly decrease the time and cost of producing content from their raw materials.
Active Markets: US, MY
Poseidon Network is based in TW and founded by Light Lin, a serial entrepreneur with two successful exits under his belt. He's now looking to create the world's largest decentralized infrastructure by applying the concept of sharing economy to the unused resources latent within all of our digital devices whether its storage, bandwidth, or computing power.
Active Markets: TW, CN, MY
Workbean, founded by Kass Monzon and Neil Rojas, is an online platform that helps employers more effectively convey their culture and branding to prospective hires, with the aim of reducing the mismatch between companies and job seekers. They currently have over 15 companies using their platform, with 13,000 MAU and over 3,000 job clicks.
Active Markets: PH
GoBuddy, based in HK and founded by Hong Yee Kow, Roy Yu, and CY Kwong, is an all-in-one tool for online sellers, combining an e-commerce platform with booking and ticketing management. After several iterations over the last year, the team has now amassed over 700 subscribers, facilitating over $40K in transactions and 700 bookings.
Active Markets: HK, MY
Growthspot is based in HK and founded by Randal Hung, who has over 10 years of experience in digital market and is all too familiar with challenges of SME online sellers when it comes to optimizing ad spend from FB and Google. He's created a digital platform catering specifically to those sellers with limited resources and knowhow, having now acquired over 700 users across Asia.
Active Markets: HK, MY, TH, TW
Pitchspot, based in SG and founded by Ryan Chong and See Ting Goh, is an integrated workflow management and strategy planning canvas to enable innovative teams to work smarter, and faster. In the last 6 months, they managed to acquire over 5,400 active users and 600 paid users.
Active Markets: TW, ID, KR, HK
Minastir is based in TW and founded by Thomas Jacobson and Michael Poulsen, who are now taking their combined 15 years of experience in prop trading and building AI/ML investment models to create an AI-based asset management solution for fund managers. They're currently working with a client in South Korea, but are looking to target hedge fund managers globally.
Active Markets: TW, KR
Aiello is based in TW and founded by Vic Shen, who worked on the development of Google Home and led the expansion of Google Assistant in Asia. He's now taking his deep expertise in voice technologies to digitalize the hospitality industry through their IoT management and analytics solution Aiello SPOT. Currently, they're working with a 4-star hotel in Taiwan, with plans to expand into SEA.
Active Markets: TW, CN
Fatster is based in TH and co-founded by Fabien Keller & Emmanuel Fauvel. Fabien sold his last startup to a major French bank and is now tackling the global problem of obesity. He's created a mobile app that connects overweight people with other weight-loss buddies, while providing access to nutritional products & experts. Since launching earlier this year, they've acquired 20k users and logged 75k hours of activity.
Active Markets: FR, TH
A year to remember
It's been a hectic year full of chaos and uncertainty. Widespread lockdowns and social distancing measures sent us fleeting into the confines of our own rooms, restricting physical interactions and forcing upon us a new normal characterized by seemingly endless Zoom fatigue. Nevertheless, we've proven that community is a concept that transcends far beyond physical limitations. Despite current travel restrictions, we still managed to attract some of the region's most ambitious and bold entrepreneurs this past year, equipping them with an environment to learn from like-minded peers and mentors, both in-person and virtually through our hybrid offline-online program.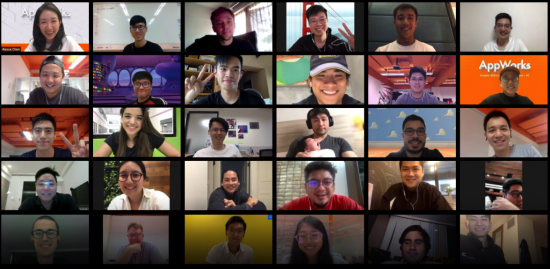 The ability to unveil their product/services and vocalize their passion to potential investors and partners after months of hard work is also a unique experience that we wanted to preserve by putting on the GSEA Startup Showcase. We understand that nothing can truly replicate the excitement of an in-person experience, but now with an online element, we hope to reach an even wider audience of our friends and partners in the startup community that normally wouldn't be able to join us physically in Taipei.
"COVID-19 has not only accelerated the importance of digital transformation, but also transformed the way entrepreneurs engage with the market, investors, and strategic partners. With the GSEA Startup Showcase, we hope to provide an efficient gateway for quality founders to connect with and learn from peers, collaborators, and partners, regardless of location. As the region's leading ecosystem builder, we will continue to invest resources in fostering the regional startup community and delivering value to our founders," say Jessica Liu, AppWorks Partner.
With the addition of startups recruited this year, there are now a total of 395 active startups and 1,331 founders in the AppWorks Ecosystem. Collectively, all companies produce a turnover of US$ 8B, an annual increase of 162% compared to the same time last year, and foster 17,359 employees, 73% more than the year prior. Altogether, the Ecosystem raised a total of US$ 2.36B, an annual increase of 140%, with an aggregate valuation reaching US$ 11B, growing 160% YoY.
【If you are a founder working on a startup in SEA, or working with AI / IoT, Blockchain / DeFi, apply to AppWorks Accelerator to join the largest founder community in Greater Southeast Asia.】