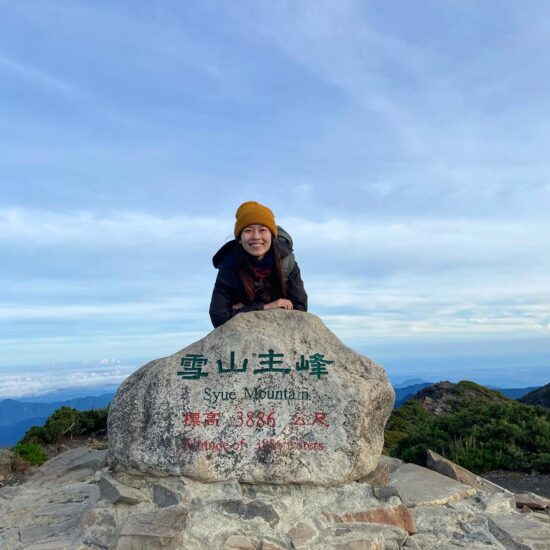 Anne Chen, Investor Relations Director (陳祈安 / 投資人關係協理)

Anne takes care of investor relationships for AppWorks Funds. She brings to AppWorks four years of experience at DBS, where she specialized in institutional banking relationships as a management associate and excelled at financial planning for both public and private companies as well as founders. Before that, while in college, she interned at AppWorks. Anne graduated with a Bachelor's degree in Finance from National Taiwan University. She enjoys cooking, taking care of succulents and long walks on the beach.
(English Below) 在 AppWorks 快 3 年,是個很好的回顧時間。
與 AppWorks 的緣分可以追溯到 2013 年,約略是 AppWorks 紀元裡古生代的實習生,當時參與了加速器、接觸一點募資,懵懂間大概認識了創投前端和後台的樣貌。從台大財金系畢業後,我去了商業銀行企業金融繞了一圈,學習在授信的世界,取得風險與收入的平衡,開發業務累積臉皮的厚度,學習如何經營關係,學習獨當一面。
在銀行一繞就是 4 年多,對我來說,擔任企業金融的 RM (Relationship Manager) 本質上非常有趣,我的客戶橫跨 PCB 設備製造廠、紡織業、化學貿易業、鋼鐵業、客運業。要讓一段客戶關係發展成相依互利,就必須深入瞭解產業,而一個好的 RM 會成長為各產業的專家,幫助客戶從金融的角度解決問題。
至於為什麼選擇銀行作為職涯的起點?我有時候覺得自己唸錯科系,某些方面的我是很隨性的,有點藝術家、偏左派、需要創作的人格,居然去唸了財金系這種多數人認為充滿銅臭味的科系。高中的我在想什麼已不可考,但大學畢業要踏入社會時,我的初心其實是很美好的:我想用自己的所學幫助企業成長,因為企業是一切的活水。
這個單純到有點愚蠢的初衷,帶著我去了商業銀行。4 年後,發現大企業的資源實在是多到滿出來,少一個 Anne 真的沒差;但創業者的資源是相對少的,而我也是很需要使命感的人,所以這個想法又引領我回到 AppWorks,開始扛起投資人關係,也是另一種 RM (Relationship Management)。
有趣的是,AppWorks 是一間 KPI 開宗明義要 Make Taiwan Better & Do Everything Founder First 的公司,讓我可以繼續保留美好的信念前行。從實習生時代接觸募資,到以正職身份加入,負責打點 AppWorks 投資人關係以及創投基金事務,回頭看總覺得這是一段很奇妙的旅程,人生中幾個看似隨機的點點們,似乎逐漸連結起來,成為一條有跡可循的道路。
可是,投資人關係到底是什麼?!
作為 AppWorks 數一數二神秘的職位,創業者最常問我:投資人關係在做什麼?總結來說:AppWorks 管理的創投基金由許多投資人投入,只要是跟投資人相關的事都跟我的團隊有關,從基金募集、架構設計、基金行政、投資人的各種需求 (想認識加速器的新創、想問基金 / 投資案狀況、想從 AppWorks School 找人才、想來 AppWorks 找 Anne 喝咖啡等等諸如此類),都是我的守備範圍。
關於 Anne 的一些瑣事:
作為一個腦子停不下來的人,每年我總會選擇一座山來攀登,這是我的 Reset Button。在山上資源很有限,乾淨的飲水、一餐熱食、隱蔽的廁所,都彌足珍貴,山下的欲望跟種種看似十萬火急的事情,總被拋到九霄雲外,因為手機沒有訊號。
全家都在航空業,但被問到家人飛去哪個國家,會被考倒。
逛菜市場的熱情 > 百貨公司,下廚是消遣。
對投資人及企業關係、基金架構有興趣的夥伴,歡迎隨時找我聊聊!
My journey with AppWorks dates back to 2013, when I was one of the earliest batches of interns. Back then, AppWorks itself had a lean and humble origin, and I always believed my role was important, even as an intern. Eventually I had the opportunity to participate in AppWorks Fund II raising at the end of my internship, that was one of the earliest memories I had with AppWorks.
After graduating from the Finance Department of National Taiwan University, I started my career as a relationship manager in institutional banking. I thought this was a detour as I always felt something was missing, but it was indeed an interesting one. My client base spanned across a variety of industries, including PCB manufacturing machines, textiles, chemical trading, transportation, and more. For a relationship manager, the most important thing is to create value for your clients, and in this highly competitive market, sometimes you need to lean in to capture opportunities. All in all I would like to think this experience made me a fearless person, I was no longer the 22 year-old girl I used to be after the journey.
As to why I chose banking as the starting point of my career, it was very simple. I wanted to leverage my knowledge to create value for corporations, as I thought they are the key to spinning the flywheel of society. This simple purpose took me to banking, and after four years, realizing that the founders of startups are in serious need of more resources, it took me back to AppWorks, where I became responsible for Investor Relations of the firm. With Fund III closing and new funds on the horizon, everyday I feel passionate and excited to bring more value to the ecosystem, I am finally in the right place at the right time.
Being an artistic person, somewhat progressive, and needs constant creative stimulation, somehow the 18-year old me chose Finance as my major, which to this day is an unsolved mystery. Whenever I made key decisions in my life, I always picture multiverses being created at that very moment, my life became completely different. Re-joining AppWorks was definitely a multiverse-creating event on my timeline, only this time, all the random dots seem to connect on this journey, and looking back, everything makes perfect sense.
But what exactly does Investor Relations do?
As one of the most mysterious positions at AppWorks, the easiest way to explain what I do is – I am responsible for everything related to the investors of our funds! From fundraising, fund structuring, administration, every request from our dearest investors, I take care of these.
Some random things about me:
Mountain trekking is my reset button, where I view the basic aspects from a different perspective. Who needs fancy handbags when you can have a safe, clean shelter.
My whole family is in the aviation business. Most of the time I don't know where they are.
Cooking is a way to clear my mind. I am always excited to talk about food.
If you are interested in investor relations, fund structuring etc., come grab a coffee with me!