Jun Wakabayashi, Analyst (若林純 / 分析師)

Jun is an Analyst covering both AppWorks Accelerator and Greater Southeast Asia. Born and bred in America, Jun brings a wealth of international experience to AppWorks. He spent the last several years before joining AppWorks working for Focus Reports, where he conducted sector-based market research and interviewed high-level government leaders and industry executives across the globe. He's now lived in 7 countries outside US and Taiwan, while traveling to upwards of 50 for leisure, collectively highlighting his unique propensity for cross-cultural immersion and international business. Jun received his Bachelors in Finance from New York University's Stern School of Business.
A strong and steady 2019
2019 has proven to be a constructive year for the blockchain industry. It started off with crypto volumes at an all-time low and skepticism at a record high. Many projects that failed to survive the winter were quickly dead on arrival, and feasible commercial applications seemed further away than ever.
While the mass media has moved on from the fervor of 2017's ICO craze, industry players around the globe have been powering through the downturn, effectively adjusting to a new reality. Many projects are now focusing their efforts on either underlying technical development or finding stronger real-world applications.
In Taiwan, the situation is no different. Although the country has traditionally lagged behind its Western counterparts in terms of embracing the latest innovations, it seems Taiwan has punched well above its weight when it comes to the development and adoption of blockchain. Whether it's trending applications in gaming or decentralized finance (DeFi), advancements in the underlying infrastructure, or clarity in regulatory frameworks, Taiwan has kept pace on all fronts.
Made in Taiwan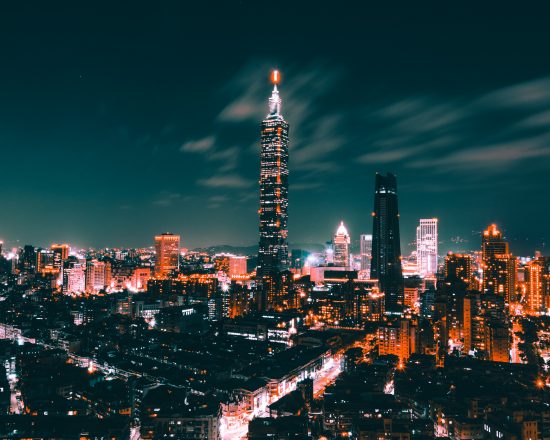 There haven't been too many new additions to the ecosystem since our last update, but we've seen existing players solidify their positioning in the market, with some effectively embedding themselves within the global value chain, very much in line with Taiwan's legacy as a leading hardware manufacturer.
FST Network (AW#17), for example, has created a modularized, blockchain-based platform enabling enterprises to manage and integrate their data with ease. Their turnkey solution has now been adopted by exchanges and insurance companies in both the UK and Japan.
In a similar vein, local cold wallet maker CoolBitX recently developed Synga Bridge, a messaging-based KYC/AML solution that is now being used by Japan-based VC Trade, a crypto exchanged owned by SBI Holdings.
Along the theme of solving real-world pain points, DeFi has seemingly become the most pervasive use case, and rightly so. Existing financial systems are plagued with inefficient legacy systems that centralize data storage and authority, in turn passing on greater levies to increasingly privacy-concerned citizens. DeFi offers to provide a more transparent and secure means of accessing, lending, and transferring wealth.
The total value of DeFi projects has nearly tripled this year to over US$650 million. Although the conversations are largely dominated by opinions and analysis of MakerDAO and its stablecoin Dai, there are many upcoming projects fueling the DeFi movement. Here in Taiwan, for example, EasyDai is a decentralized exchange and lending platform that enables users to earn high-yield interest on Dai via Ethereum deposits. Steaker on the other hand is a digital asset management platform that helps users invest in notable DeFi projects.
Working on the rails

In terms of development under the hood, it's clear there is still much to be done when it comes to the widespread implementation of blockchain technology—engineering teams are still grappling with solving usability, interoperability, security, scalability, just to name a few challenges. But there's also been a lot of progress made in these areas. Layer 2 solutions such as Plasma and Optimistic Rollup have demonstrated promising results when it comes to increasing transaction throughput and the amount of datasets that protocols like Ethereum can handle. Advancements in foundational technologies like zero knowledge proofs may finally help corporates assimilate into an increasingly privacy sensitive world. Needless to say, it's still early days of blockchain development, and it's anyone's game.
In Taiwan, some may remember the dramatic dissolution of COBINHOOD and its associated protocol initiative DEXON earlier this year, where after a series of shareholder disputes all one hundred of its staff were ultimately let go. Although a major blow to the local ecosystem, their efforts on building an infinitely scalable and more secure public chain have not gone to waste. The company's co-founder and CTO Wei-Ning Huang has picked up the reins and began a project of his own dubbed Tangerine Network, which incorporates many of the same core components from DEXON's open source code.
Also rising from the ashes of COBINHOOD's demise are a legion of experienced blockchain developers, many of whom are now pursuing their own founder dreams. Lee Hsuan and Edwin Yeh, the company's former heads of engineering and business strategy respectively, established portto (AW#19), a startup focused on bringing blockchain usage to the masses through its seamless dApp browser Blocto.
Guiding the way
Facebook made headlines in 2019 with the announcement of Libra, a stable coin meant to establish a frictionless, global payments network. The original consortium consisted of 28 founding members, but five, including Visa and Mastercard, have since dropped out due to the torrent of scrutiny from regulators and policy makers alike.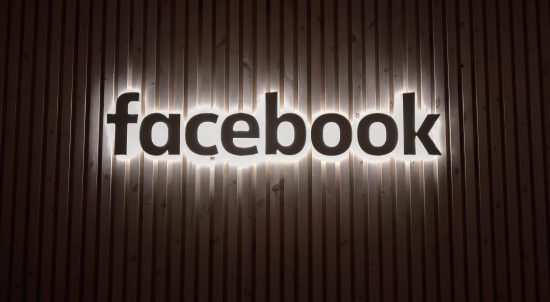 Regulatory uncertainty and the associated legal ramifications have been the primary inhibitors of blockchain's adoption. Different markets have embraced the technology to varying degrees, but Asia has arguably been a front runner in this area. Countries like Singapore, Japan, South Korea, and Taiwan have all delineated clear and definite guidelines on how blockchain companies should work and operate, some perhaps more conservative than others.
At the moment, startups in Taiwan are able to raise up to NT$30 million (US$1M) via STOs, and only from accredited investors with a cap of NT$100,000 per person. On the other hand, in Singapore, regulatory oversight only kicks in if an STO exceeds SG$5 million (US$3.7M) and caters to more than 50 investors or any number of non-accredited ones.
While limiting in some respects, these regulations at the very least clearly stipulate the rules of the game, equipping founders with peace of mind when it comes to planning their long-term operational roadmaps.
The march goes on

Believe it or not, blockchain is now a decade in the running. It's been 10 years since the release of Satoshi's whitepaper, and in this time alone, we've already gone through one major hype cycle, effectively catapulting the terms "bitcoin," "crypto," and "blockchain" from developer circles to front page news, and back again.
Last year's crash likely confirmed the suspicions of many skeptical onlookers. But recent advancements in the underlying technology, uptick in adoption, and growing commercial implementations are surely driving some decision-makers to develop a more loving embrace. China's regulators and its president Xi Jinping, for example, went from a hardened, outright ban to a recent endorsement of blockchain technology while announcing intentions to develop a state-backed digital currency.
For Taiwan, stakeholders are proceeding with cautious optimism. The private-public blockchain alliance created by the National Development Council (NDC) last June recently outlined a plan to explore the implementation of blockchain in five major areas: public services, finance/insurance, energy, healthcare, and agriculture.
Investors are also getting more savvy, no longer immediately jumping into the feeding frenzy of token sales but carefully prospecting the use of both traditional and non-traditional financial instruments when determining how to best support founders. And the community itself has maintained, if not gained in momentum, as demonstrated by the recent Asia Blockchain Summit (now second year in the running) which ultimately brought out over 4,000 participants and 135 speakers.
Whether it's in terms of technical development, regulatory frameworks, or community activism, Taiwan's blockchain industry has made steadfast progress in the second half of 2019, catering to both local and international founders alike. We're also starting to see early instances of the ecosystem maturing, with more and more blockchain founders branching out and interacting with traditional industries, while also, perhaps more importantly, setting longer term goals and ambitions.
Every six months, AppWorks hosts an accelerator exclusively for founders who are working on blockchain startups and startups that are utilizing AI. Please visit our Accelerator page to learn more about the application process and to see if the equity-free AppWorks Accelerator is the right startup fit for you.