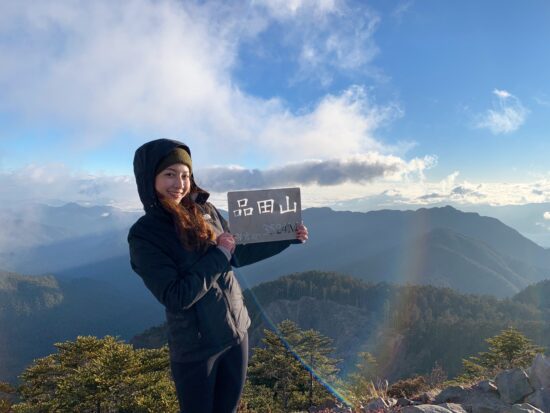 Michelle Lin, Analyst (林亭㚬 / 分析師)

Michelle is an Analyst covering AppWorks Accelerator and investments. Before joining the team, she worked as an assistant manager at Deloitte Financial Advisory, where she helped close various cross-border and local M&A deals successfully. Michelle graduated with a Bachelor's in Accounting from National Taiwan University and received a Master of Management Studies Degree from Duke University. During college, she was the minister of student activities at College of Management Student Association and was active at the Pop Dance Club. Outside the office, she enjoys hiking amongst many outdoor activities, as well as exploring new things in life.
加入 AppWorks 前?
在加入 AppWorks 前,我在 Deloitte Financial Adviosory 服務了 4 年多,參與過跨國製藥企業的組織重組及合資案、各式金融業併購案、台灣上市櫃企業公開收購案等。
我擔任過買方和賣方顧問,學習以不同的視角分析併購策略、設計條款、協助客戶進行談判。例如站在賣方的立場,希望打拚十幾年的事業能以合理價格出售;又或是站在買方的立場平衡風險和效益,協助管理階層說服董事會進行收購。日常工作就是分析財報、進入充滿上百個檔案的 Data Room 裡,大海撈針找到對交易案有影響的資訊,在買賣雙方間搭起有效的溝通橋樑,進一步促成交易。
為什麼想加入新創圈?
我的父親是位創業者,小時候的記憶就是每天放學和寒暑假都會到他的公司,那裡有許多和藹可親的叔叔阿姨們。和大多數的創業者一樣,父親總是很忙碌,思考著如何運用手上的資源打造更好的產品,常常週末一通電話就馬上出發到南部找供應商、客戶,和研發部門開會。創業的途中,父親從電腦代工,Pivot 到醫療器材研發、設計及製造,公司也從員工不到 10 人成長到 80 人。其中經歷了在 SARS 疫情期間,父親因為將公司的額溫槍,優先提供給台灣政府導致被國外客戶控吿 (但也同時成為抗疫英雄),直到後來上市出場。長大後父親與我分享當初創業的過程,他說一直以來其實沒有想太多,只想把當下的事情做對,確保員工和家人能好好生活。
父親這份創業過程的酸甜苦辣陪伴著我長大。我了解到創業者的辛苦和孤獨,更敬佩創業者骨子裡想把事情做對做好的精神,因此萌生加入新創圈的念頭,希望自己不論是透過加速器或是創投投資,陪伴創業者,參與眾多不凡的故事。
除了工作,我還會?
我很喜歡爬山!很多人問為什麼?除了想要親自體會台灣這片土地的美,爬山更讓我真正認識自己、陪伴自己,激發更多的潛能。
登山的過程很累,3 至 4 天的旅途,要背著 11~15 公斤的裝備,一天步行約 8~10 公里,向上爬升 1,000 公尺左右,翻過一個個山頭才會抵達目的地。路途中會遇到各式的地形,有樹林、碎石坡、斷崖、溪流等,有時崎嶇有時溼滑,每一段陡坡、緩坡、高繞各有特色,這些未知和驚喜激發了我的好奇心,讓我努力想走下去,揭曉接下來每一段路會有的驚喜。
也正因為如此長途跋涉,才有機會和自己對話。
登山過程有時候也會遇到難以克服的困難,例如高山症發作,頭痛欲裂想吐;遇到冰雹來不及穿雨衣、搭營導致全部衣物濕掉,入夜全身冷得瑟瑟發抖;下山沒有調整好步伐,高估自己的肌力導致膝蓋急性發炎積水,深怕無法即時下山。面對每一次困難,我學習不斷與自我對話,提醒自己做得到,冷靜思考怎麼做更好,擬定配套措施,並時時調整呼吸、調整步伐,專注於自己的身體去克服困難。面臨挑戰的過程中,相信自己及面對自己才能超越自己。
對我來說,不管登山、創業或著人生,漫漫旅途中,充滿著許多艱鉅和意想不到的挑戰,但我期許自己像眾多創業者一樣,披荊斬棘,只為在黑暗中找尋迎接山頂日出的路。我是 Michelle,歡迎創業者們來和我聊聊,希望過去擔任財務顧問的專業能幫助到你,有機會也一起爬山吧!
Before AppWorks?
Before joining AppWorks, I worked at Deloitte Financial Advisory for over four years. I helped close various deals, including cross-border reorganization and joint venture deals for pharmaceutical companies, financial institution M&A, and tender offers of publicly-listed companies.
Having the chance to work both buy-side and sell-side on different deals, I learned to analyze things from different perspectives, design terms/ea, and assist clients in negotiation. Sometimes I put myself in the seller's shoes, persuading the buyer to purchase the company at a reasonable price as the seller put all their efforts into the business for decades. Sometimes I switch roles to think from the buyers' perspective, balancing risks and benefits and assisting management in persuading the board to proceed with an acquisition.
My daily tasks included analyzing financial reports and searching for every piece of information that might have an impact on the transaction in the data room across hundreds of files. I helped build an effective bridge between the buyer and seller and further facilitate the transaction.
Why did I join the startup community?
My father was an entrepreneur. When I was little, I stayed at my father's company office most of the time. I witnessed all the ups and downs my father had gone through as a founder. I realized how difficult it is to establish a successful company and be responsible to the employees.
Like most founders, my father was always thinking about how to optimize resources on hand to build better products. Pivoting from computer ODM/OEM company to a biotech company that designed and manufactured ear thermometers, he started his company with less than 10 employees and grew further to around 80 employees. Luckily, he exited the company through IPO and further M&A. Things did not always come smoothly. I clearly remember during the SARS epidemic, my father provided forehead thermometers to the Taiwanese government prior to foreign clients, causing him to be sued by foreign clients (but also became an anti-epidemic hero). He also overcame the departure of a partner who collaborated with him over years with trust but later made false accusations against my father in court.
As I grew up, my father was more willing to share his founder journey. He said that he never overthinks. He just wanted to do the right things and ensure that employees and their families could live a good life.
I admire the spirit of entrepreneurs who always want to do the right thing and build great products. Encouraged by my father's story, I wanted to pursue a career in the startup community. Either through accelerator or venture capital investment, I hope to accompany founders and join their extraordinary founder journey to inspire myself and others.
What do you do outside of work?
I love hiking, especially hiking in Baiyue! Many people ask me why I like hiking in Baiyue so much. Besides enjoying experiencing the beauty of Taiwan in-person, hiking in Baiyue allows me to know myself better in terms of my weaknesses and potential. The long journey also allows me to talk and listen to myself and reflect.
Hiking in Baiyue can be very tiring. During the three to four day journey, we usually carried 11-to-15 kilograms of backpacking equipment, walked around 8-to-10 kilometers a day, and covered around 1,000m of elevation. We hiked hills over hills to reach the destination.
During the trek, I often encounter various terrain, such as wooded areas, scree slopes, cliffs, and streams. Sometimes the path is rugged and sometimes it's slippery. Each steep slope, gentle slope, and winding road has its own characteristics. I am drawn to these unknowns and always curious about what kind of surprises it will reveal ahead. This keeps me moving on no matter how tiring it is.
There are insurmountable challenges during the trek as well such as experiencing altitude sickness with symptoms of headaches and nausea; unable to put on my raincoat and set up the tent in time before all of my clothes got wet amid a downpour. My whole body was shivering at night; I had failed to adjust my pace and overestimated my stamina, causing an acute inflammation and fluid in my knee. I was so scared that I could not get back to the trailhead in time.
When facing these obstacles, I keep talking to myself, remind myself that I can do it, stay calm and think about alternative plans and how to make it better. I adjust my breathing and pace from time to time, and focus on my body to overcome challenges. I believe that facing yourself and believing in yourself is the true factor to surpass yourself through adversity.
For me, either entrepreneurship or life is somewhat like trekking in that it is full of unexpected challenges. Along this journey, we are all searching in the dark to embrace the sunrise at the peak. I'm Michelle. Welcome to chat with me and if you have the chance, let's go trekking together~