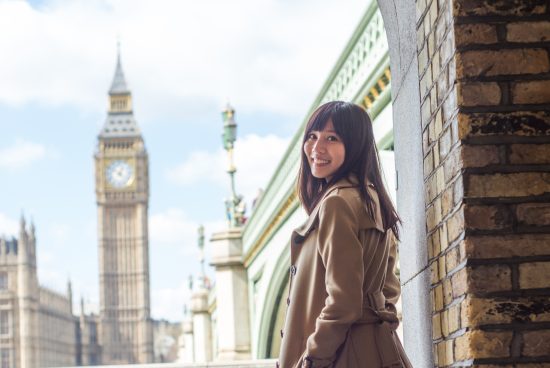 Renee Lin, Associate (林佳昵 / 投資經理)

Renee is an associate mainly focused on investments. She joined AppWorks in 2021 with 10 years of experience in startups and venture capital. Always passionate about new technologies and untethered from traditional career tracks, Renee has held roles as a data scientist & head of insights at Rotor Videos London, an advisor at Microsoft Accelerator London, and a deputy manager at Waterland Venture Capital. She received her MBA from London Business School, holds a B.B.A in Finance from National Chung Hsing University, and is currently completing a second Masters degree in Computer and Information Technology at the University of Pennsylvania. Outside of work she loves music, is a keen drummer, and enjoys getting creative in the kitchen with a variety of cuisines.
Hi, I'm Renee. I joined AppWorks in November 2021 as an associate. To help you get to know me, I have put together my FAQ along with my bio.
1. What is your favorite thing about London after living there for 7 years?
It has to be the cultural diversity.
Many cities have the effect of making the people who move there water down their original culture in order to fit in better, but in London I felt that people had two identities. They keep their original culture but also take on the identity of a Londoner. I found that duality fascinating; it taught me very different perspectives on life, love, and how to live.
In a comparatively small geographical area, I was able to have conversations with people from all over the world on every topic under the sun. These connections have made me embrace different ways of doing things and I have incorporated the elements that I appreciate, which have expanded my world view and made me much more open-minded.
2. Who do you admire?
Allen Lane, the founder of Penguin Books. I think he is someone who truly changed the way the world does business. By introducing cheap and high-quality paperback books in 1935, Lane unlocked massive demand for serious literature and opened up reading to millions of people, making it accessible to not only the wealthy, but anyone with an inquiring mind. He is an inspiration to me because his innovation demonstrated that businesses can really change people's outlook on life, something I also believe.
3. Have you worked on any interesting side projects and what were your takeaways?
I grew my own YouTube gaming channel for PokemonGo from zero to over 1 million views in the first month of its launch. I developed the channel because it was fun, the timing was right, and I wanted to take the opportunity to get first-hand experience in social media analytics, which I was learning at the time.
My main takeaways are firstly, it is important to stay focused, motivated, and whole-hearted in pursuing your projects. Secondly, a motivated and talented teammate can make great things happen and make the process enjoyable. Finally, I learned more about my own potential, such as that I have the ability to generate interest and accumulate a following in a very short amount of time and that I can lean into my creativity when I need to.
4. What is your most-used emoji?
😆
5. What is one thing about you that surprises people?
I am a drummer and I've been playing drums for more than 20 years.
6. What has been inspiring you recently?
In Elon Musk's autobiography, his friend shared a story about when both Tesla and SpaceX were almost on the verge of bankruptcy in 2008, what bothered Elon the most was the idea that people would stop believing in electric cars and space exploration, rather than the fact he could fail and lose his wealth. To me, this shows the power of belief. Having such a strong cause, like Elon, helps people not only to stay strong and driven during the worst times, but also to focus on others which perhaps would make a time like this more bearable.
Another recent source of inspiration was hearing that Warren Buffett estimates that he spends around 80 percent of his day reading. When asked the key to his success, he pointed to a stack of books and said, "Read 500 pages like this every day. That's how knowledge works. It builds up, like compound interest." I know that it will be unlikely for me to spend 80 percent of my time reading, so I choose to instead use my time for reading better, by carefully selecting the source of my input every day and the materials that I use to learn new things.
7. What career did you dream of when you were a kid?
Secret agent / hacker.
8. What does data science mean to you?
Being a data scientist and head of insights before moving into my current role took me on an exciting journey, deepened my understanding of technology, and taught me a diverse way of thinking. Success in this field requires both logical and creative thinking, as finding insights through various experiments often needs a touch of exploration mindset on top of analytical thinking. This contradiction is what attracts me the most as I get to explore both ends of the spectrum and can feel my growth as I dive in deeper.
On weekends, I also love volunteering at non-profit organisations that harness the power of data science to make a positive impact on society. By devoting my time on these projects makes me feel fulfilled and that's something I truly hope I can keep doing till I grow old.
9. Why did you choose to go into venture capital?
I wanted to be in an environment where I could help advance technologies that make people's lives easier and more enjoyable. I have always been fascinated by how breakthroughs in technology can advance the world. Nowadays, with just a smartphone, we can easily connect with people, the world, be entertained, manage our finances, and conduct investments. At night, I can switch off my lights without leaving my bed simply by saying "OK Google", which brings me so much joy every time I do it. My goal is to help shape innovative technologies so that everyone can have that feeling of joy and enhance our experiences in life.
10. What gets you out of bed every morning?
The spirit of exploration is what gets me out of bed every morning, as it continues to bring me abundant life experiences, from playing the drums in rock bands to scuba diving in the Great Barrier Reef. More importantly, it has helped me determine how to best draw on my passions and strengths to find fulfilling work and get to where I am today.